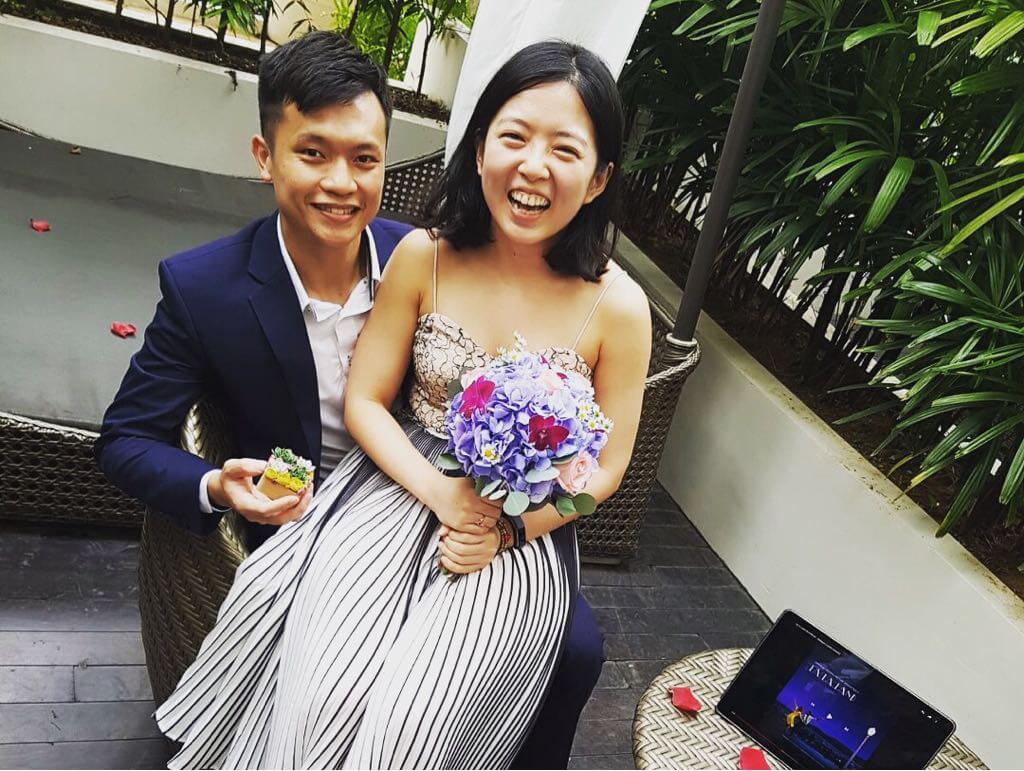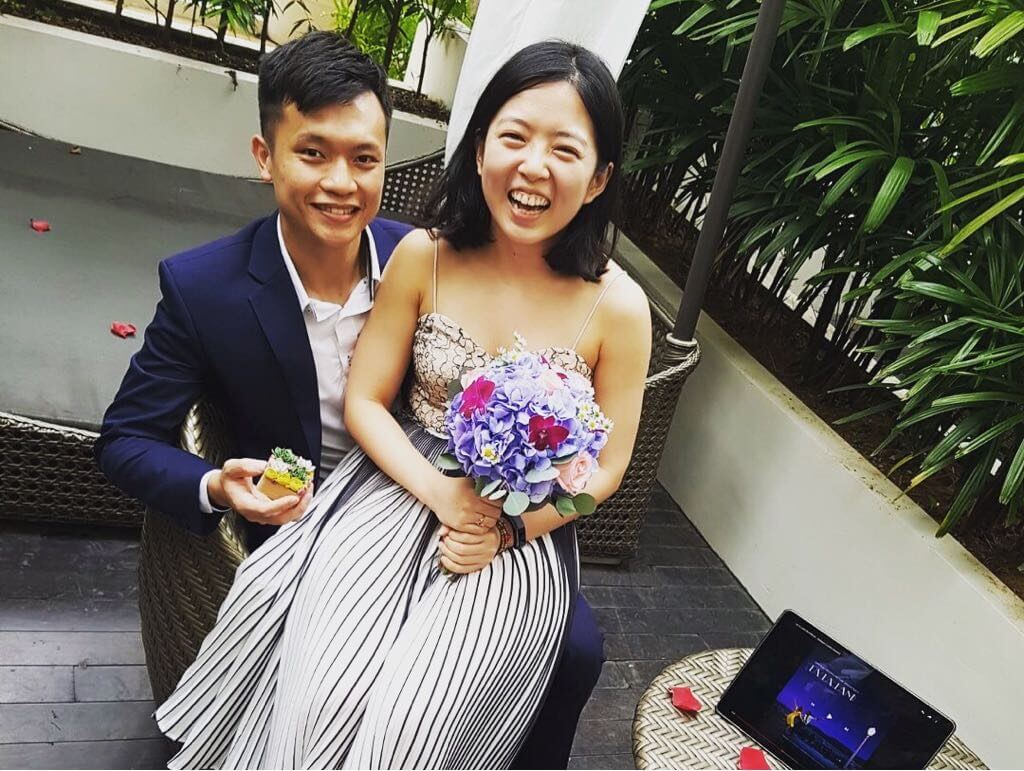 Congratulation to Alex and Tong Tong
Heartiest congratulations to both of you! May your wonderful journey be filled with love and happiness.
Extraordinary Engagement Ring 
From the selection of the range of coloured gemstones, to the discussion on the ideal design. Every aspect of the customisation process, incorporate with tireless efforts, love and emotional feelings from Alex.
Featuring a center pink cushion sapphire, inspired by natural paradise design. Custom made in 18k (750) rose gold, with round brilliant diamonds on the leave blades, Branches finishing on the ring bands, to give a natural touch on the engagement ring.
Pink Sapphire
The pink color is symbolic of beauty, universal love, and calmness. For lovers of beauty, a pink carnation means; "I'll never forget you." A sweet pink sapphire, promote self-worth; love and can give protection from aggression and violence. There is a number of gemstones that can be used for engagement rings. They include, Pink Spinel, Morganite, Pink Tourmaline, with pink sapphire a much premium, in general.