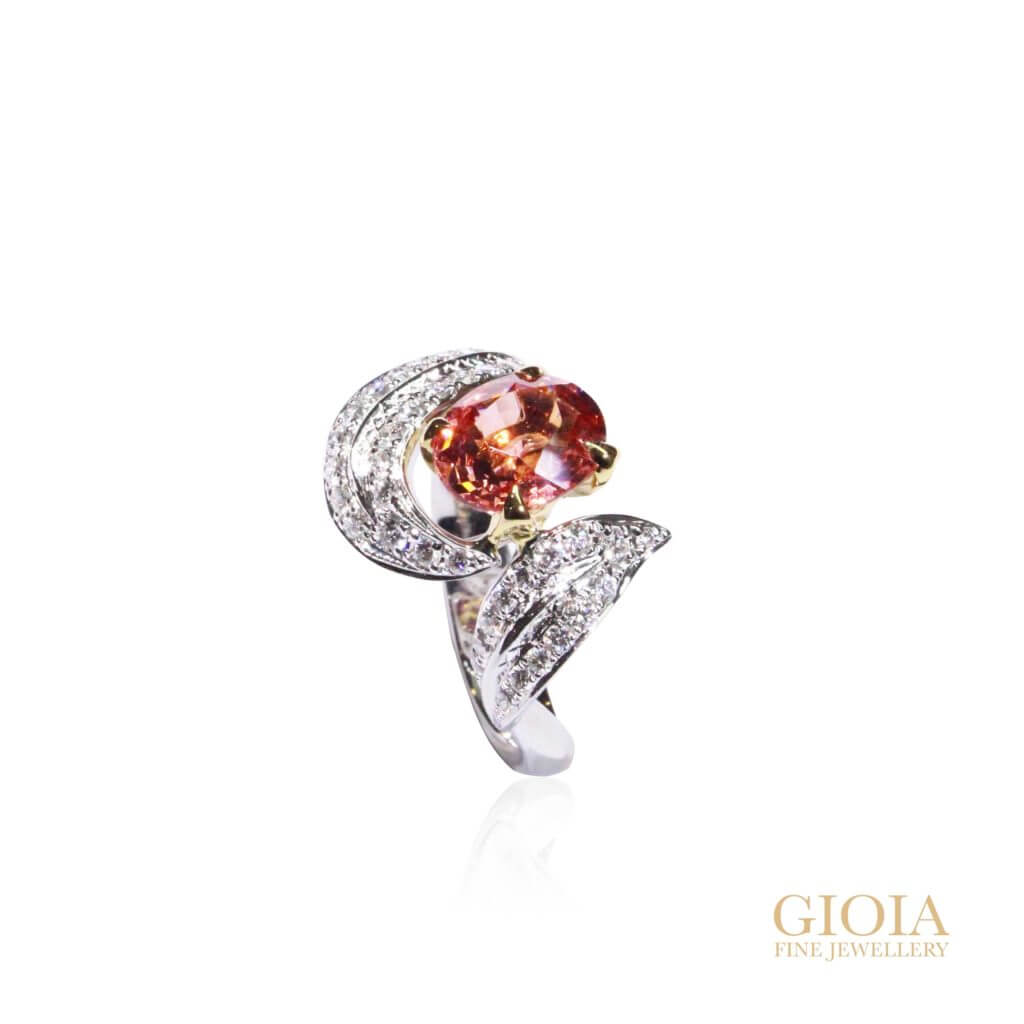 GIOIA Natural Flora Collection
Rare spinel in padparadscha colour, resemble the flower. Brilliant round diamonds on the leaves that form a spiral shape. Customised design, that stand out the beautiful coloured gemstone.
A timeless piece of bespoke collection, appreciate each view at different angle. In GIOIA Fine Jewellery, all design and ideas are made possible, into reality. Share with us your inspiration and ideas to customised a truly unique jewellery that last for many years to come! More updates in the Highlights.