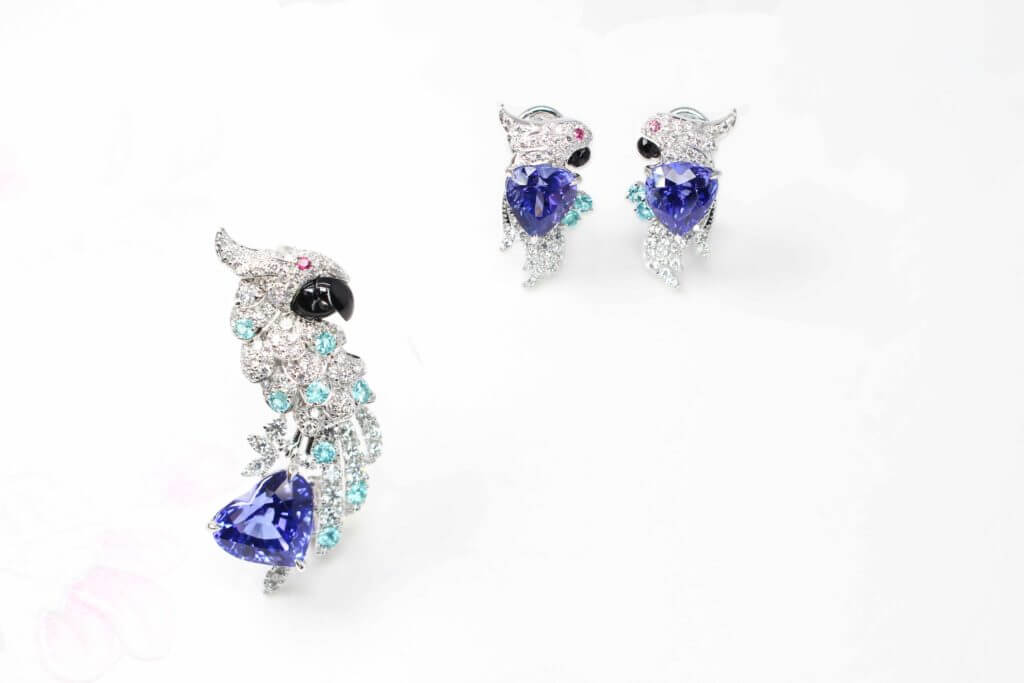 Fine Jewellery Parrot Inspired Design
The sheer beauty of colours that nature has fashioned catches the attention of onlookers through parrots. These lovely birds are believed to symbolise promise and hope, encouraging you to fill your life with colours and to appreciate the beauty of everyday life. Parrots also compel us to shift our focus towards friendship and love. This beautifully crafted pair of earrings and pendant parrot fine jewellery evokes the appealing features of the bird.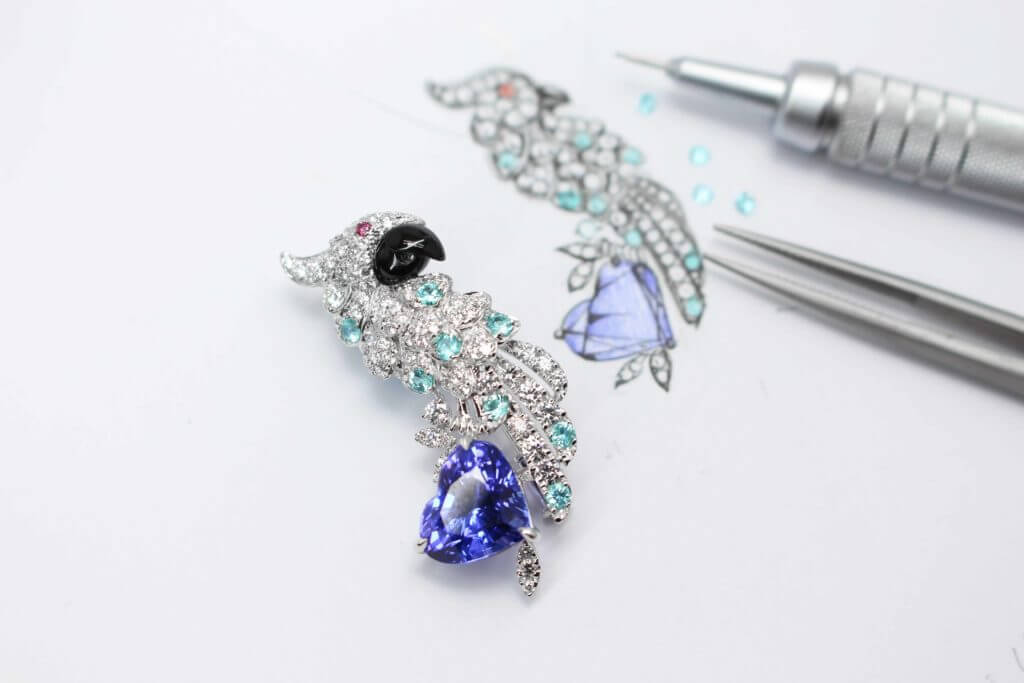 Parrot Fine Jewellery with Tanzanite
The intricate diamond accents and a massive heart-shaped tanzanite stone at the center adorn both the playful parrot pendant and the pair of earrings. Tanzanite with a vibrant violet-blue hue, is the birthstone in the month of December. Our designer beautify the bird's eye using red spinel, and used an onyx stone to craft its beak. The use of Paraiba Tourmaline makes the design alluring beyond words.
We created the pendant with a frolicsome parrot in a style that evokes contemporary fashion. Additionally, the round brilliance diamonds making up this design is perfect for a pretty lady looking for a one-of-a-kind design to flaunt around her neck. The organic presentation within this personalised creation serves as a testament to unparalleled artistry.
Parrot Fine Jewellery – Amalgamation of elegant and stunning coloured gems
Diamonds elevate the look of any design with their inimitable sparkle. Tempting designs crafted from diamonds need to be designed with utmost precision. This particular set of fine jewelry has been expertly crafted on all details. At the same time, seamlessly blending the brilliant diamond with vibrant coloured gemstones to achieve a flawless unification. Both the pendant & the earrings featuring a resplendent parrot design are just beyond beautiful, timeless and classic. The style can be considered to be more of an amalgamation of an elegant setting and stunning colours. This marriage brings out the full brilliance of this pendant. The design's choice of base material makes it equally beautiful. If there's any design capable of reflecting the wearer's uniqueness and style, it must be this one.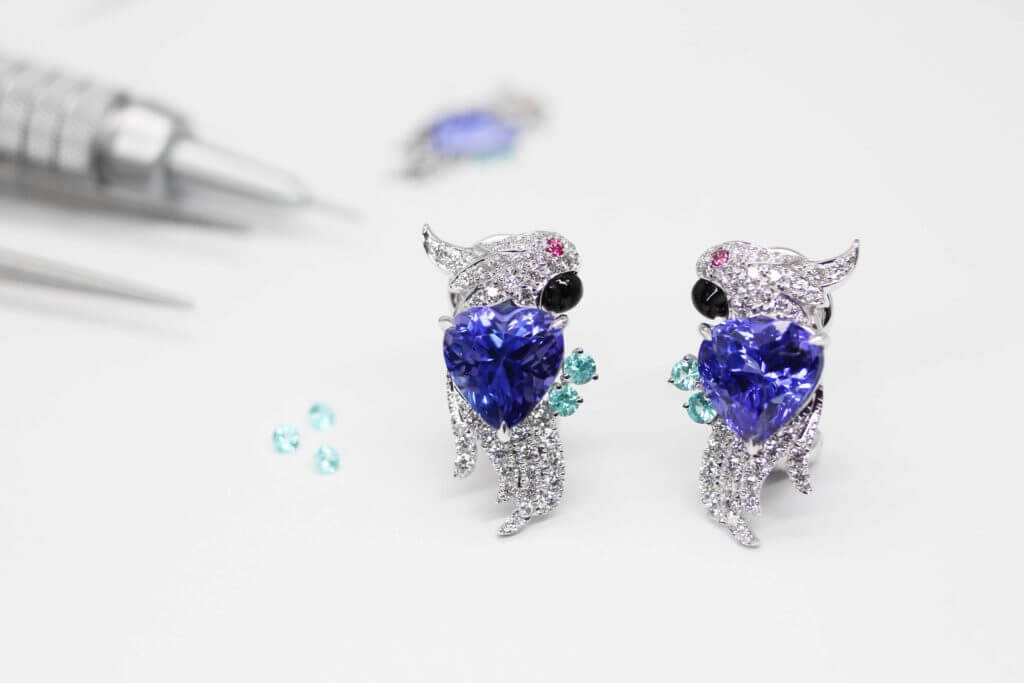 Customised Fine Jewellery
We have customised this design based on the lady's preference and style. The ornaments you use in your everyday life speak a lot about your taste and personality. Opting for customisation makes sense when it can speak volumes about your choices. This mesmerising design piece is apt to shine under the limelight on any special occasion or ballroom function. The intricate design and the plain sophistication that the customised design exudes makes it truly a stunning piece of craft. If you are looking to add a dash of sparkle to your everyday style, then look no further than this charming design. It is truly a symbol of excellent craftsmanship. You will wear this design with pride no matter how old you grow.