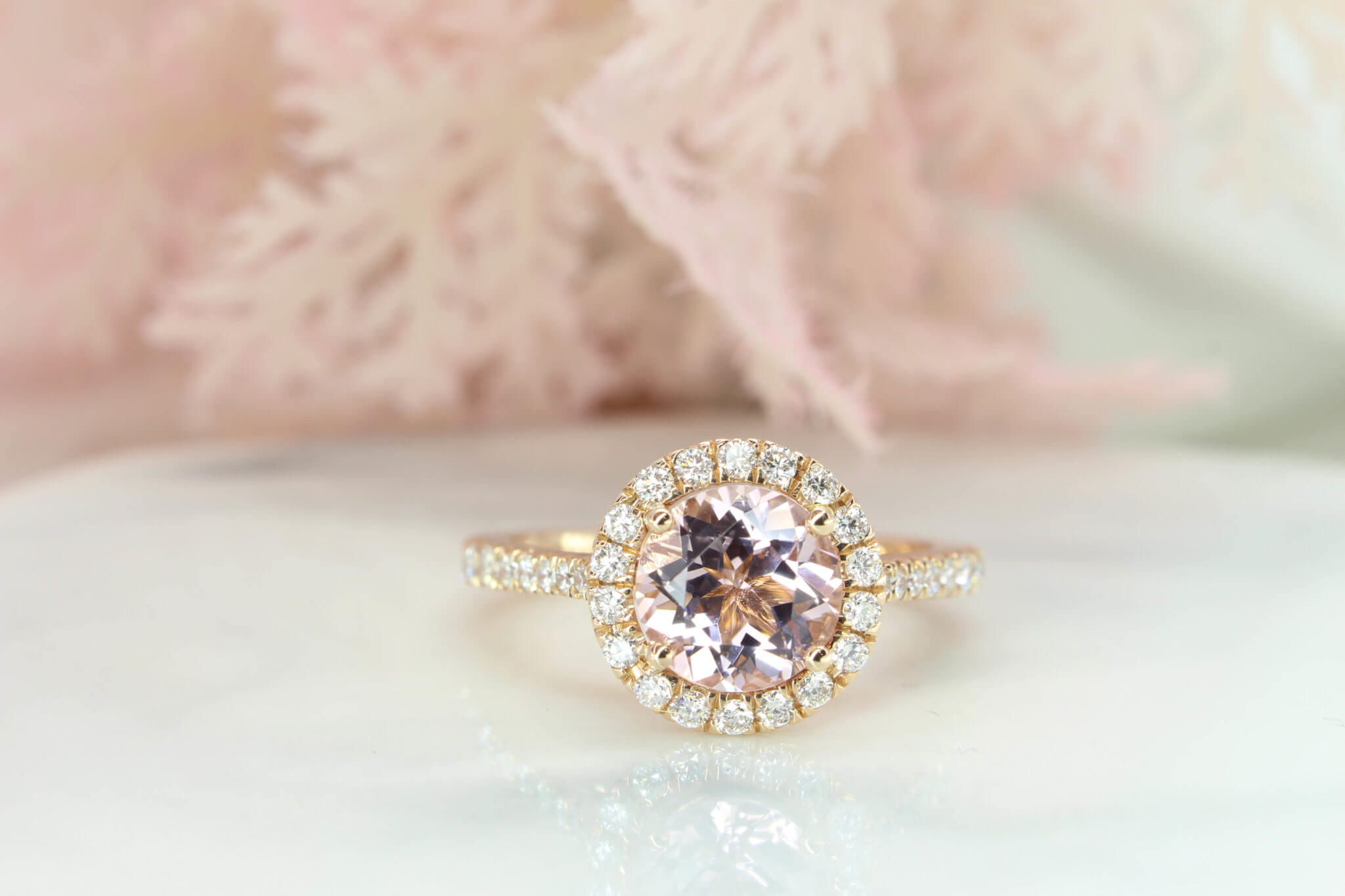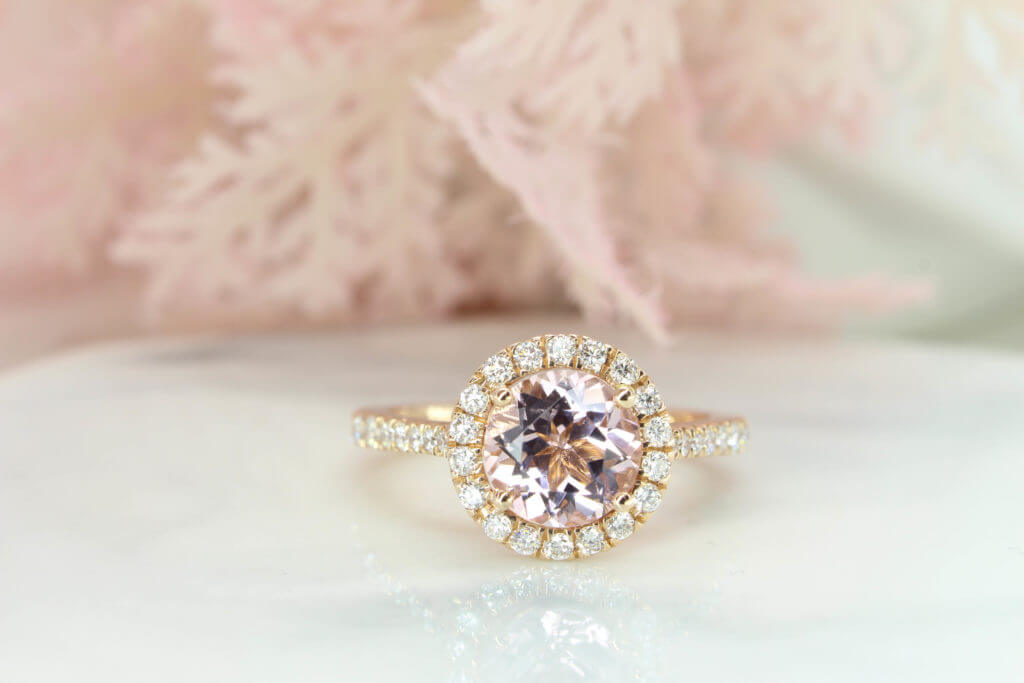 Morganite Diamond Ring with Halo Design
Eyes would remain fixated on this immaculate morganite diamond ring which is one of the favourite classic designs amongst brides. There is a saying that every girl wants to commence her jewellery collection with a morganite diamond halo ring. Would you also agree with a halo diamond ring as your perfect engagement ring? If you are looking to showcase the main gem and want the centre gem to look bigger visually, halo diamond design is the perfect design.
This diamond halo surrounding the morganite gem is perfectly delicate and beautiful. The sweet baby pink central morganite is truly mesmerising and is a custom set with round brilliant diamonds, well couture to the shape of the gem.     
Halo Diamond Ring Design
Halo diamond design that transcends the ordinary and elevates the artistry of engagement rings to new heights. Picture a radiant dance of diamonds gracefully encircling the round morganite, creating an aura of brilliance and sophistication that is unparalleled in its uniqueness.
Extraordinary halo design is not merely a trend; it's a testament to the timeless allure of love and commitment. The strategic placement of diamonds around the central morganite serves not only to enhance its beauty but also to symbolise the enduring nature of the bond it represents.
Customised Engagement Ring
At GIOIA, we carefully set each pieces of round pave diamond flawlessly onto the sideband. The focus is on the morganite gem which beautifully frames the ring. This breathtaking decadent ring showcases a diamond laden halo framed in rose gold.
In conclusion, this alluring engagement ring is elegance redefined. The design adds sheer brilliance to your private jewellery collection. This is truly an example of brilliant craftsmanship. This captivating combination of well defined round-shaped morganite and diamond halo ring in rose gold is what sets it apart from the rest of the design. This customised jewellery design has a captivating appeal and also sure to grab your attention no matter where you go.