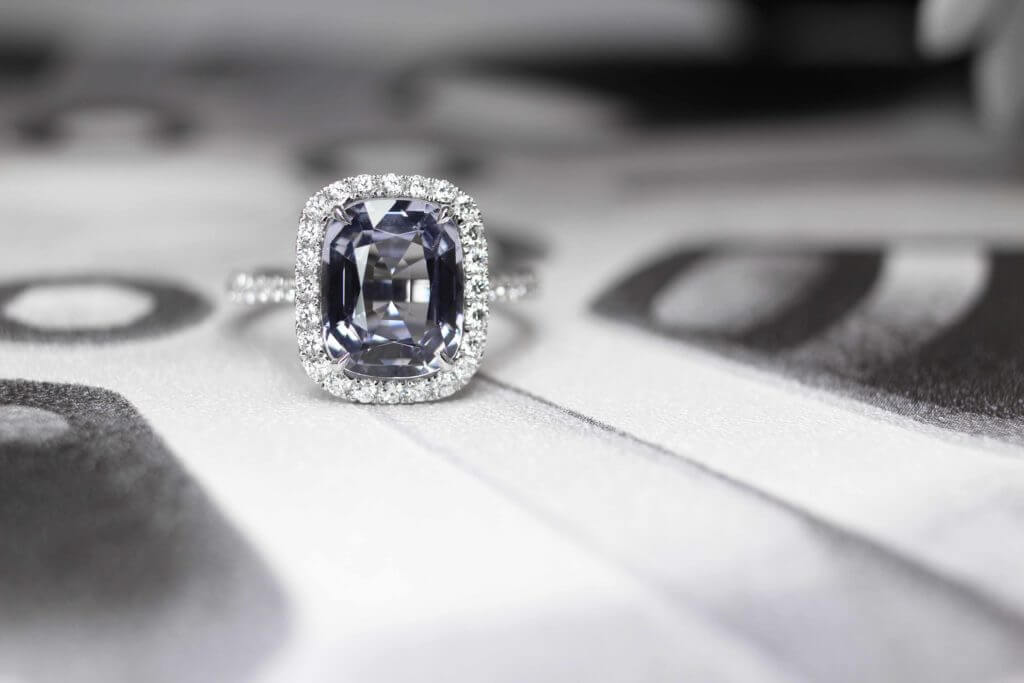 Stunning in every possible way, this Lavender Spinel gemstone ring seems nothing less than a dream. The colour lavender has for long been associated with decadence and femininity. The shade of lavender in this ring exudes a sparkle and extraordinary brilliance that you can rarely find in retail jeweller. This custom made ring features a halo of round diamonds. A gentleman customised this ring for his beloved wife, allowing her to choose the colour of her choice.

Customised Spinel Ring
This masterpiece exudes a vision of coastal colour. This gorgeous ring would make an effortless upgrade to your accessory wardrobe. A vision of rich colour, this gemstone ring lures the onlookers with its unique and lively colour. Rarely would you come across this combination, except from a bespoke jeweller. Customisation is immensely popular these days as you can get a ring of the design that you have always dreamt of or wanted. You can choose stones that reflect every inch of your personality and style.

There is so much to cherish in this incredible art of ring design. This ring is an epitome of brilliant artistry. Hours of work has gone into designing this breathtaking spinel diamond ring. You can accentuate your style on any occasion flaunting this gorgeously crafted ring.