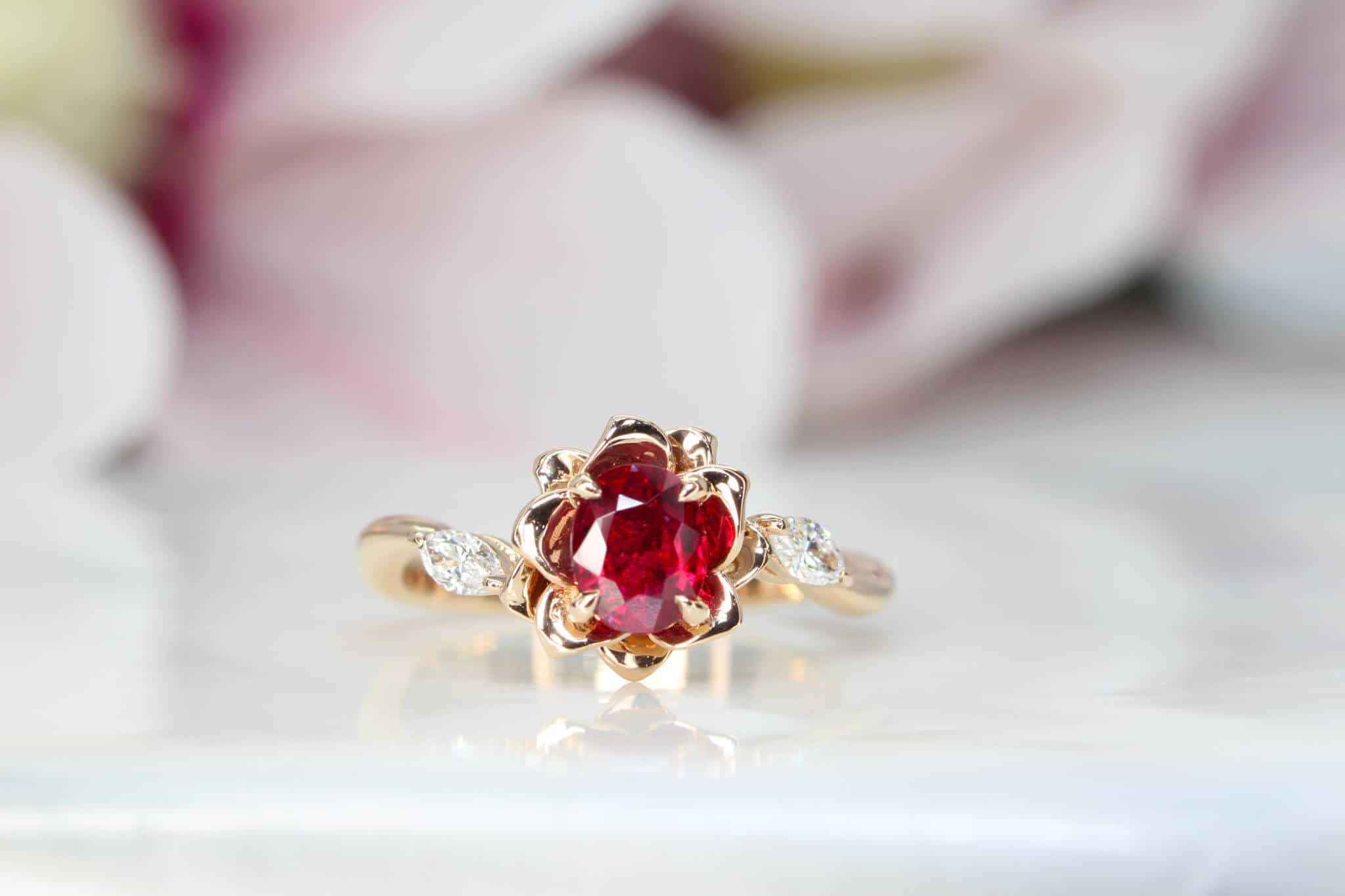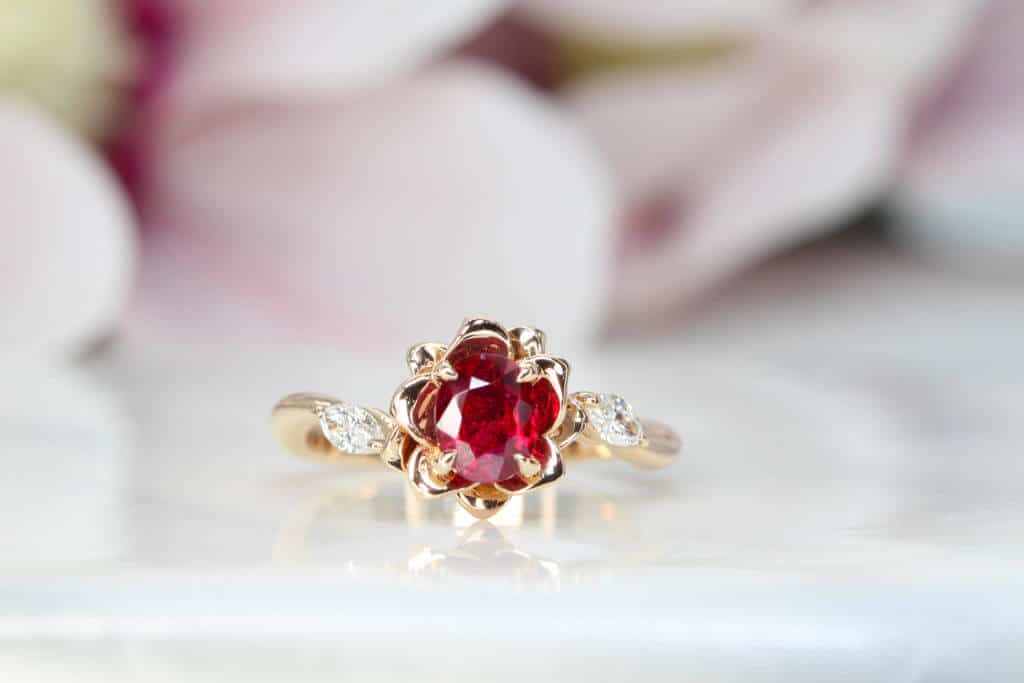 This engagement ring features an unheat vivid red ruby that has a unique shade. The ruby exudes a vibrant red colour and is heavily saturated. This fine luxury design features one of the most sought-after gems in the world. Ruby has retained its lustre over the years and the yearning for it still continues. There is no other gem that can replace this beautiful vivid red ruby. The price of ruby gemstone has been soaring for years. The unheated piece without any enhancements is treasured by gem collectors. Ruby has a significant value in the world of gemstones. It is one of the three big gemstones owing to its hardness, brilliance, and colour.  
Customised Engagement Ring
This exquisite, regal and radiant engagement ring was customised by a gentleman for his fiancée. During the many stages of selection and design brainstorming, the client shared with us that his fiancée has a liking for flora design and she is fond of neat and simple designs. We created this unique design with flora leaves in marquise diamonds and petals in rose gold surrounding the central ruby. The natural flow of the band adds a touch to liveliness to this design. The engagement ring has been custom made in rose gold for enhancing the colour of the ruby gemstone.