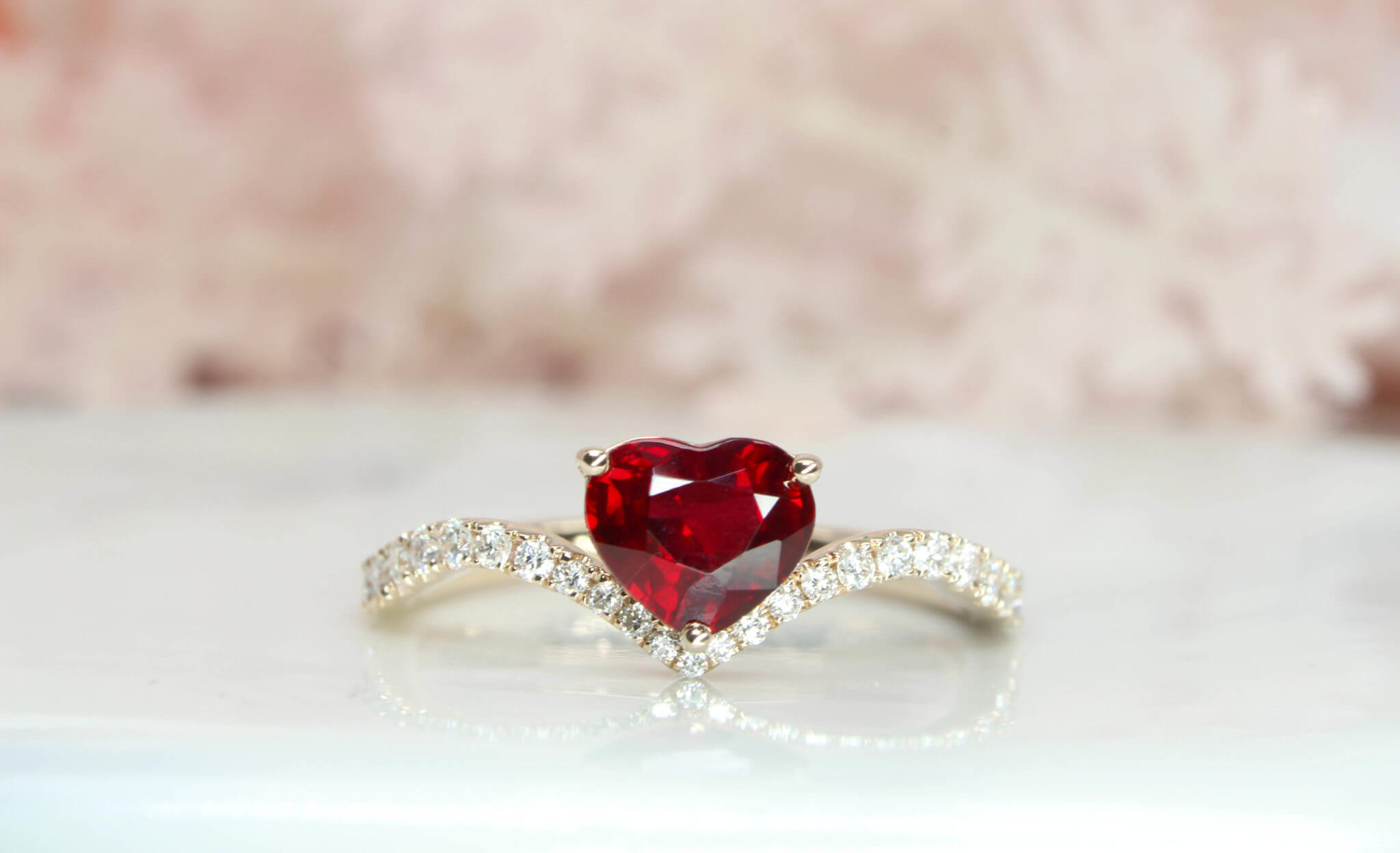 PigeonBlood HeartShape Ruby
Beautifully crafted in a unique design featuring a heartshape ruby, this will surely be instantly adored by all. The vibrant coloured gemstone is the striking feature of this engagement ring. The colour red and heart shape have always been associated with romantic love and passion. The use of rare ruby featuring pigeon blood colour makes it one of the rarest creations. This beautiful design is completed with its unique band curves and diamond setting. This thoughtful touch completes this lovely style which would be treasured forever. The dazzling diamonds gracing the shank add a hint of extra sparkle to this design.     
Ruby Engagement Ring
It is quite tricky to shape a gemstone in heart shape, in term of cutting and ring designing. However, we have pondered over designs to impart a unique shape to the gemstone rather than let it just diffuse into the ring design plainly. The engagement ring was set in tiara design to make the wearer feel like a princess. This can be stacked easily with a simple wedding band which compliment the engagement ring well. The universal symbol of love is held quite uniquely in this design by exclusively shaped bands encrusted with diamonds.