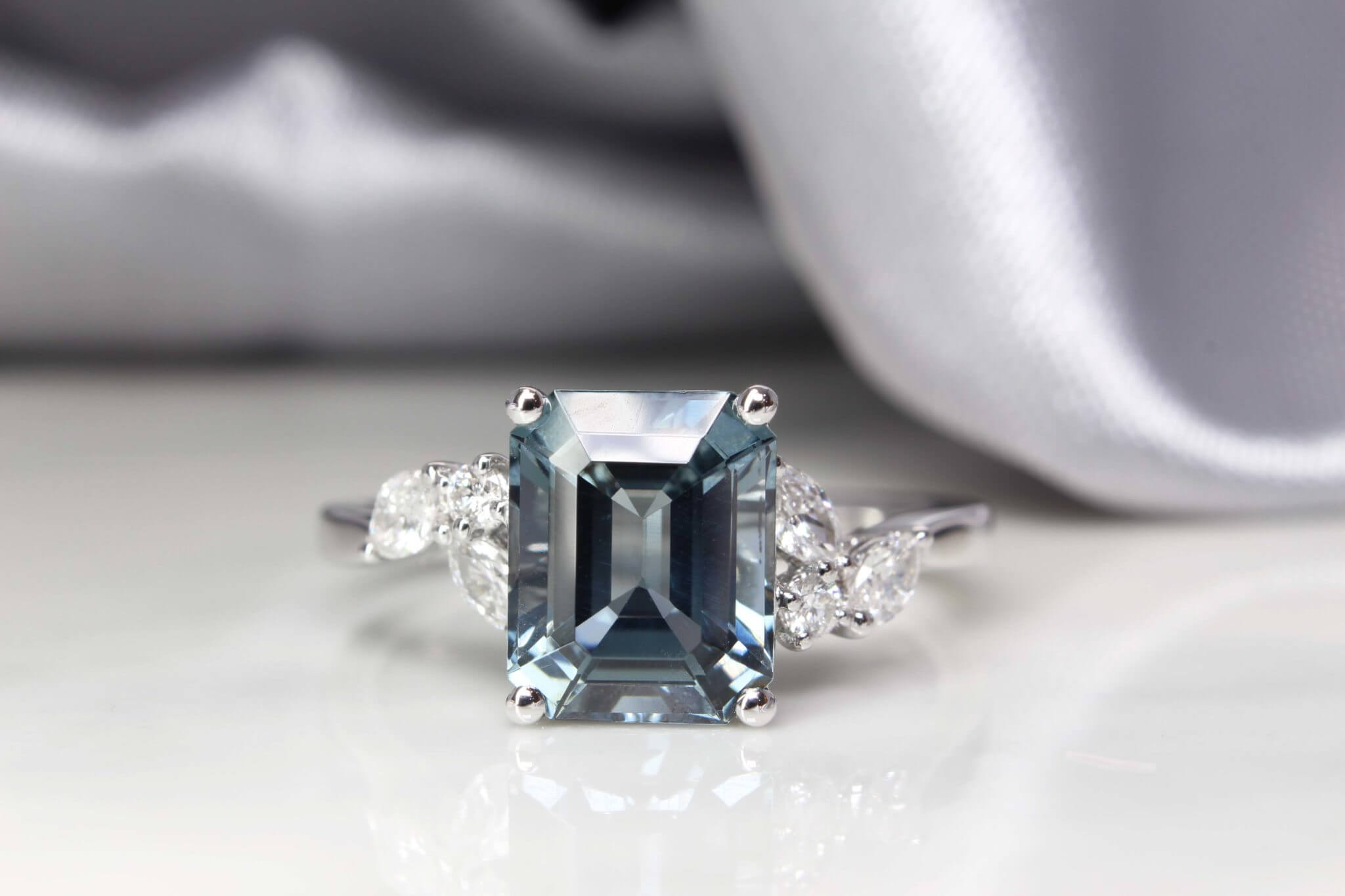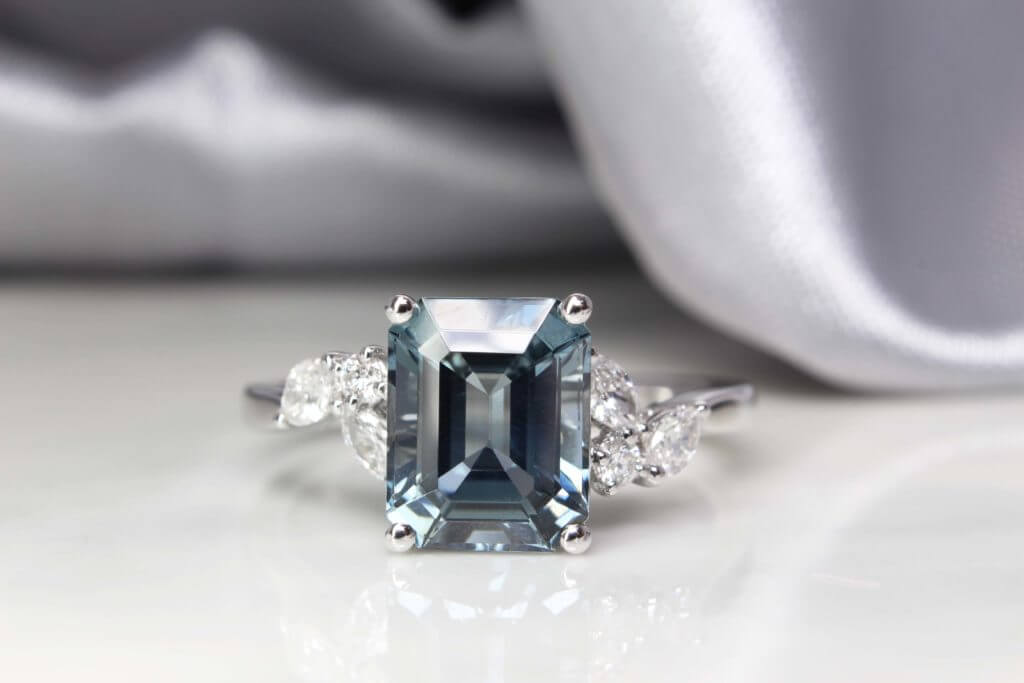 Spinel Engagement Ring
Custom Design Engagement with Bluish Grey Spinel Shade
The stunning bluish grey spinel ring featured here was custom made by a gentleman for his lady. The gentleman put in all efforts to source the right gemstone and discuss the design in detail with the team. This shows his sincerity in picking the right ring for his lady love. This custom design features a vibrant emerald-cut spinel with a bluish grey shade. The subtle lustre and the soft hue make it truly mesmerising. The uniqueness of the gemstone is its singular reflection, which makes it sparkle well in all colour shades. The dazzling diamonds at the sides add a touch of brilliance to the design and also enliven the look. The round and marquise shape diamonds make this design truly a shimmering statement.   
Custom Engagement Ring
This vision of colour has been set in white gold. The design is elegantly refined with its beautiful coordination of gemstones and base metal. The design and the fine detailing are truly unique. The work highlights the brilliant craftsmanship that has gone into designing this subtle beauty. This stunning engagement ring is truly graceful and is bound to attract curious onlookers. If you are looking for something rare to add to your accessory collection, then this ring would certainly live up to your expectations. This shade of spinel is rare and is hard to find in regular jewellery stores.