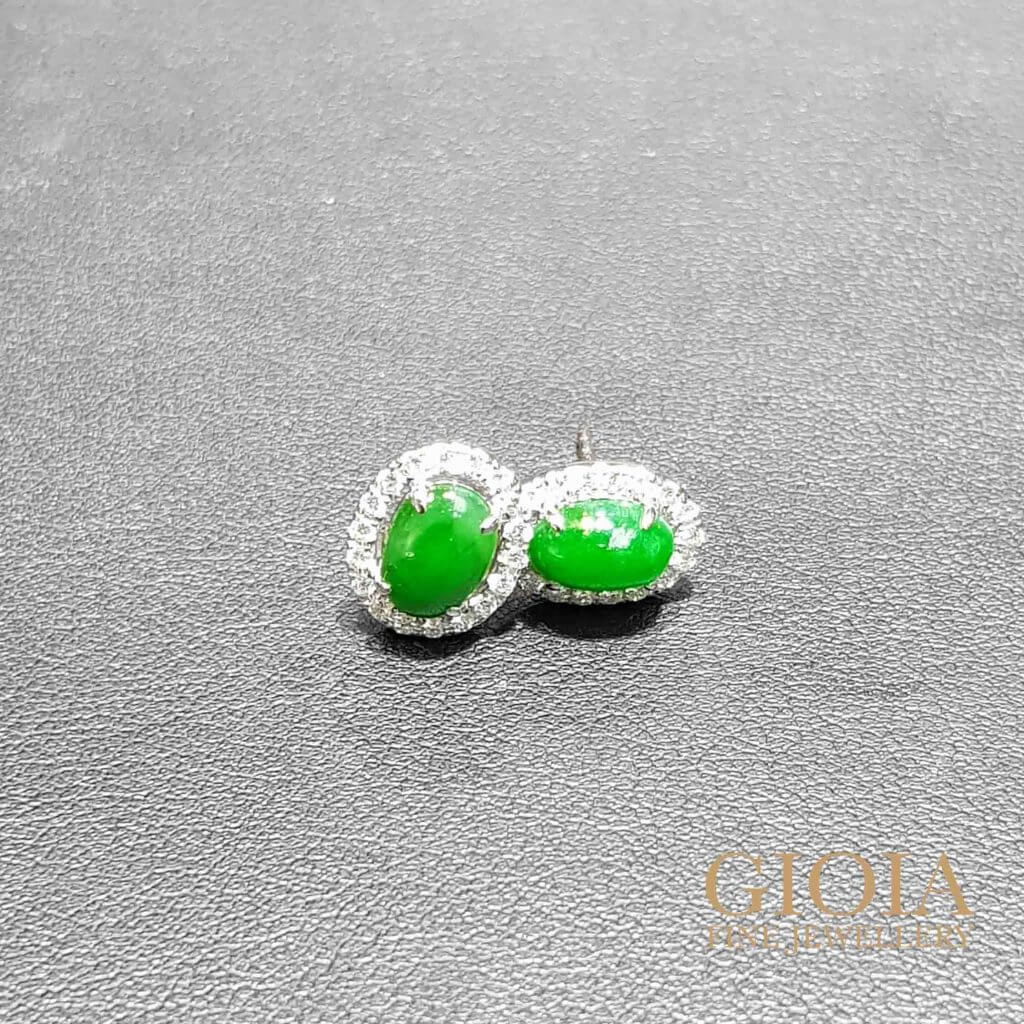 Unique Earring Stud
High-quality grade A imperial jade, originated from Myanmar. Customised to jade earring stud that radiates class and elegance. Matching jade and diamond setting, are hand-picked to suit your tastes and style. The rich emerald green Jadeite, has beautiful texture and clarity combined with the round brilliant diamonds. The exquisite jade, make a fashion statement as it has a grand appeal that mesmerizes everyone. Combining the flawless diamonds, enhance the appeal of the earring that will flatter the appearance of the wearer.
Diamond with Jade
Custom made with diamonds to the jade design makes it more eye-catching as the exclusive design can look stunning. Chinese lunar new year is coming, looking for new jewellery to pamper yourself? A surprise gift for the loved ones, or as a family heirloom? Jade jewellery will make women stand out from the crowd with stylishness.
In GIOIA Fine Jewellery, every design is a modern twist to the classical jewellery that exudes class. Opt to wear it as daily jewellery that adds sophistication to any attire that makes you look visually appealing. More of our latest bespoke jewellery, in the "Highlights".