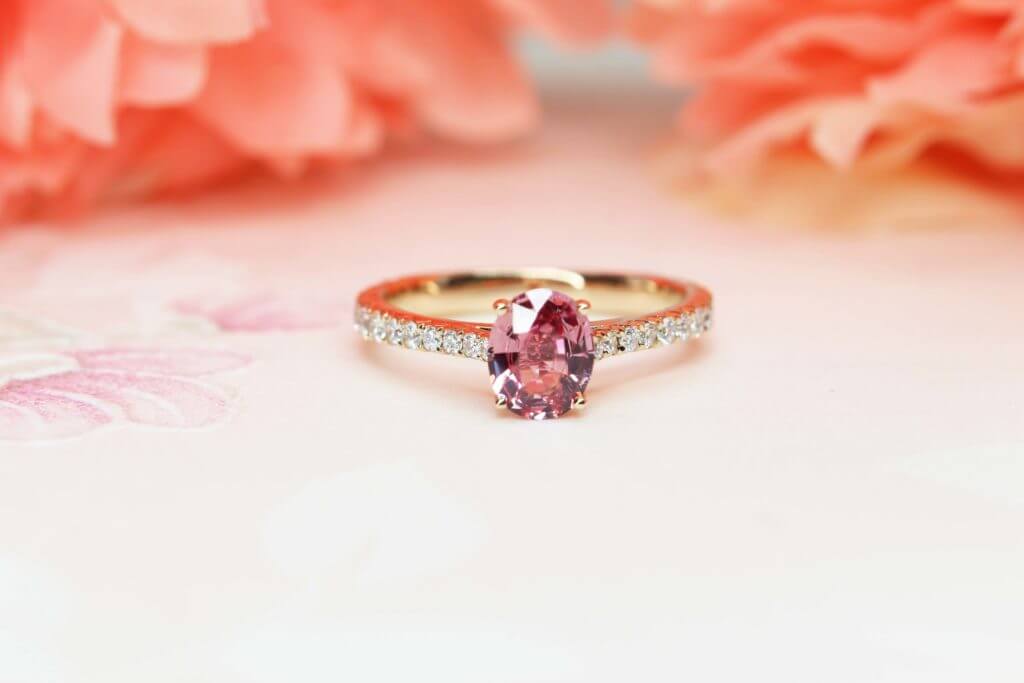 If you have a fascination towards owning a jewellery that is rare and beautiful, then you should consider adding this mesmerising ring to your accessory collection. The simple reason being the use of Padparadscha sapphire in the designing of this resplendent ring. Padparadscha is one of the rarest gemstones on this planet.
Princess Eugene too flaunted this gemstone which her fiance, Jack Brooksbank chose for her. He stated a sweet reason behind opting for this stone. He said that what he adored about the gemstone was that it changed colour from every angle and reminded him of his lady love who he finds simply amazing.
Customised Wedding Ring
Featuring a unique and vivid orangy pink color shade, this dazzling gemstone is bound to capture hearts of the onlookers. This wedding ring design has been customised for a lovely couple. If you want to design your dream engagement ring, then you can trust GIOIA for your requirements. This design features an unheat padparadscha sapphire set with 4-prong setting. Looking at the wedding ring from the side, we have an abstract design of the couple initials.
This vibrant padparadscha sapphire ring is accented with round brilliant micro set diamonds on the side band. This amalgamation of vibrantly-hued sapphire and sparkling diamonds results in an alluring combination.