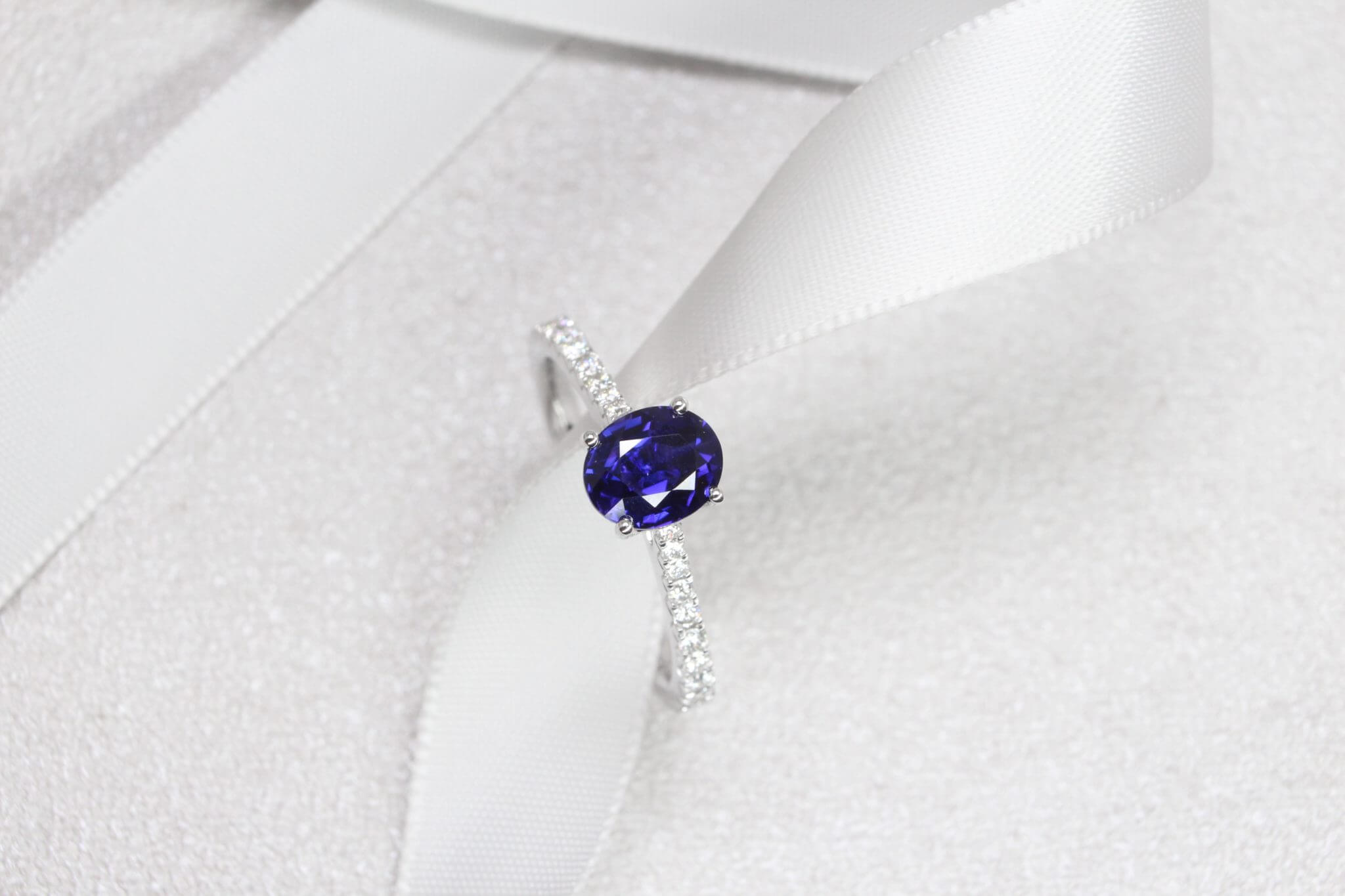 Colour Change Sapphire
This brilliantly crafted ring was a total surprise engagement ring. It was customised after a couple of design discussions. Shannon chose the gemstone for its unique colour change, and opted for a unique sapphire for Michelle. His selection was an unheated colour change sapphire without any heat enhancement. This unique gemstone appears bluish under white fluorescent light. Under yellow light, it turns into a purplish shade. If viewed under natural daylight, it exhibits sheer mixed brilliance.
Congratulations and warmest wishes for engagement!
Wishes, Shannon and Michelle lots of love and loads of happiness in this new chapter of your lives. Happy engagement!
Customised Engagement Ring
This design was customised with a simple yet elegant design. The couple's initials have been engraved on the sides. This ring would be a classic yet stylish choice. The elegant sapphire gem stands out of the micro-set diamonds bands. The velvety sapphire is what steals the show in this design. The diamonds perfectly complement the central sapphire. The design was elegantly refined and is an excellent example of brilliant craftsmanship.
You are bound to receive a lot of compliments for your refined choice. This alluring ring after all features an intricate design that is unique and one of its kind. The choice of gemstone sets this design apart from the rest. The customisation factor also makes it unique unlike the common engagement ring sold in retail stores.