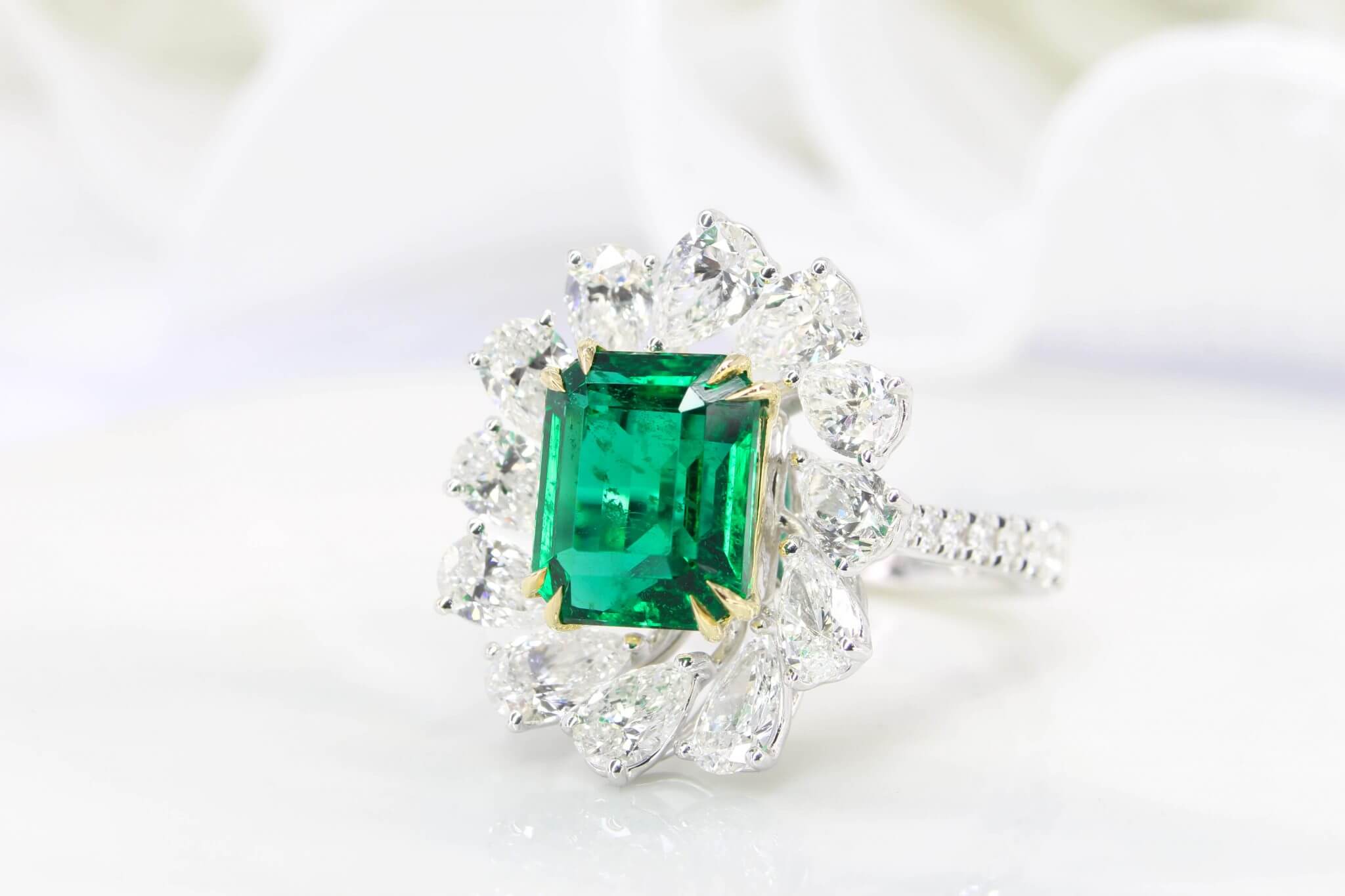 Behold a truly regal masterpiece of luxury high jewelry, meticulously crafted from the most exceptional rare non-oil emerald. The magnificent beauty of 3.77 carats exudes class in every possible way. Glistening with unparalleled elegance, this exquisite emerald ring showcases a rich, vivid green hue that stands as an everlasting emblem of timeless opulence and refinement.
High Jewelry Emerald Ring
Exquisitely crafted with unrivalled artistry, this stunning piece showcases the extraordinary emerald gem securely by fine double sharp crawls. Skill-fully designed in lustrous yellow gold, this masterpiece elevates elegance to unprecedented levels.
This captivating bespoke design showcases an enthralling new frontier of artistry. The center emerald gem, encircled by pear-shaped diamonds, draws all attention with its breathtaking vivid green hue and unique spiral effect. Pave of taped diamonds band on each side, give a stunning finishing touch.
Customised Emerald Ring
This fine jewelry emerald ring has been meticulously designed with an eye for detail and perfection. It features a high jewelry look and has been beautifully crafted to be worn as a wearable work of art and a legacy heirloom jewellery. This exceptional design has breath-taking fancy detailing with diamonds skillfully matched in proportion for crafting a perfect design.
It takes multiple weeks to finalise the jewelry design to perfection right from the moment of the initial inspiration. High-level coordination between our designer and master craftsman during the customised process to the final creation of this magnificent jewel.