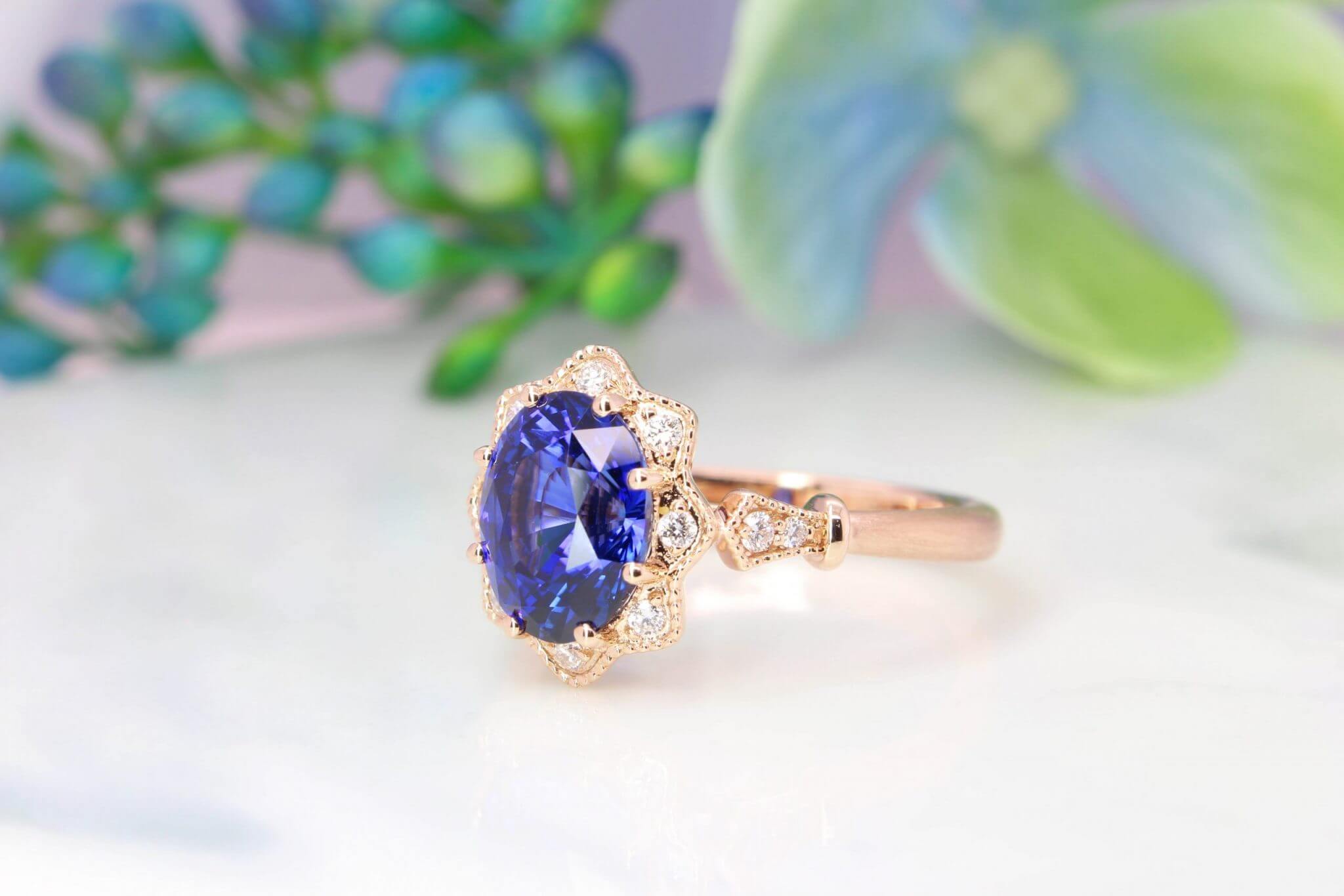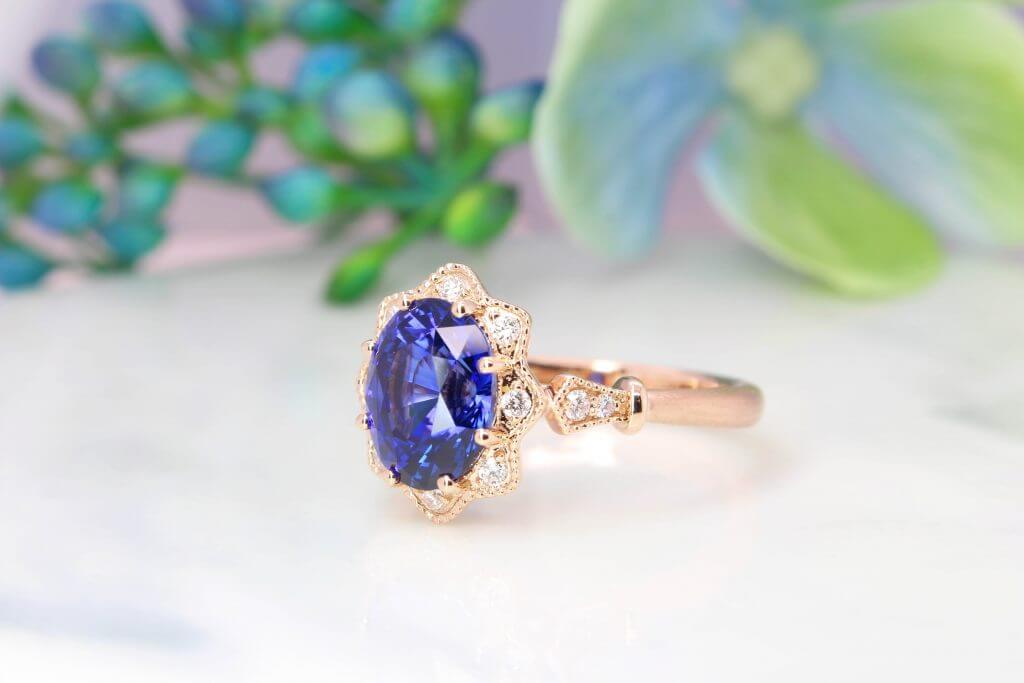 Natural Vintage Floral Sapphire Ring – Unique Engagement Ring Design
Seal your commitment with this beguiling sapphire engagement ring. Crafted in a glamorous design, this customised design showcases a vivid blue sapphire secured in the center in eight prongs setting. This vintage floral sapphire ring has been customised in the presence of a couple. The vivid oval-shaped blue sapphire exudes brilliance from all angles.
The couple was looking for a one-of-a-kind timeless design. The halo diamond setting around the sapphire turns the design into a dazzling surprise. The fine miligrain detailing has a vintage vibe flowing from each part of the ring. At the same time the matt finishing on the band is simply alluring.
Vintage Floral Design
Indulge in the exquisite world of handcrafted fine jewelry that exudes opulence and romantic charm. Each piece is a labor of love, meticulously crafted by skilled artisans who pour their passion into every detail. The hallmark of these vintage floral jewels lies in their intricate decorative motifs, where the beauty of nature takes center stage.
With bright polished shine and brilliant colour, this engagement ring is surely destined to become your beloved's most treasured piece. The customised design features a diamond band connecting to the halo diamonds surrounded with milgrain finishing. The polished rim connects it to the coordinating matt finishing band. This distinct design has been uniquely crafted with all the fine details resembling a vintage flower from the top view. The brilliant sapphire, frame, and shimmering diamond accents complete the ensemble and turn it into an eye-catching piece worth flaunting.  
Personalised Engagement Ring 
Vintage floral sapphire ring crafting details with miligrain might not be your preferred design. At GIOIA, you can design the engagement ring with natural leaves or animals representing your favourite character. Personalised design with your inspiration, this will certainly be a dream ring and the only custom-made piece. First, from the wide selection of coloured gemstones. we will walk you through the enjoyable and hassle-free design process.
last of all, this handcrafted masterpiece, opulence and romance intertwine, giving you the chance to adorn yourself with the beauty of nature in a way that is as unique as your own story.