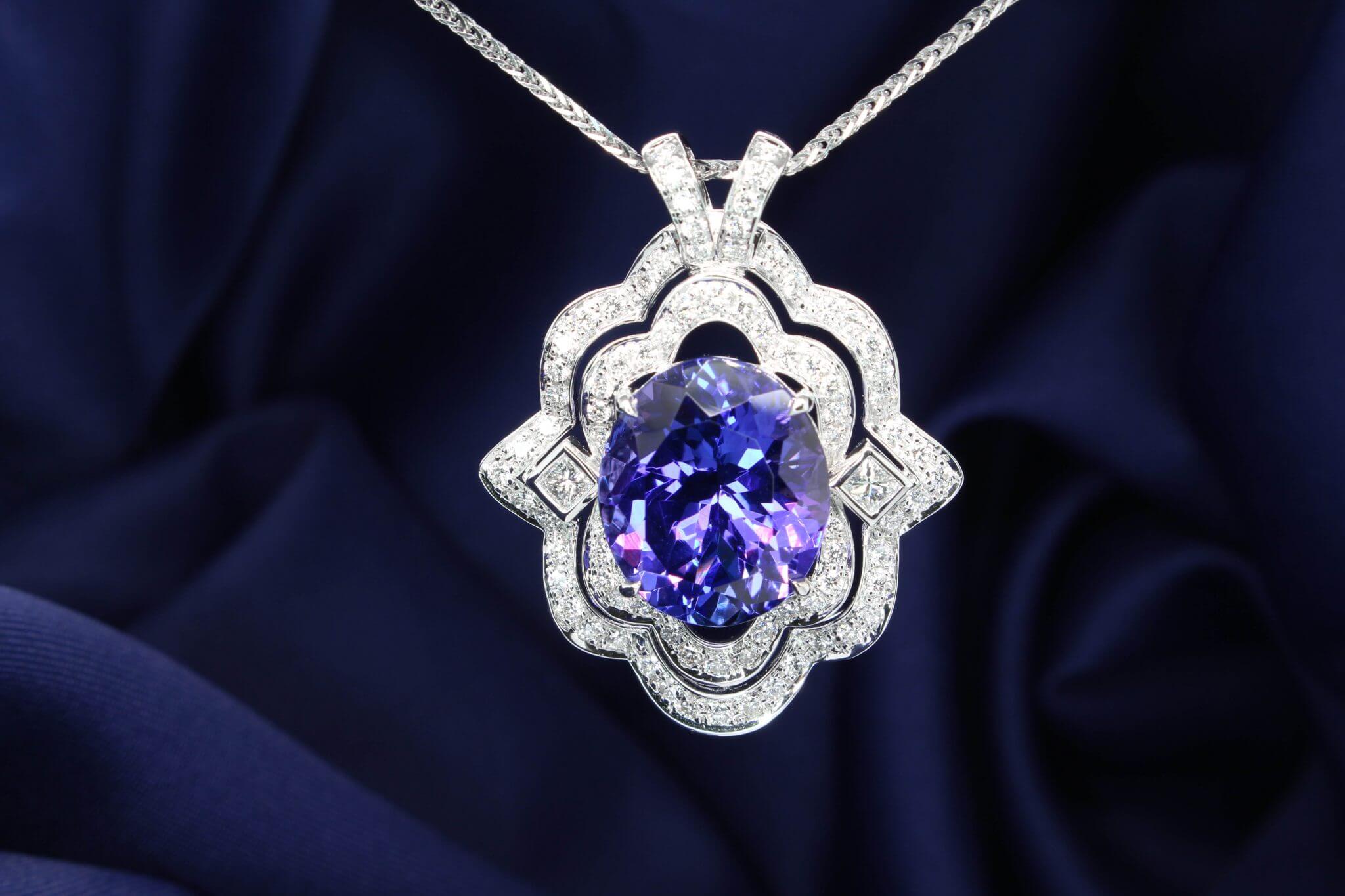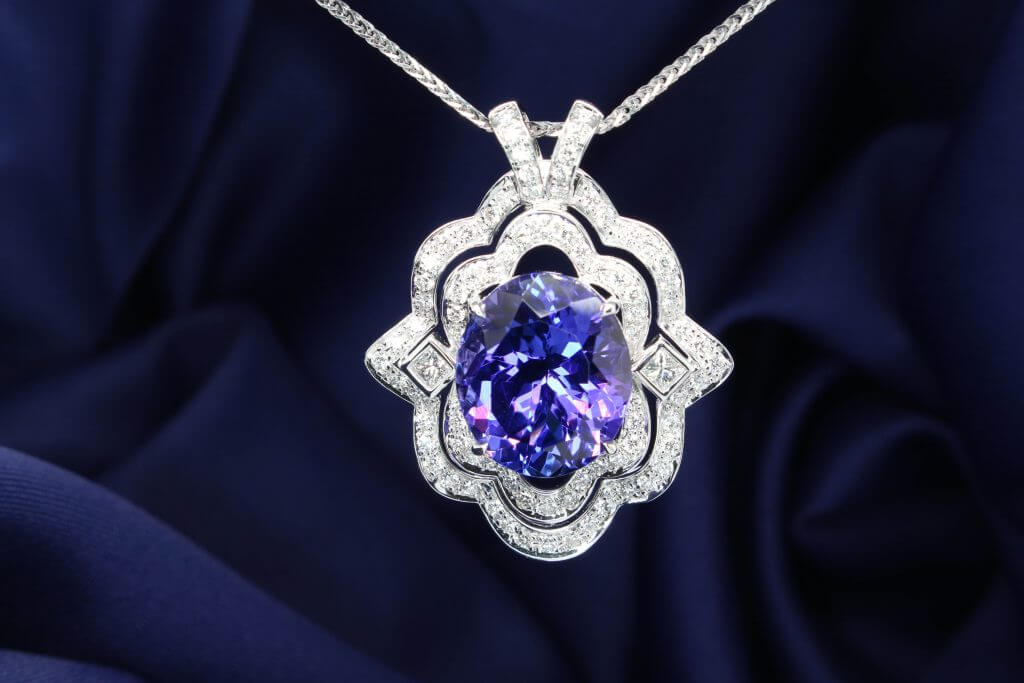 Bespoke Art Deco Jewellery
This exquisite piece of Art Deco jewellery has been crafted in geometrical structure design and customised in white gold with pave outline metalwork. There is also a trend of champagne gold with a subtle faint yellow gold as the intense yellow gold design seems a little out of style for such an art deco design. Several reputed fine jewellery makers over the years have created breath-taking pieces with art deco elements incorporated within. It has been noted in auctions that renowned jewellery makers over the years have chosen sapphires, rubies, and emeralds while designing art deco jewellery statement pieces.
Timeless Art Deco Jewellery for different generations
Glistening with feminine appeal, this elusive pendant featuring an exceptional Art Deco jewel is a breath-taking piece of statement jewellery that will last beyond a century as a family treasure heirloom. Art Deco also popular as Arts Décoratifs is a style of decorative art developed originally in the 1920s in France before World War I. The style witnessed a revival in the 1960s and is a visual art featuring bold geometric and curvilinear forms that have sharply defined outlines. Art Deco style has influenced the design of fashion, fine jewellery, buildings, fashion, and even everyday objects.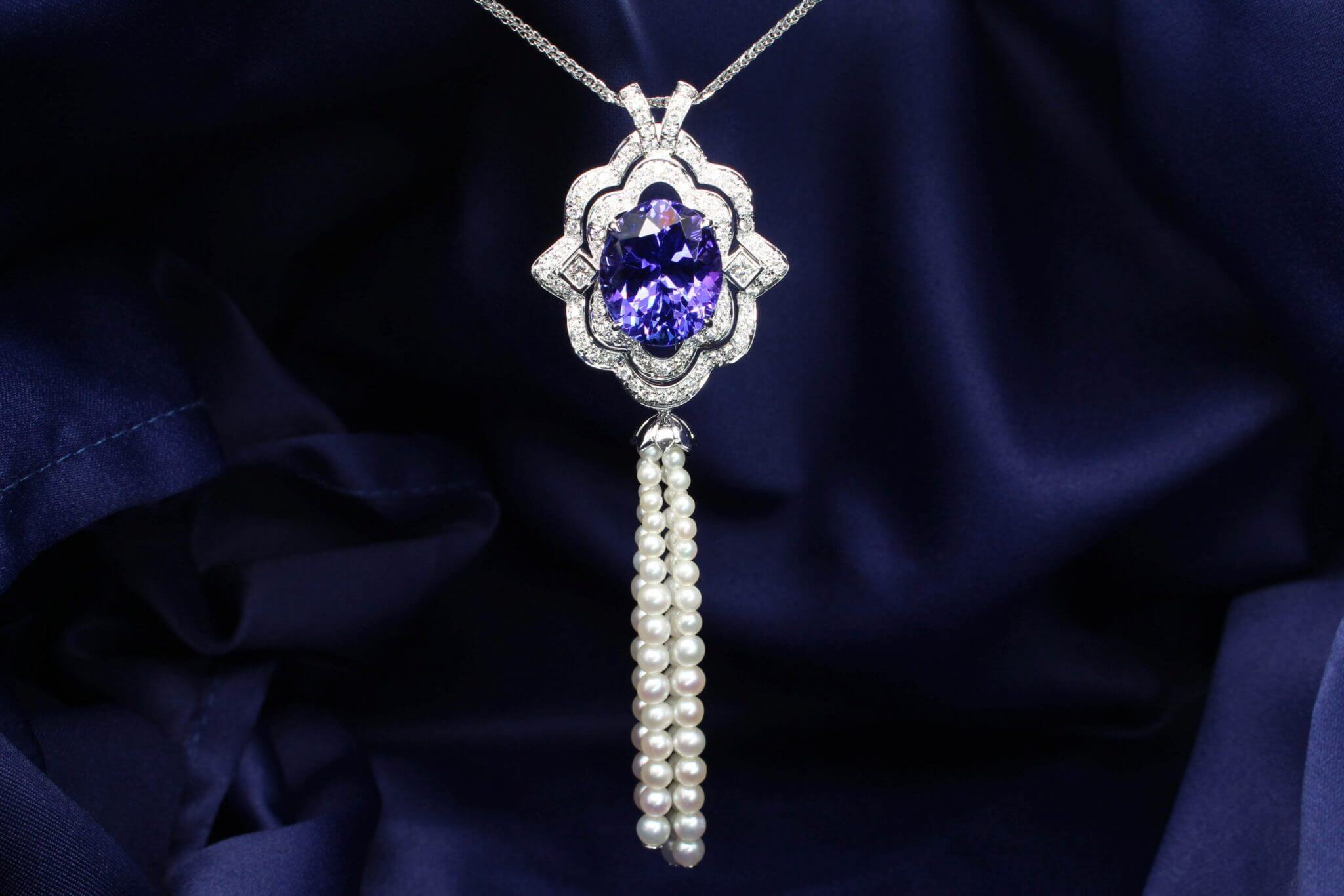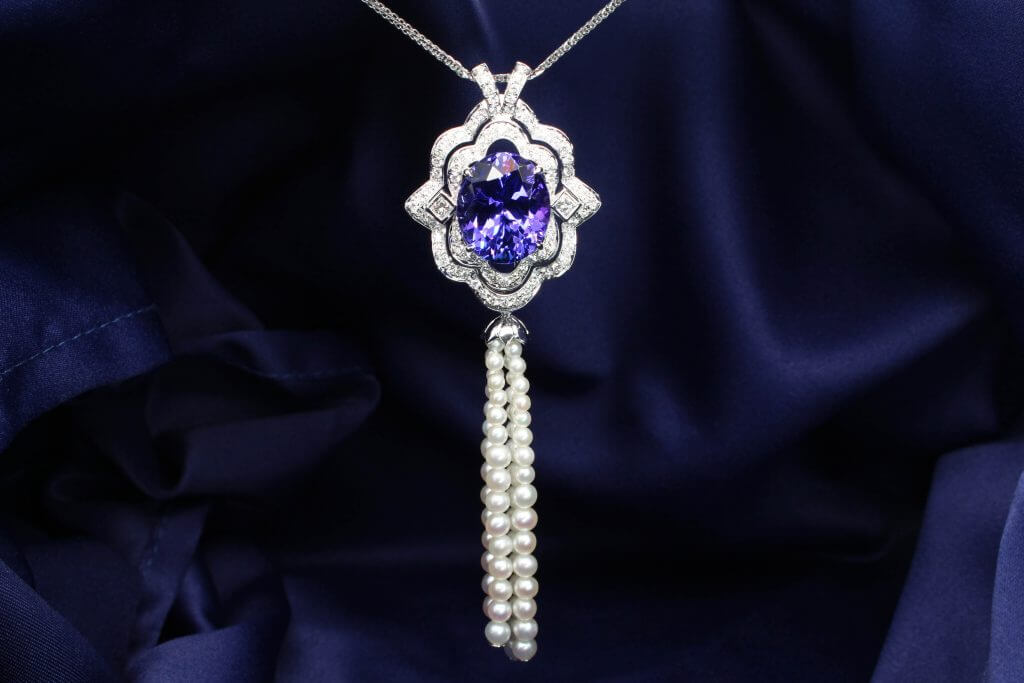 Art Deco Tanzanite Pendant Jewellery
The pendant design features a vivid violetish blue tanzanite in an oval modified brilliant shape with an art deco symmetrical and geometric look. Tanzanite is chosen to be the birthstone gem for the month of December, it has a unique violet-blue to greyish-violet shade and can only be found in Tanzania. This fine jewellery has been designed with a bold colour contrast between the geometric outline and the violet-blue tanzanite. The pave halo diamond surrounding the striking and magnificent tanzanite outlines the curvy shape of the oval gem with a touch of modern style with the geometric princess shape.
Exceptional Fine Jewellery
This bespoke design is a true inspiration and captivates the hearts of people with dazzling and richly hued gemstones. The design is versatile and has a luxurious sparkle. It can be worn as daily work jewellery reflecting confidence and success in work. We have provided an option to dangle it with Akoya seed pearl tassels to render an elegant and classy look to be paired with any sophisticated evening gown. This exceptional design is breath-taking statement art deco jewellery that can last beyond centuries as a family treasure heirloom. It has a striking look exuding undeniable glamour from every inch.
Jewellery such as engagement rings or wedding bands can design in classic modern, geometric or even vintage art deco jewellery designs. With bespoke jewellery, the design of the jewellery can be preplanned to the wearer's style and preference. This allows you to create a piece of statement jewellery and not an off the shelves ready-made jewellery piece.