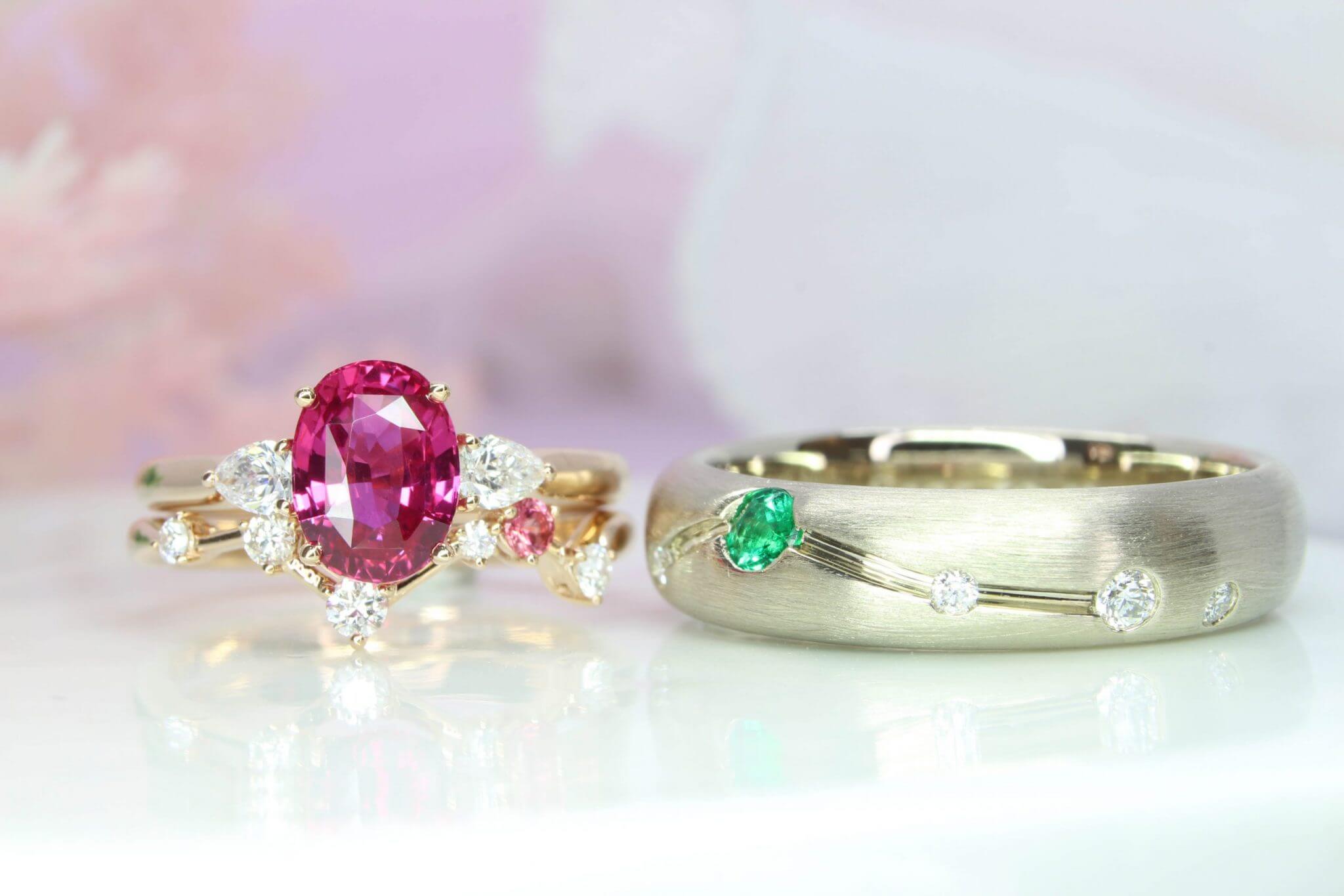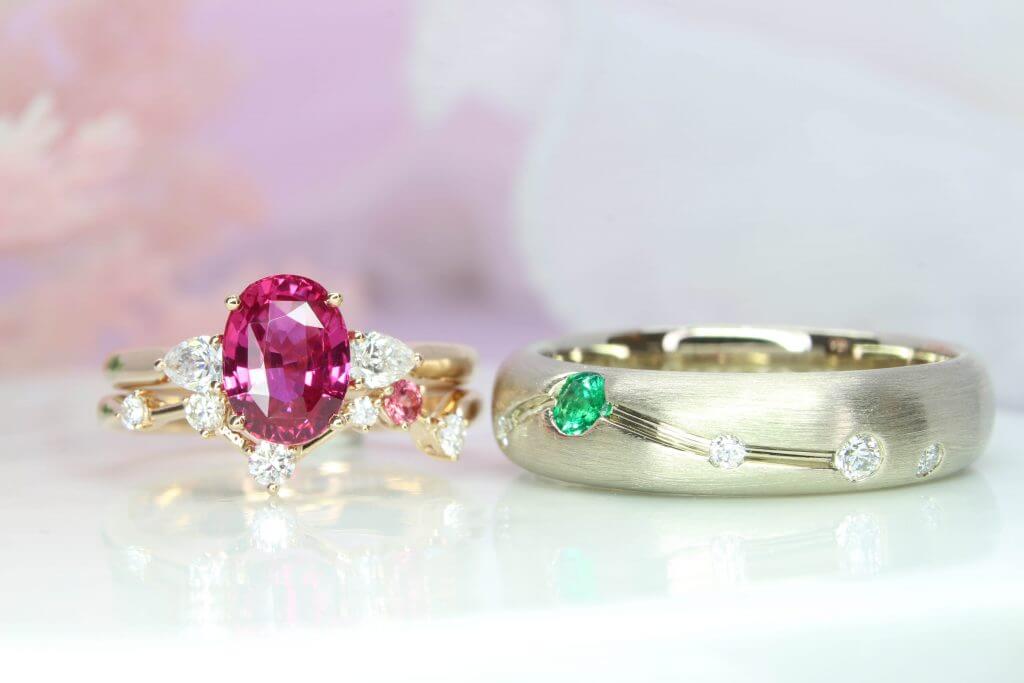 Constellation wedding bands hint that both your meeting with your loved one was truly written in the stars. These wedding rings are unusual and truly wonderful. Elegantly and beautifully designed with the presence of both the lovely couple. These are customised with a personal touch and have been delicately crafted to stand out. This constellation wedding rings were customised to signify many precious moments the couple lived and cherished.
Constellation Wedding Bands
The couple wedding bands have been customised in a constellation pattern and the stars are represented by the precious, sparkling gemstones that align with the colour scheme of the engagement ring. Featuring the stars in the lovely night sky seen from the exact time and remind the couple of such memorable moments. The engagement band can be stacked with the wedding ring to provide a design that is unique in itself. The ring looks beautiful on its own and also mounts beautifully when stacked.
Customised Engagement Ring
The engagement ring feature oval pink sapphires that have excellent brilliance and sparkle. They shine from all angles. The pink sapphire used for the lady's ring has a slight tinge of violet. The saturation is on the higher side thereby making it a unique gem having an exceptional shade of pink. The sapphire engagement ring has been designed to sit in between two pear-shaped diamonds. The customised setting of this trilogy ring in rose gold renders the design brilliant. On the side of this trilogy ring, it was framed with both couple's initial giving a personal touch in this engagement ring.