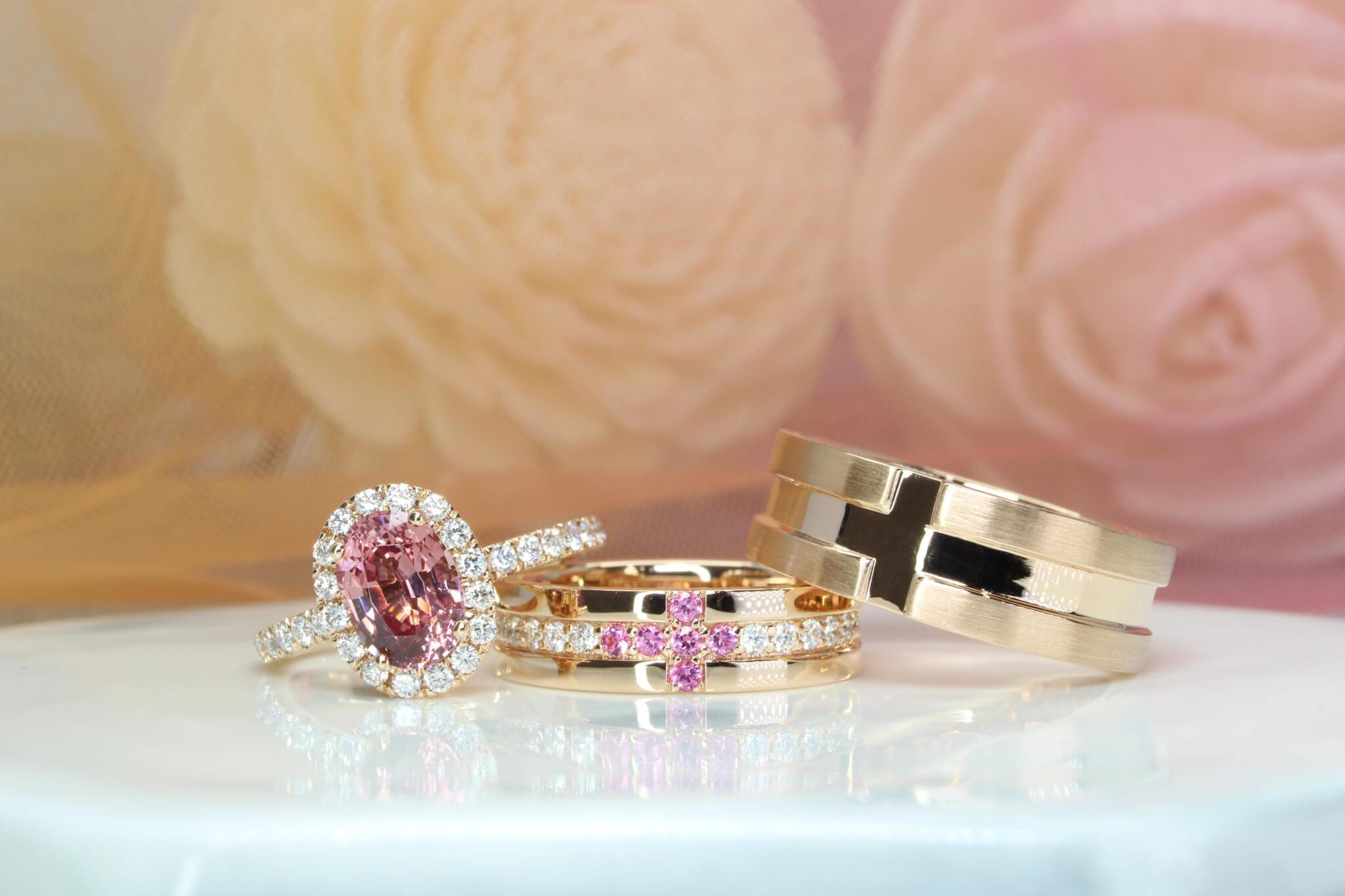 Gemstone Wedding Rings with Spinel Gems
Enchanting Gemstone Unveil: A Bespoke Tale of Orange-Pink Spinel Wedding Bands
Embark on a journey of unparalleled elegance with our gemstone wedding rings. Certainly a divine creation where the spotlight belongs to the captivating orange-pink Spinel. Nestled in the heart of these exclusive rings, this gem possesses a rare charm reminiscent of Padparadscha Sapphire. A delicate pastel allure akin to the ethereal spinel gemstone. What sets our spinel apart is not just its breathtaking beauty, but the fact that it offers a luxurious aesthetic at a fraction of the cost compared to its sapphire counterpart.
Spinel Gemstone Wedding Rings – Vintage Inspired Design
In the embrace of our vintage-inspired design, these gemstone wedding rings promise a harmonious blend of affordability and uncompromised quality. Soft orange-pink spinel cradled amidst a cascade of petite diamonds, casting a spell of timeless romance. The diamonds adorning the shank not only elevate the opulence of the design but also transport you to an era of vintage allure. Unveiling a symphony of colour and brilliance, these rings are a celebration of love. At GIOIA we meticulously crafted to immortalise the unique connection shared by a couple.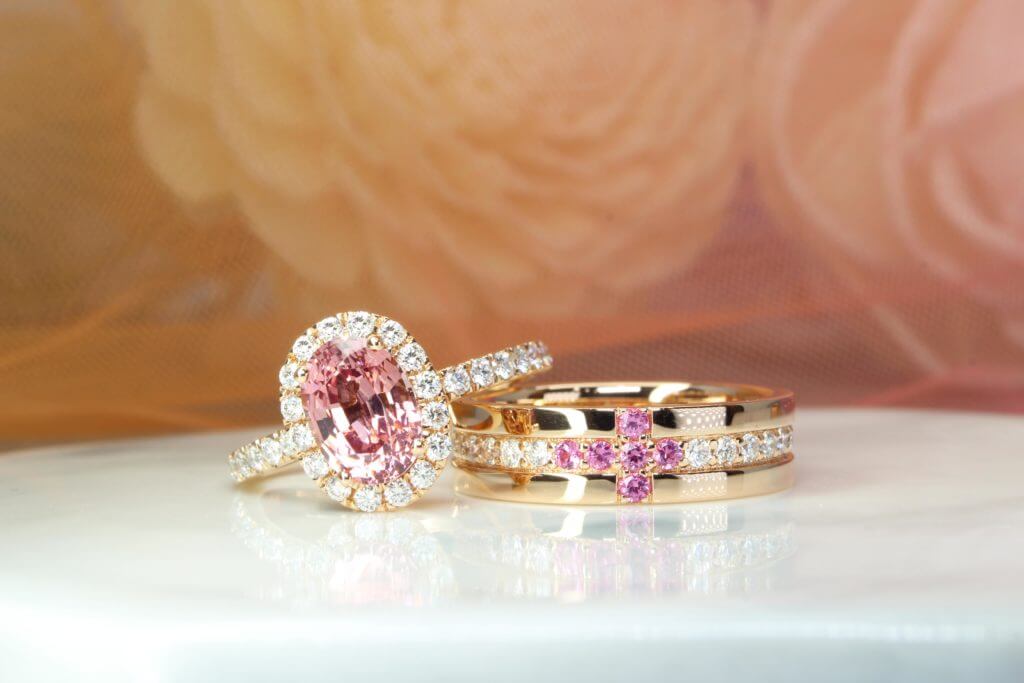 Customised Wedding Bands
Enter the realm of bespoke craftsmanship with our custom-designed wedding bands. An artful expression of love tailored exclusively for one extraordinary couple. Firstly, the ladies' ring, a masterpiece in itself, boasts a radiant pink spinel accentuating a delicate cross design inspiration. Encircled by a full eternity diamond band. Certainly a true embodiment of eternal love and commitment.
Secondly, the gentlemen's wedding band, a bold testament to sophistication, embraces the purity of rose gold in an artistic manifestation. Designed with meticulous precision, a central cross steals the spotlight, eschewing additional gemstones or diamonds for a luxuriously understated allure. The buffed luster of this unique creation ensures it captivates attention, resonating with the confident elegance of its wearer.
In conclusion this set truly celebrates the romance and chemistry shared by the couple. In the tapestry of love, these gemstone wedding bands weave a story of individuality and shared moments, capturing the essence of a couple's journey in an extraordinary display of artistry and devotion.