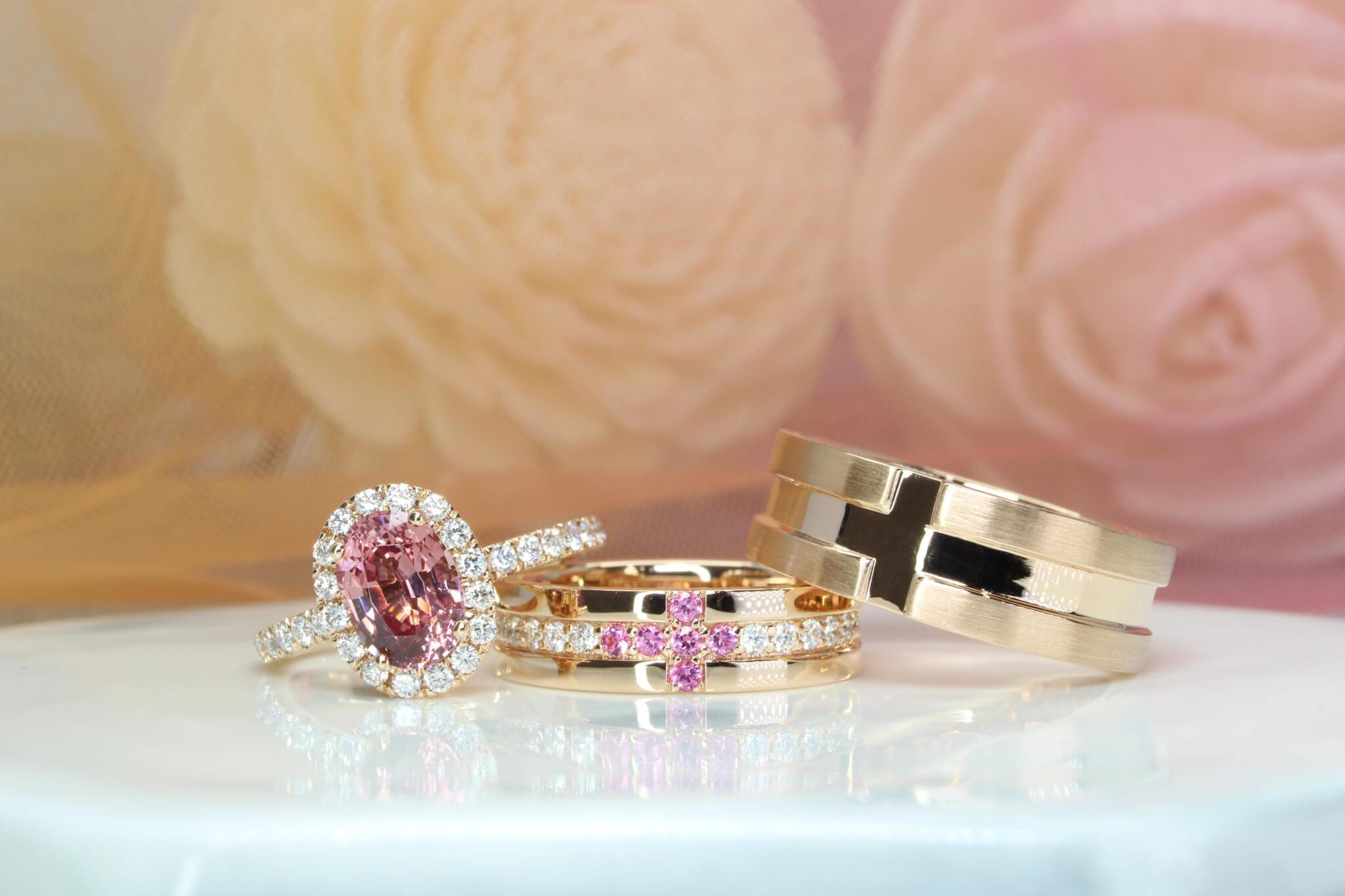 This alluring design wedding rings feature a premium quality orange pink Spinel. Orange pink shade of gemstone has for long associated with Padparadscha Sapphire and pastel shades with Morganite Gemstone. When compared to Padparadscha sapphire, spinel is a fraction of its price yet it has a well mixed of orange and pink similar to it. The gemstone used in this design offers best of both worlds in terms of price and quality. This exquisite vintage inspired gemstone showcases a soft orange pink shade spinel wrapped in a frame of petite diamonds. The glistening diamonds on the shank impart a rich look to this design and also a vintage feel. This set of wedding rings was customised to commemorate the anniversary of a couple with new set of wedding bands. The ladies ring features a pink spinel to highlight the cross with a full eternity diamond band. 
Customised Wedding Rings
This delightful wedding rings also features couple bands. The band for the woman features a cross in pink spinel surrounded artfully with round brilliance diamonds to enhance the overall look of the customised design. This set truly celebrates the romance and chemistry shared by the couple. The wedding band is a bright and bold choice. It was designed and crafted in rose gold, and also sculpted artistically to feature a cross at the centre. It is plain yet luxurious without any diamonds or any other gemstone. The buffed lustre in the design steals the show in every sense.