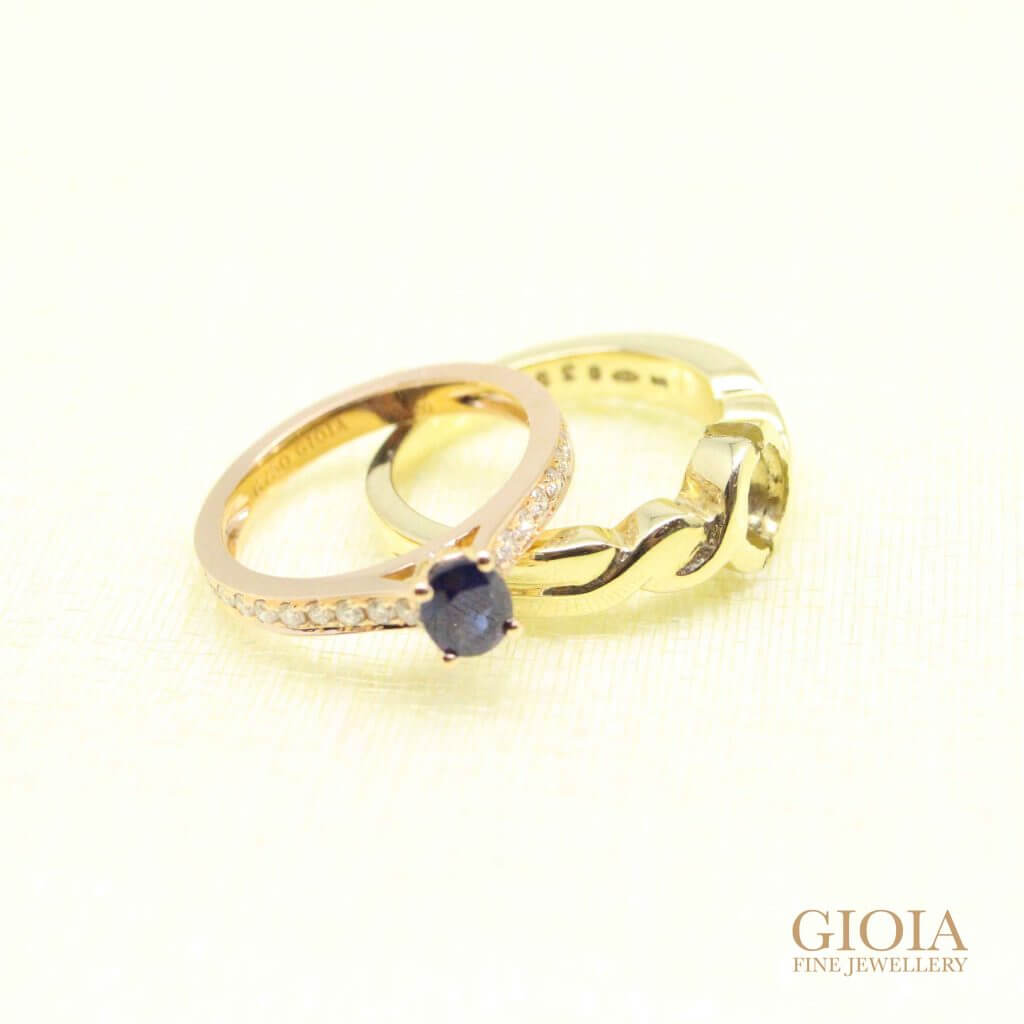 One-a-kind Engagement Ring from a Heirloom Ring
Heirloom is a valuable asset or jewellery piece passed down to next generation. Heirloom jewellery, does not confined only to its value and quality. It is more to the sentimental value behind each piece of jewellery. With a strong emotional attachment to the loved one who have worn it.
Wedding engagement ring, does not necessary be a ring with a new purchase of diamond or coloured gemstone.
Remaking Heirloom Ring into a New Design
This blue sapphire heirloom ring, was brought to us for a remaking. Customised in 18k (750) rose gold four prongs setting, with round brilliance diamond in pave set. An one-of-a-kind proposal ring with a story behind it.
Heirloom Jewellery
Inherited a heirloom jewellery, they could be a valuable gemstones like pigeon blood ruby? A brilliance round diamond of a significant carat size? Probably a priceless ring that was worn by one of your parents. The design of the heirloom jewellery, over time may not be fashionable, or perhaps damaged due to daily wear and tear.
They could be in different form of jewellery; pendant, brooch, or bracelet. Which you might not wear it for daily work. Instead of keeping them "safely" in your safebox. Redesign them to new and modern jewellery piece, customised to your style today! With bespoke jewellery, all design is made possible. From simple daily wear to elegant and timeless fine jewelry.
Every design is exquisite and one-of-a-kind. In GIOIA Fine Jewellery, it is not just a purchase of jewellery, we believe that the jewellery should personalised and couture to your style. More of our latest update in the Highlights.