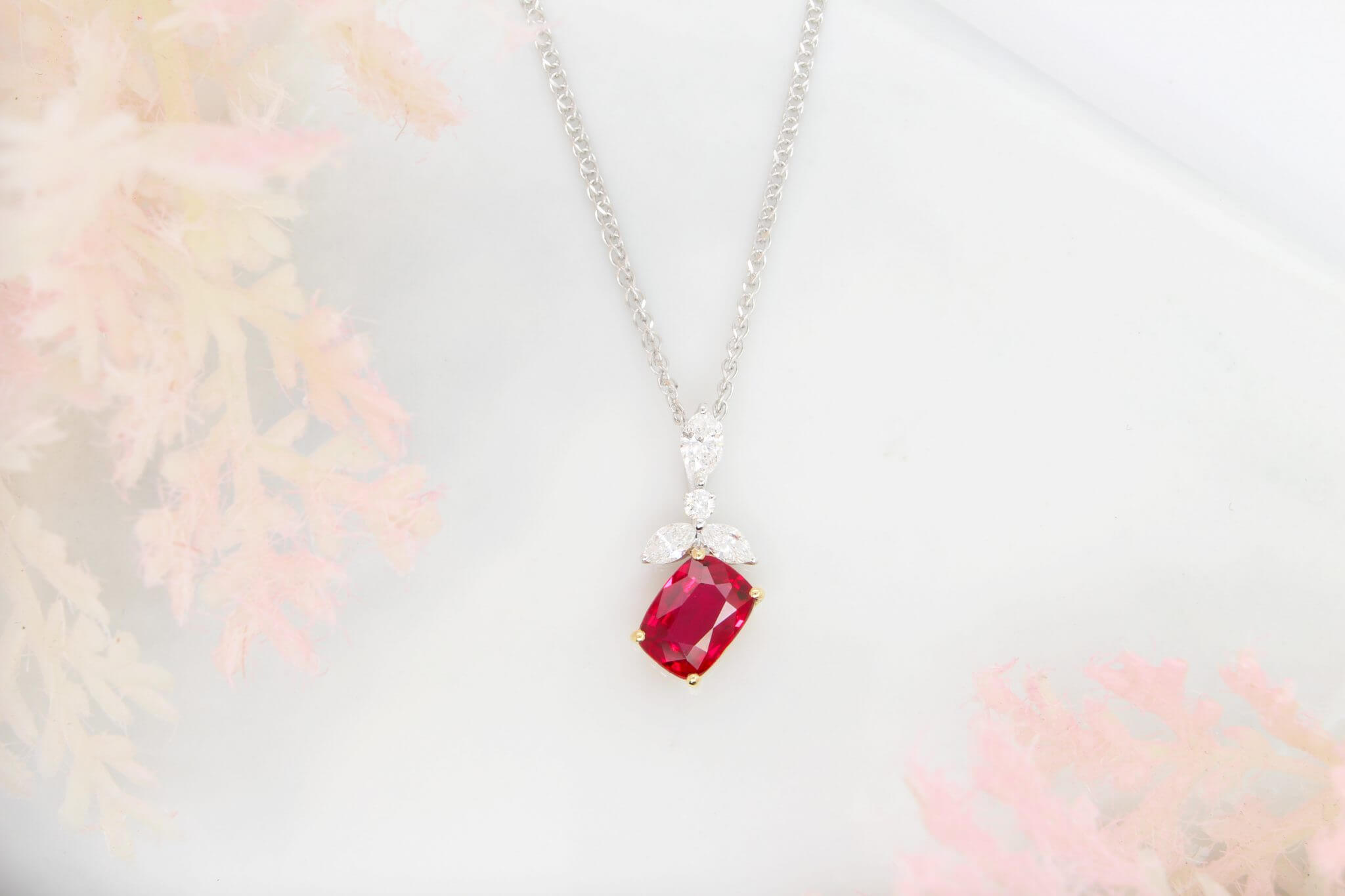 Ruby Wedding Jewellery Customised Pendant Jewellery
This vividly designed ruby wedding jewellery is a perfect wedding gift with a sentimental meaning contained in the design. Not only features a unique pigeon blood ruby in a jewellery pendant, it's customised by the sisters of the bride. The design carries their warm wishes and blessings for their beloved sister entering into wedlock. The sisters of the bride were looking for a precious ruby gem that signify the special role of a sister. The design doesn't just showcase an elegant pendant; it also reveals the sisters' deep and unconditional love for each other.
Customised Ruby Pendant
We meticulously crafted this bespoke pendant, incorporating the elusive marquise-shaped diamond to enhance the vibrant red ruby with a touch of brilliance. This exquisite piece exudes an aura of contemporary elegance, making it the ideal choice for today's discerning brides. It not only makes a grand and striking statement but is also a genuine showstopper. The captivating design renders it an impeccable gift for the bride of the decade. Crafted with a sleek design, this pendant will serve as a perpetual reminder of the cherished moments she has shared with her sisters.
This elegant and timeless design is complete with pigeon blood ruby that is truly unique and sparkling. This custom design pendant with blessing of the sisters will never go out of style. It certainly endure as a long-lasting piece of fine jewelry, capable of being passed down as an heirloom for the next generation." This dazzling and richly hued design is a true reminder of the pure bond and love between siblings.