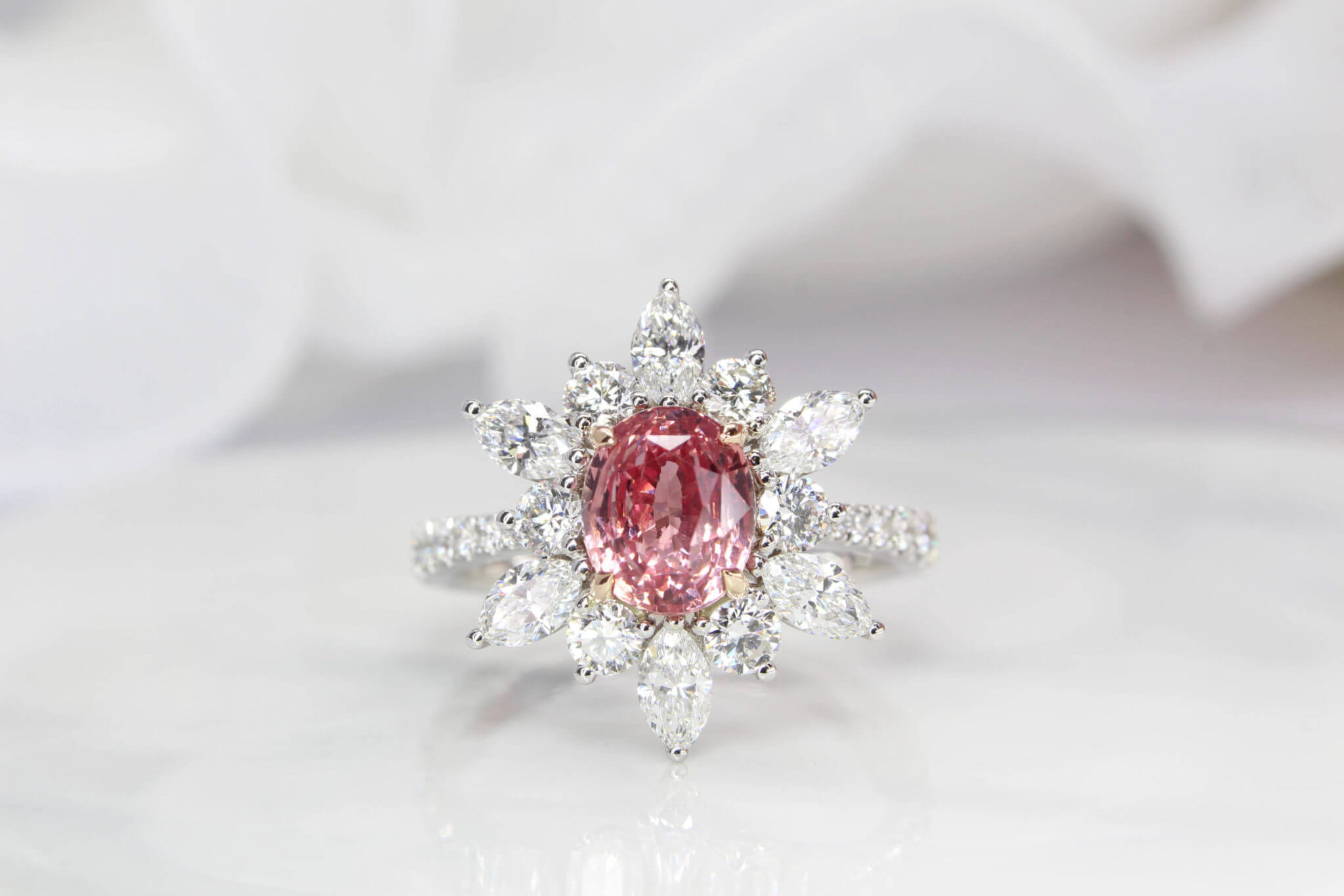 Sapphire Padparadscha Ring – Orangy Pink Lotus Shade
This stunning sapphire padparadscha ring features the rarest shade of sapphire available under the sun. The orange-pink sapphire padparadscha has made its way into the high-end jewellery market. The high recognition of this colour shade has spiralled up the demand for this sapphire. Individuals prefer customising luxury fine jewelry and engagement rings with this gemstone as it has become a symbol of rarity.
Due to the high demand for the unique orange-pink shade and finest quality in terms of clarity and transparency, padparadscha is commonly heat-treated to improve its clarity and colour. The heat treatment helps to stabilise the orange-pink shade in the gem. However, untreated ones like this sapphire padparadscha ring are usually at a premium price, which is justifiable for its rarity and colour shade.
Sapphire Padparadscha Fine Jewellery
Sapphire padparadscha is truly exceptional and it exhibits brilliance and beauty in every sense. This bespoke ring looks all romantic and rosy. It was designed to showcase the charm of this incredible gem with marquise and round diamonds. Framed in fine rose gold crawls, the overall look of this ring exudes nothing but pure luxury. It looks like a purchase from an auction house selling rarest pieces of fine jewellery.
The orange-pink sapphire padparadscha dazzles as a centre stone. Sparkling diamonds line beautifully on the slender shank. This design would truly make an exquisite statement of love. This captivating design is destined to be cherished. The diamonds add shimmer to the design gracefully. If chosen as an engagement or proposal ring, this design would truly serve as a beautiful reminder of your timeless love.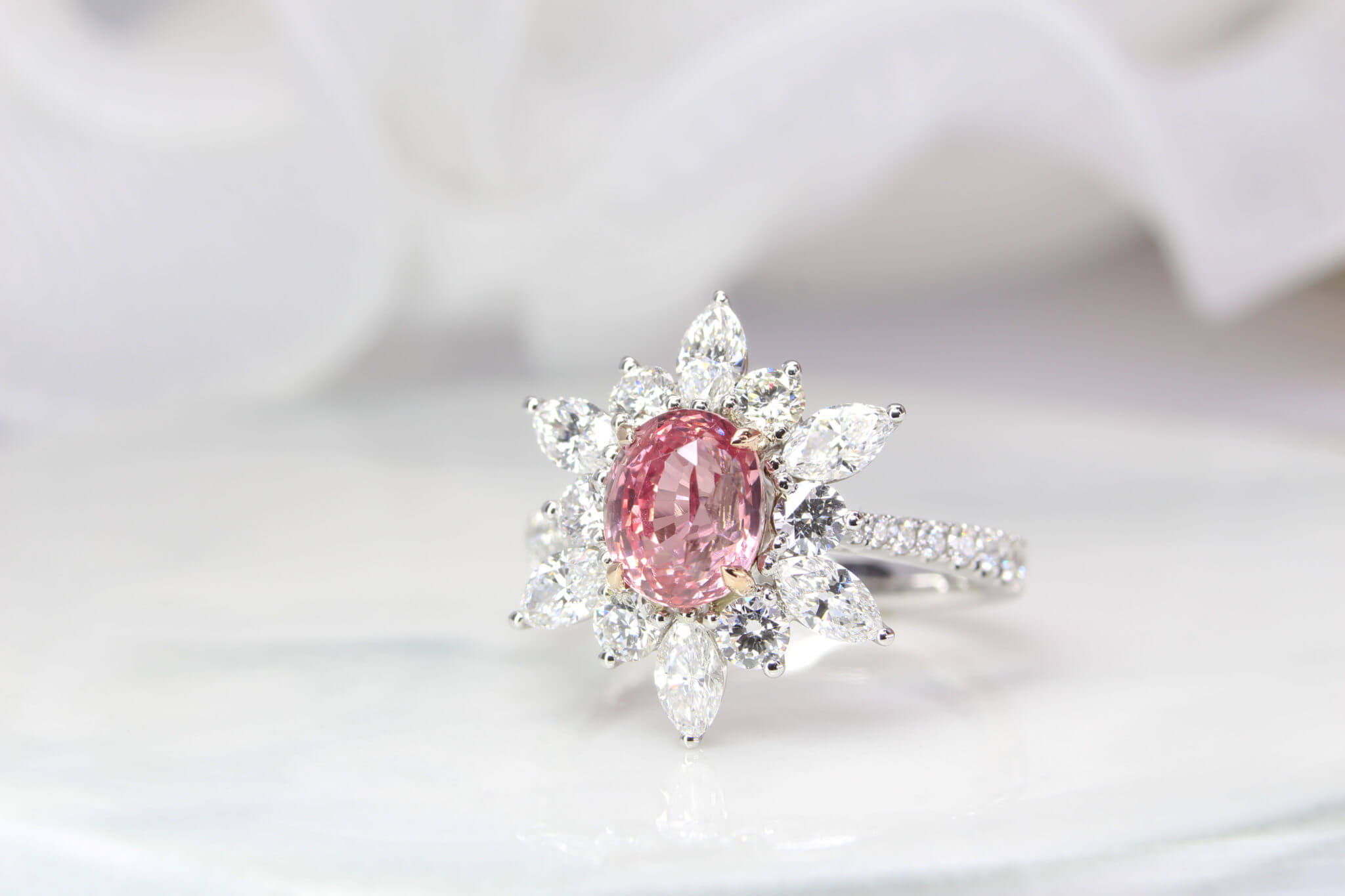 Sapphire Padparadscha
In laboratory tests, renown gem lab test sapphire padparadscha not only for general checks but also for colour stability. They perform an advanced check to determine whether exposure to light would cause the sapphire's colour to fade. This critical check provides an in-depth understanding of the original shade of this sapphire padparadscha. During the stability checks, if the orange shade fades away slowly to leave a pink shade, this is undesirable for padparadscha because it requires a well-mixed combination of orange and pink. Pink sapphire generally has a lower value compared to sapphire padparadscha.