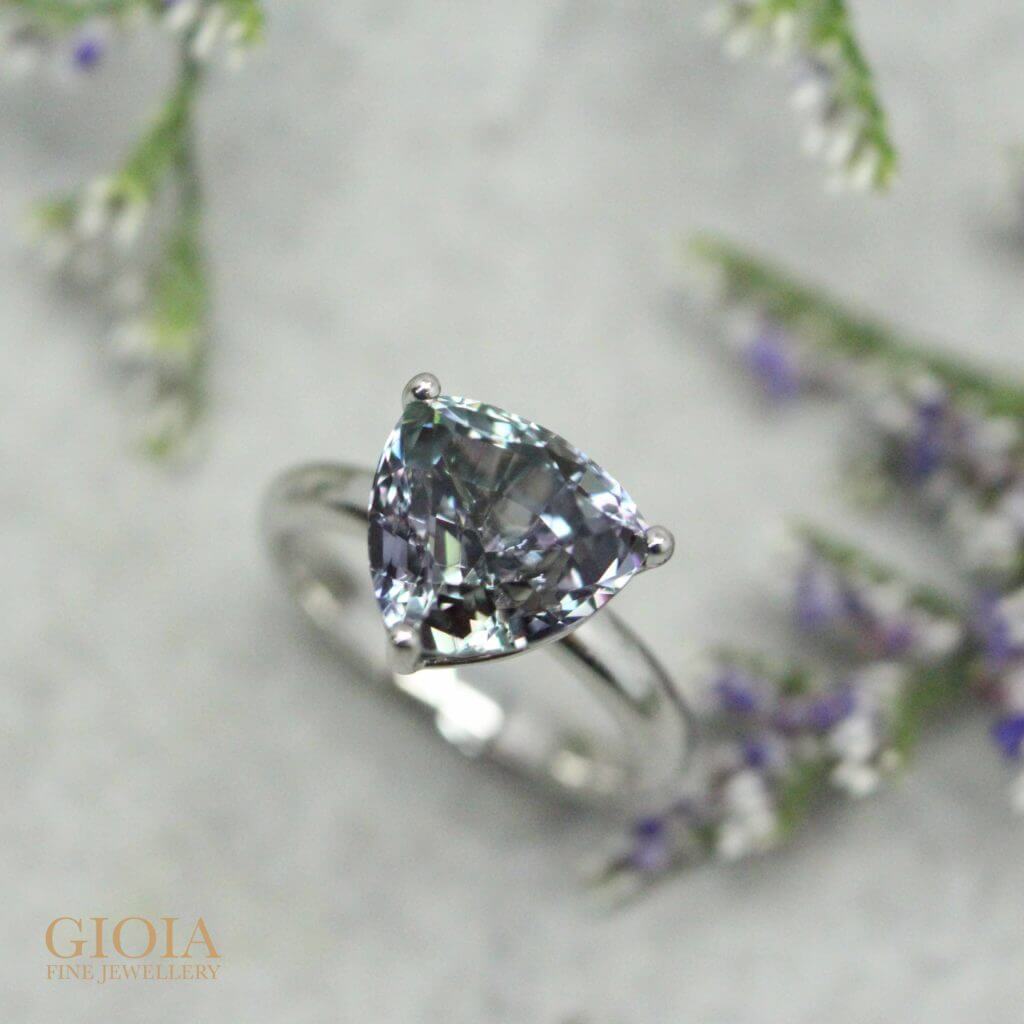 Wishing you both an eternity of love and happiness together. Have a happy engagement!
A magnificent love unveils the nature of rarity. This rarity resembles the atypical trilliant cut of this engagement ring. The ring features three rounded prong setting entailing the triangular cut. It represents three sides of a relationship, as believed by the psychology of love, which is trust, commitment, and vulnerability.
Tanzanite Gemstone
The unheated tanzanite gemstone displays its prominence for a sturdy trichroism. The gem discovers different sides of a marriage through its various shades of blue, violet and green. The stone reveals more about itself when observed under other light conditions. Although the ring's design is basic, its simplicity holds a charm which is prominent in wedding ceremonies.
The ring's composition is both rare and striking. This tanzanite engagement ring has its gemstone originate from Tanzania. Personalised gold-prospector, Jumanne Ngoma found crystal-clear pieces of blue and purple gem in Merelani Hills of Manyara Region, near the city of Mount Kilimanjaro.
Explore various hues of tanzanite as you delve deeper under each layer of your relationships's shimmer. The simple design of this wedding ring will cast an enchantment of elegance. The ring features the perfect colour tint of blue to make your evening glamorous and memorable.