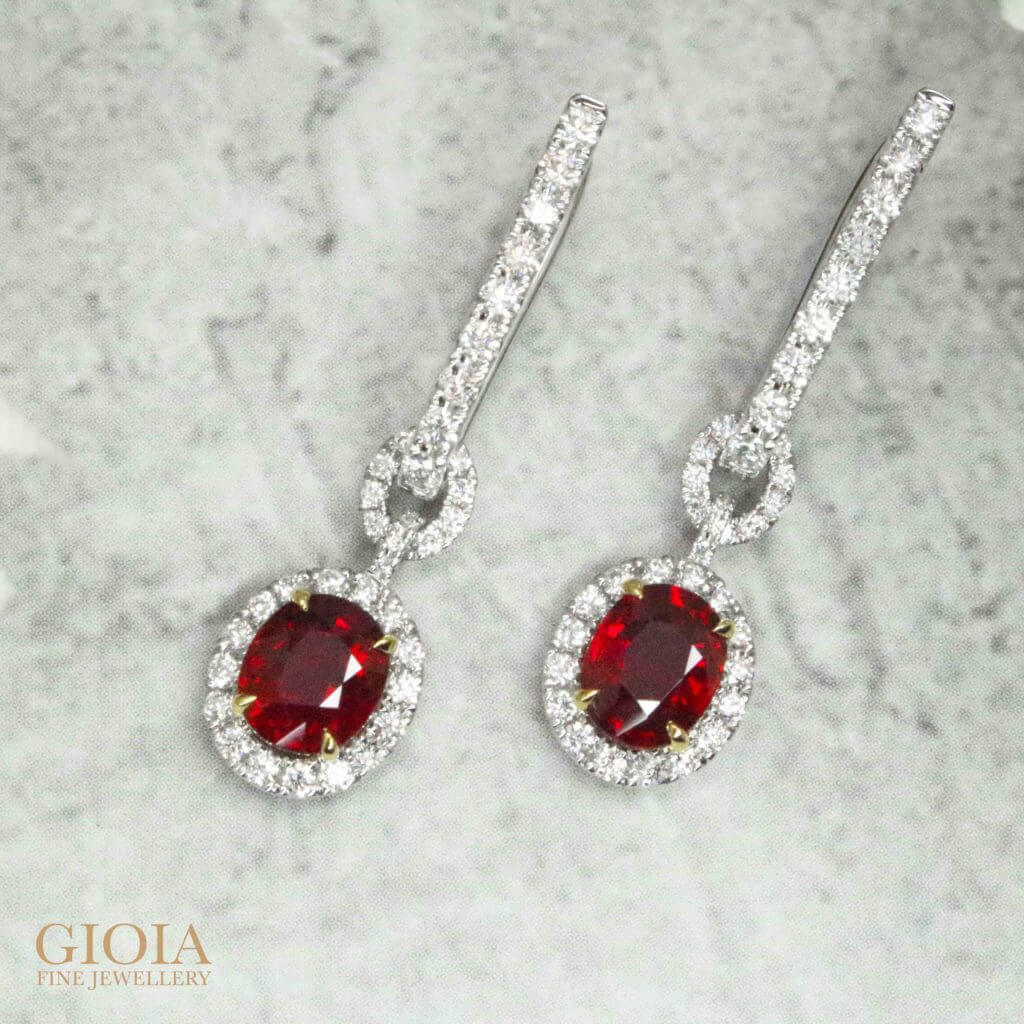 Pigeon Blood Ruby
Featuring a pair of pigeon blood unheated ruby, set flawlessly at the centre of round halo diamond in a timeless and elegant look. Customised in 18k (750) white gold and a touch of warmth with four yellow plated prongs holding the precious gem firmly. The extraordinary vibrant in the ruby makes it one of a kind piece.
This finest pair of ruby is a perfect match customised to be worn by generations to come.
Simply the best colour shade in ruby, to be labelled as "Pigeon Blood Ruby", it has high intensity of red and colour saturation (without brown, orange and purple overtones).  Like all other coloured gemstones, colour is the most significant factor that affects the value in them. They are neither too dark nor too light in the selection of finest ruby when it is too dark it appears to look like garnet, on the other hand when it is too light it looks like pink sapphire.