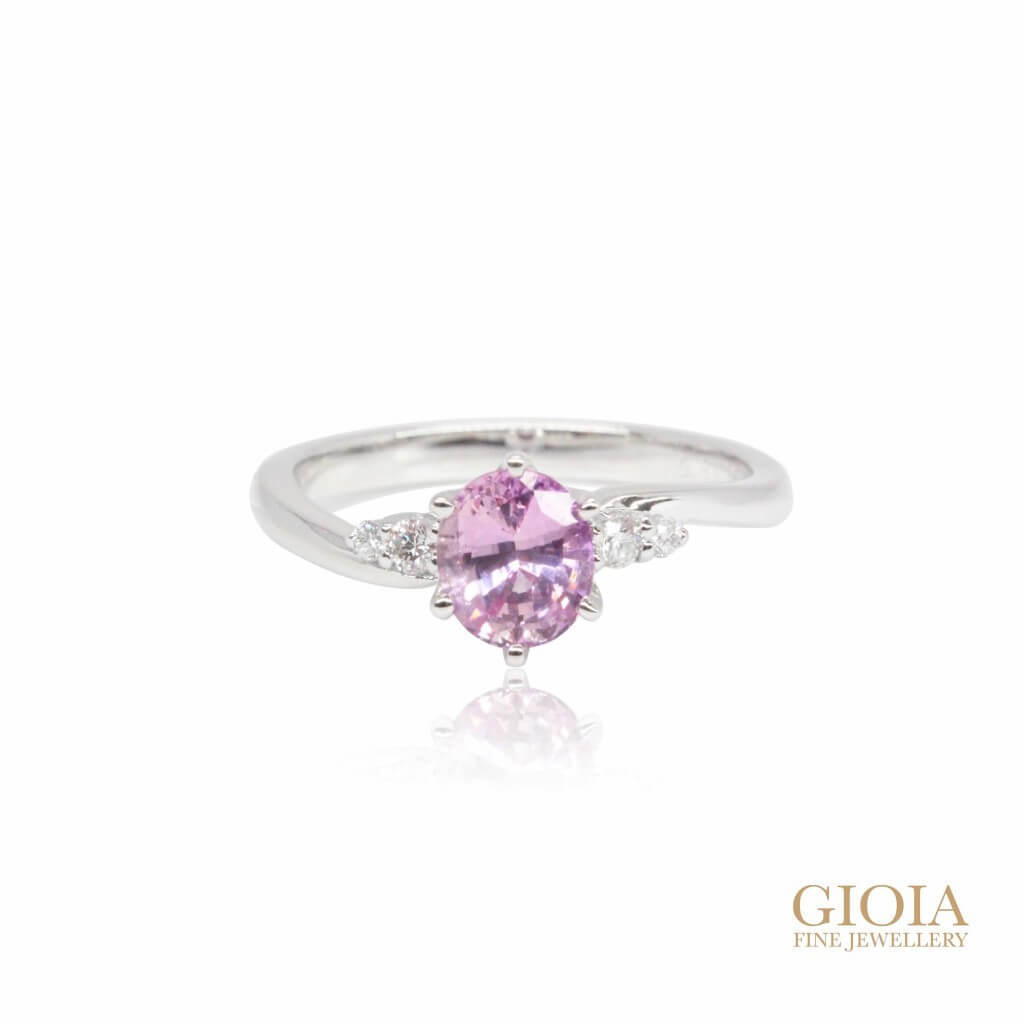 Handcraft your love story to a timeless jewellery
Lovely sweet pink sapphire solitaire ring, an ideal fancy pink for your special one. Custom made with 18k white gold setting and brilliant round diamond. Unique engagement ring, for a once in a lifetime wedding proposal.
Congratulation and wishes both a lifetime of love and happiness. Thank you for having us in the process, in creating this one-of-a-kind statement ring, a symbol of both love.
Beginning of your love journey
Customised engagement ring from a classic solitaire, timeless halo, or a unique bezel ring setting? There's no limit to your perfect proposal ring, or wedding bands in GIOIA bespoke collection. Inspired by our wide range of coloured gemstones, and jewellery design in Highlights!