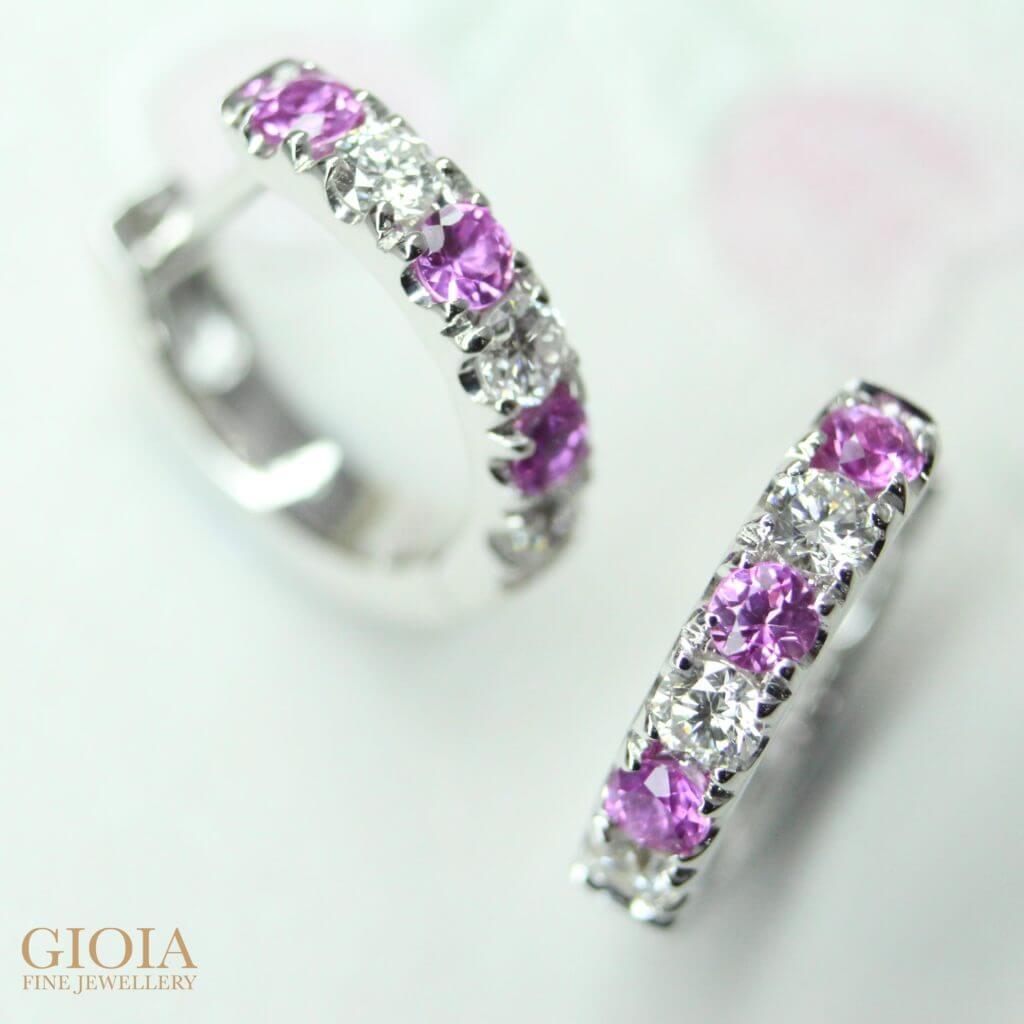 Precious to the appeal of a woman, this pair of earrings bring out the chaste demure and femininity. Gleaming throughout the day, these earrings uncover the beauty of elegance. Pink sapphire is put central to the appearance of this jewellery. An arrangement of alternating diamonds with this coloured gem allows the composition to be at the peak of perfection. This prevalent design of two alternating gemstones is cherished by almost every jewelry hoarder. The combination of diamonds with pink sapphire lives as the epitome of a ladylike mystique.
Customised Jewellery 

These earrings are a customised piece of ornament, specifically designed for a daily wear. These offer a modest earring loop for a convenient wear. This pair goes along well with any traditional as well as modern attires. Perfect for any female who wishes to add more to her collection, these earrings serve as a treasure to be adored. Soon as you grow your pile with this lovely pair of earrings, they will become a reminder to your eternal splendour.