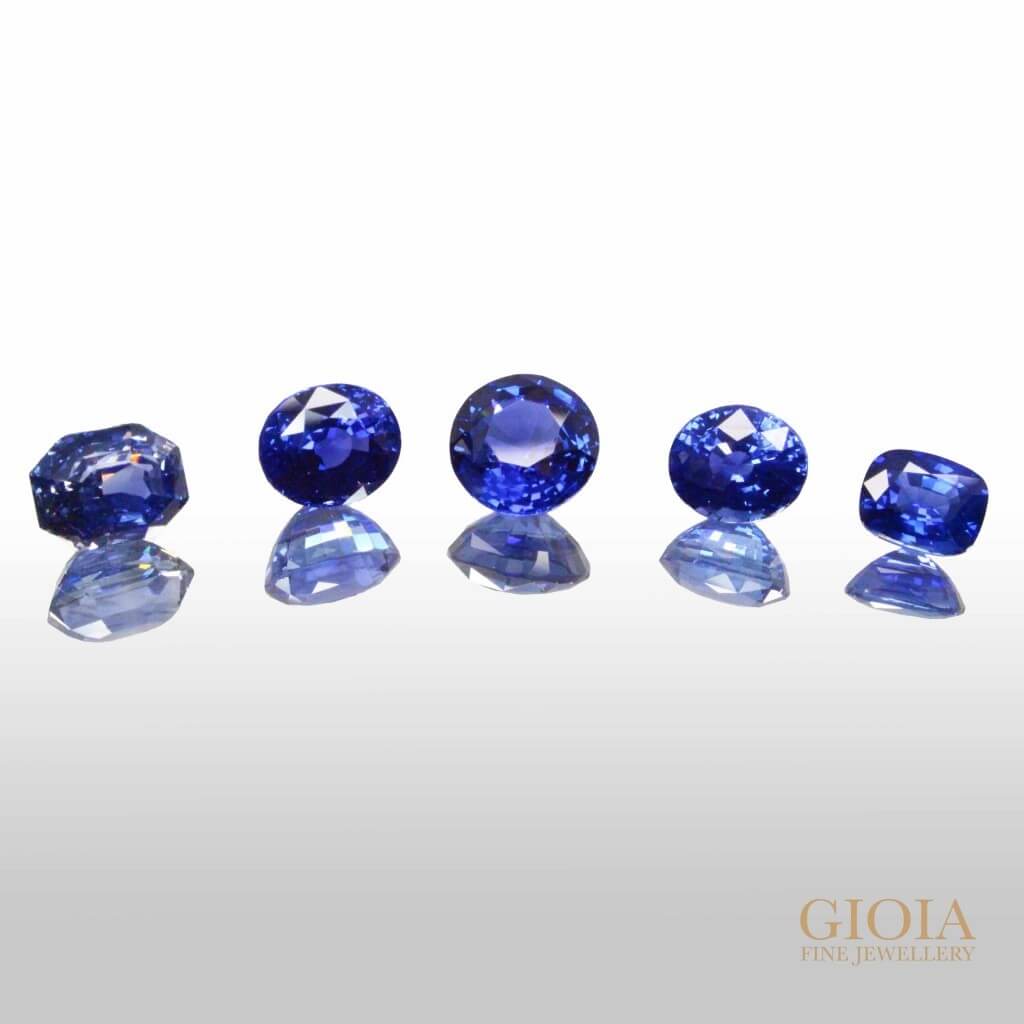 Celebrating our 200th posting in Instagram and Facebook!
Blue sapphire gemstone, renowned for its durable hardness and strong vivid colour, from pastel light cornflower blue to intense deep royal blue. Truly an investment gemstone to cherish for decades, and a heirloom jewellery for generation. If you are looking for a wedding proposal, sapphire is the excellent gemstone for customised engagement ring.
Unheated Blue Sapphire
A class of their own, without going through any form of thermal heat enhancement to the sapphire. Why is unheated sapphire more expensive? Is the scarcity of unheated sapphire and of cause they must look sparkle and intense in colour. Demand for fine quality unheated sapphire, is always increasing as they are one-of-a-kind, far different from diamond. Do not just buy it simply because they are unheated, be sure that they are as attractive as heat treated ones. Look for one that catches your eyes at first sight, stunning blue hue that hold its value and always in demand!
Heat enhancement sapphire
Estimated about 90% of sapphire in the market gone through a process of heat enhancement. This method of heat enhancement, is commonly use on other coloured gemstone, such as Ruby, Emerald, except for Spinel which is usually unheated. With extreme high temperature, near to the melting point, it filled up natural cavities (inclusion) for better clarity. Improve uneven distribution of colour, enhance the saturation of the sapphire. This drastic improvement in the colour hue and clarity, soften the price for sapphire which make them more affordable, as compared to the unheated ones.
Colour diffusion Sapphire
However colour diffusion, which introduce artificial chemical for colour enhancement, is considered as unnatural. Do take note on this colour diffusion written on the gemstone certification. Although certification indicate that they are "Natural", this simply because they are not lab created, such as synthetic gemstone. They might look real intense and brilliant in colour, but of no value. Same goes to B / C grade Jade, they might look intense green, but huge difference in price and value as compared to grade A jade.
Bespoke Sapphire Jewellery 
A simple blue colour shade in sapphire can be a wide range, common colour like cornflower can have varies shade from pastel cornflower to intense cornflower. Beauty is in the eye of the beholder, there will never be one cornflower sapphire that suit everyone's eyes. Pick the right colour hue that catches your eyes within a second, after customised setting they will look much intense and brilliance. With bespoke jewellery, we can translate the design you have in mind to a masterpiece fine jewellery.