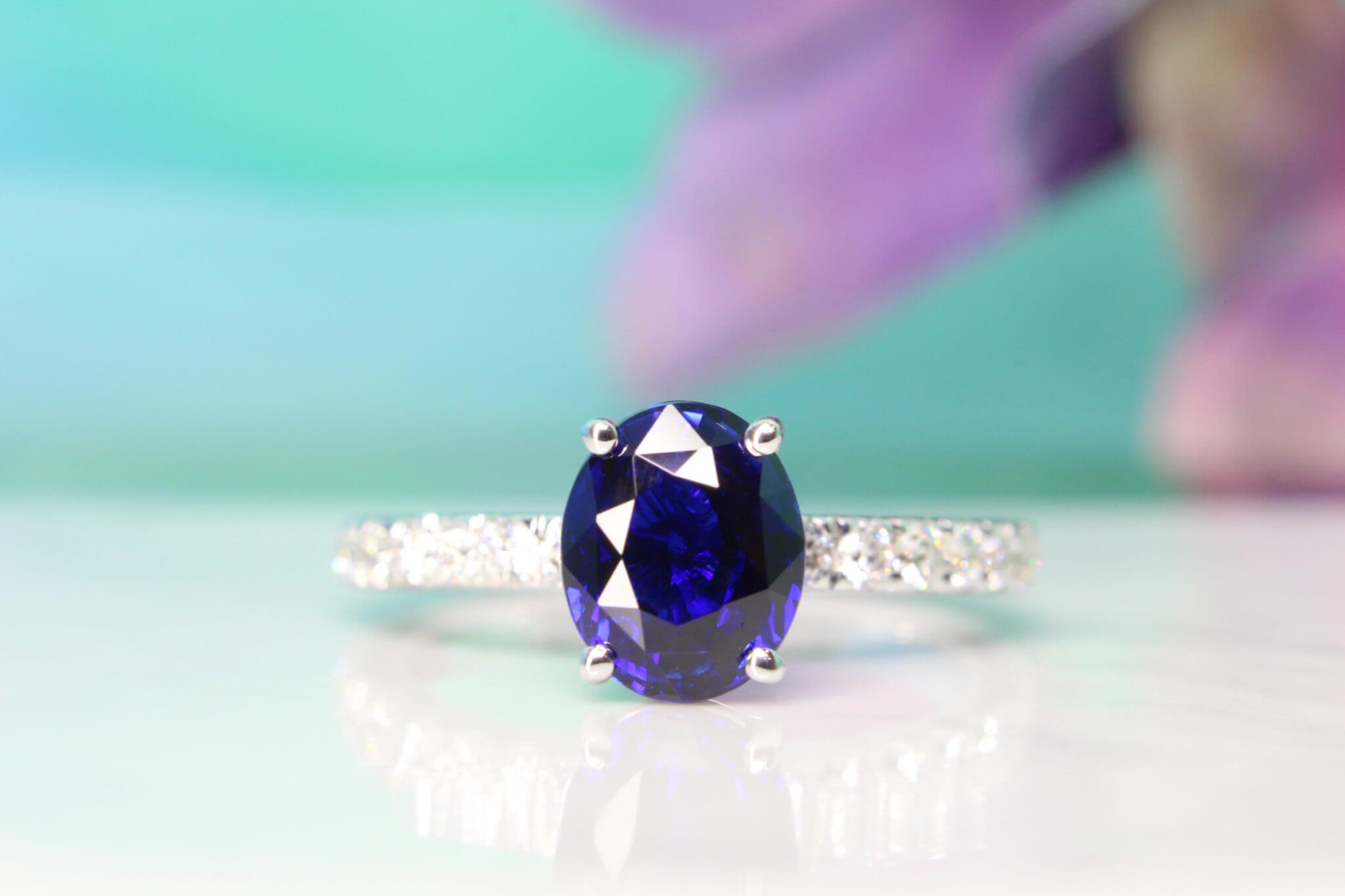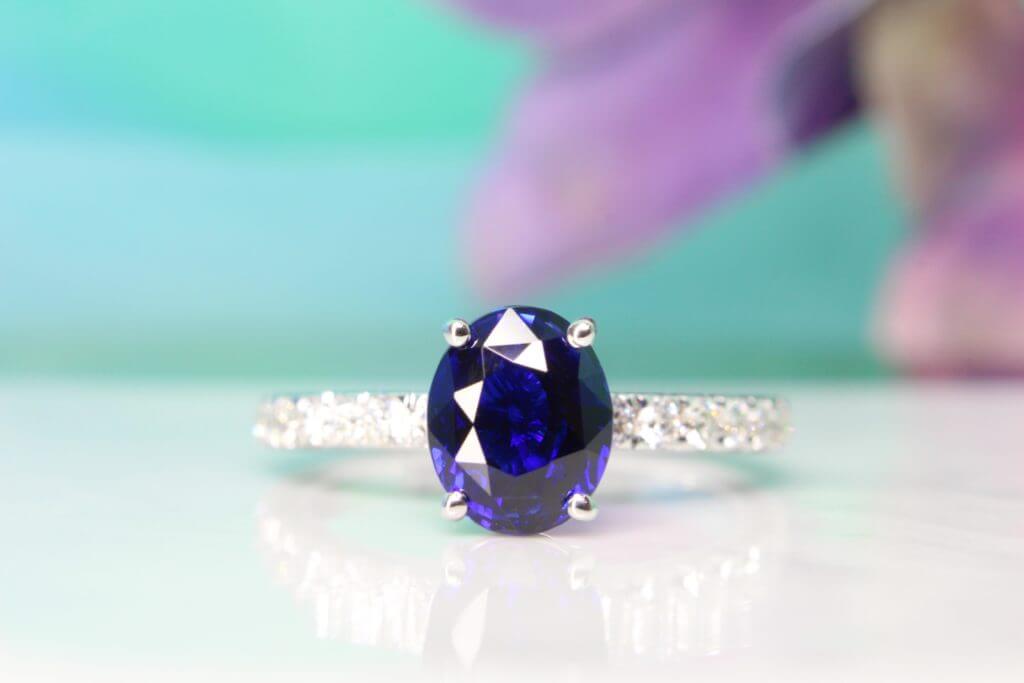 Royal Blue Sapphire Ring – Sought-after Vivid Blue Shade
With all the technological advancements, heating gemstones to enhance colours have become so popular that stones lose their pure form. Using methods like reducing or oxidizing, heated gemstones lose their original state to artificiality. This engagement ring, however, features an unheated royal blue sapphire ring vivid and elated in appearance. Many favours this gemstone primarily because of the radiant shade of blue, that feels deeper than the sea. This oceanic gemstone gives a surreal experience to the onlooker. The sapphire altogether has an even colour; when you move the ring, the blue radiates with a high saturation of a hue.
Customised Engagement Ring
At GIOIA, we look for various aspects of the gemstone for fine quality. According to us, the perfect gemstone has a vivid colour, high clarity, and magnificent luminosity. Apart from the charismatic design, this ring manifests a rich blue hue, excellent clarity and brilliance. The elegant composition of this sapphire ring is carved on the surface. The way eternal love is for two lovers, similarly, this ring is custom-designed with rare treasure gems which last an eternity. This engagement ring completes your phenomenal event through its perfection.