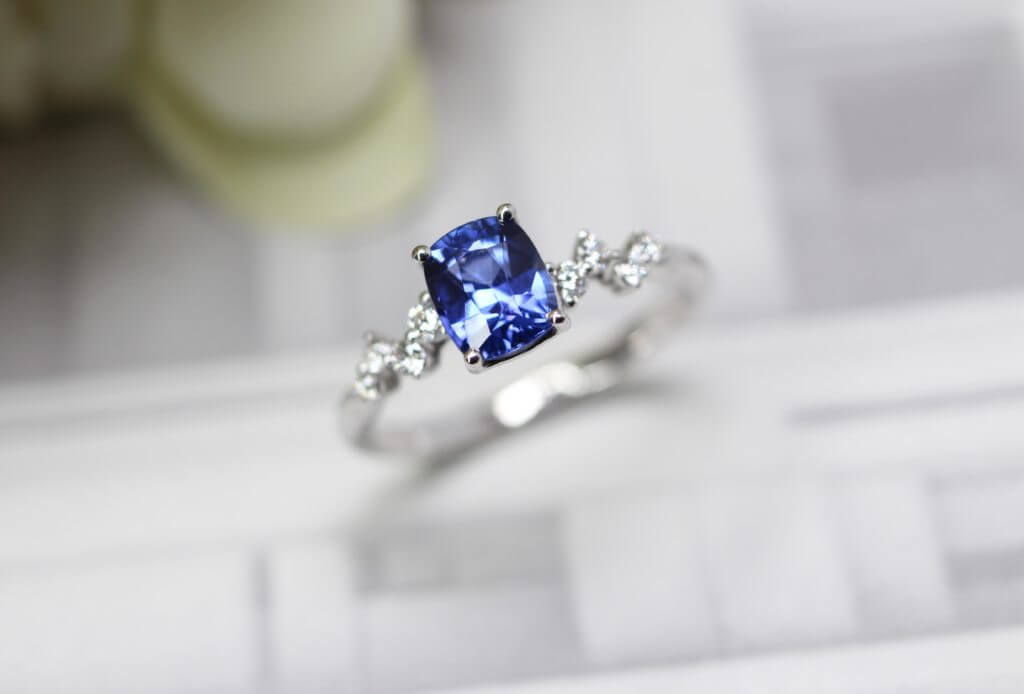 In the range of jewels that exist, the ring is certainly the piece that makes the most dream. This fascinating piece of proposal ring is a carrier of a multitude of more relevant messages than each other. Notably, the proposal ring or wedding band are the symbols of commitment and love. And, many couples love to give free rein to their imagination and emotions by getting proposal ring customised with precious colour gemstone and brilliant diamonds.
Our heartiest congratulation and best wishes to John & Wudi! May the years to come be filled with blessings, love and happiness.
Customised Proposal Ring
With customised design you can get it adorned with diamond or gemstone setting to get the quality of the final realisation. Your custom ring is exceptional and reflect all the feelings you wanted to reveal when get festooned with a combination of shimmering blue sapphire and diamonds. 
Featuring an unheated sapphire, the one that puts the accent of colour, and round diamonds play the role of companions, set directly on the ring band like an infinite flashes. We've made this beautiful proposal ring on demand by John and Wudi who came to us and got this ring customised, for their engagement.