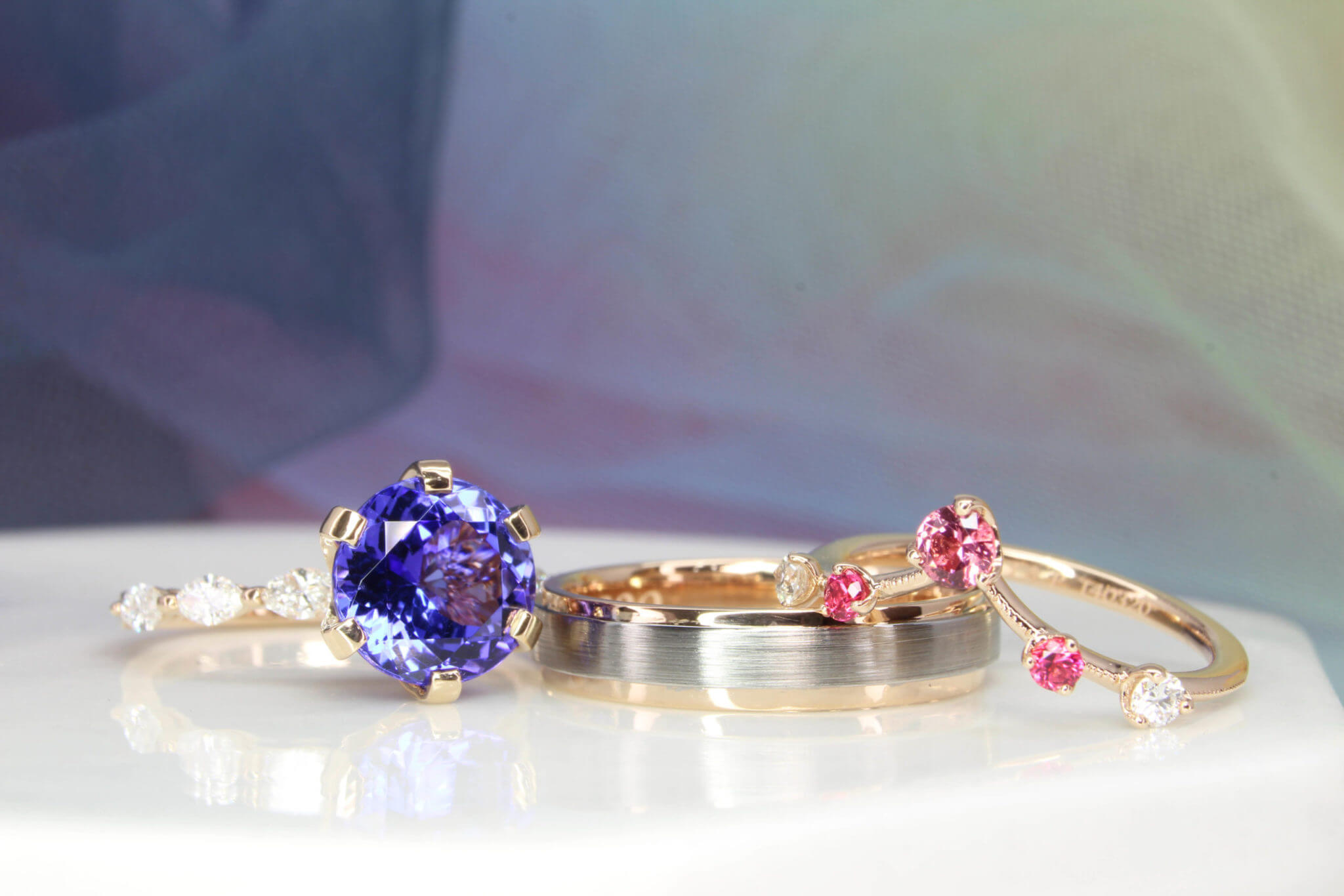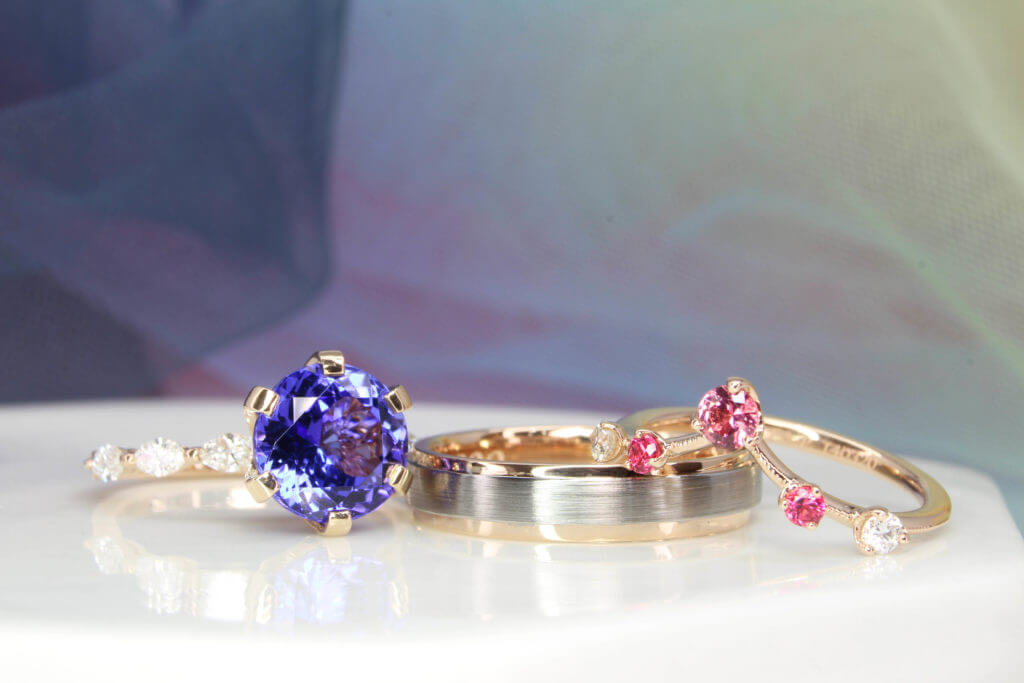 Tanzanite Wedding Bands Personalised Design
This tanzanite wedding bands set was custom made for a gentleman who came to us looking to have a personalised tanzanite proposal ring. A one-of-a-kind round shape was imparted to the gemstone with a classic 6-prong setting. We included a side fancy marquise diamond in a rose gold band to create a modern yet sophisticated look. The vivid pink spinel in the wedding band adds a great pop of colour to the proposal ring when they are stack together. The frame is set with shimmering gemstones creating a colourful contrast. The vibrant look is centered on the uniquely shaped tanzanite. The dazzling frame and the fine detailing resulted in an exquisite design that would take the lady love's breath away with a burst of colour and brilliant sparkle.    
Personalised Wedding Bands
After the proposal, the couple came back to us to customise a set of wedding bands that would complement the proposal ring. We heard the ladies' request and instead of a classic eternity diamond band, we decided to have a wedding band matched perfectly with the diamond and pink spinel. We have a tiara design for the band so that it would stack well with the proposal ring. We crafted the gentleman's ring in rose gold with a brush matt finish and black plating on the center of the band.
The entire process of designing the proposal ring and the wedding bands is truly personalised and one of a kind. Rather than going for a traditional proposal ring, the couple broke the norm and went for a customisation option to make the event much more memorable. After all, isn't each love story unique? Having a personalised touch to the design makes everything much more special. These tanzanite wedding bands are a captivating symbol of a marriage commitment.