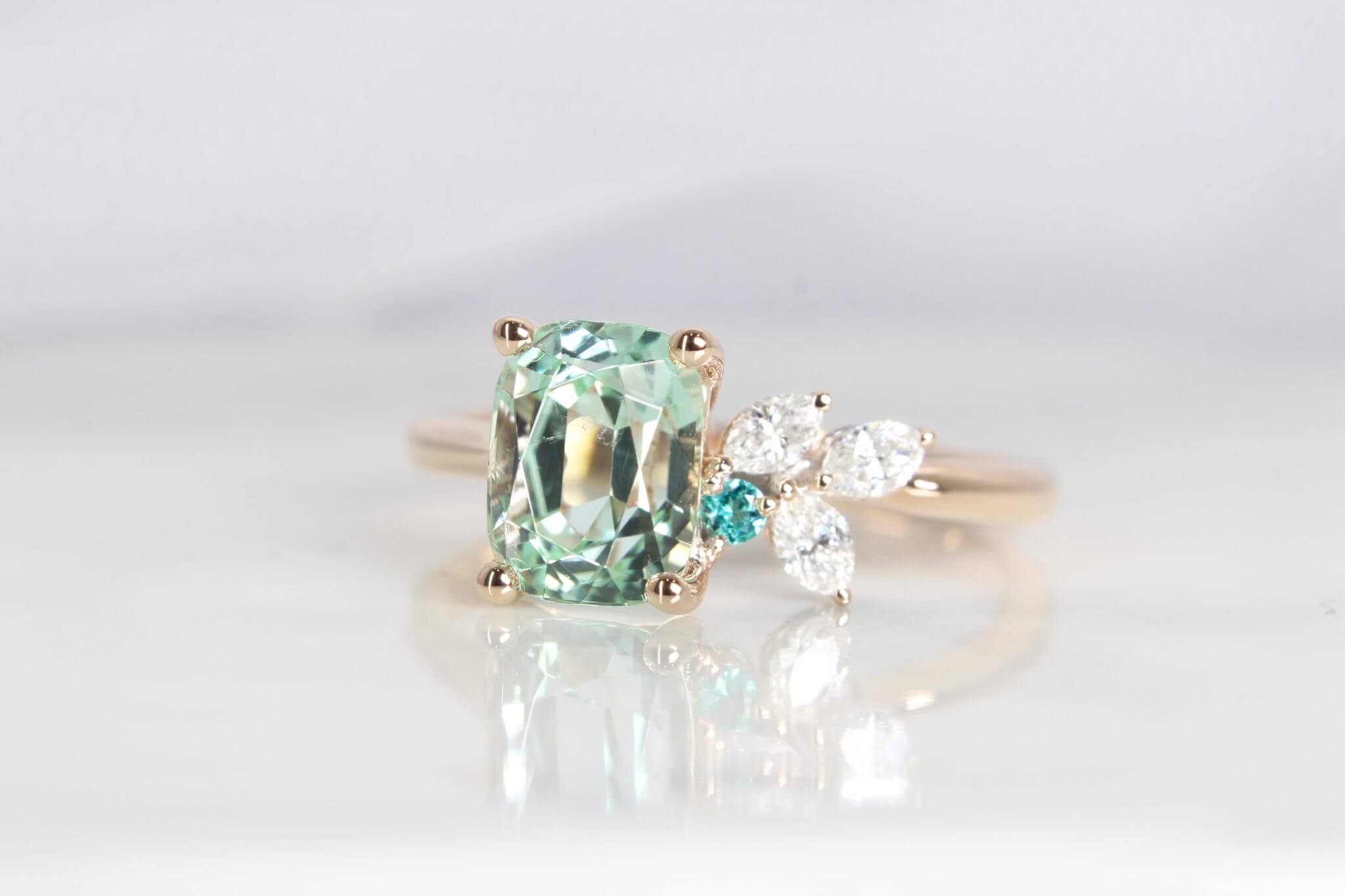 Green Tourmaline
Luxuriously chic and classic, this mint green tourmaline ring was customised for a couple on their anniversary. This customised ring features a timeless central mint tourmaline which brings out a unique brilliance. This unique cluster ring is set with multi marquise diamonds and Brazil Paraiba which is one of the rarest gemstones on the Earth. Paraiba tourmaline is one of the most expensive and sought-after gemstones in the world. Due to its rarity, the price of this gemstone has surprisingly reached a high level since its discovery. These stones have green to blue tones of extraordinary vividness. These colours are unique and one of a kind. These possess a unique glow which is due to the presence of copper.  
Customised Cluster Ring
As Paraiba Tourmaline is rare, it symbolises the importance of lady love to the gentlemen. This unique design has been crafted in rose gold for complementing the overall look and to add warmth to the design. The tourmaline's natural colour is accentuated by the sparkle of three brilliant diamonds. Simply poetic, this lush tourmaline cluster ring makes a perfect accessory to add a touch of floral style to any outfit. This cluster design is truly a vision of colour and an excellent example of brilliant artistry.