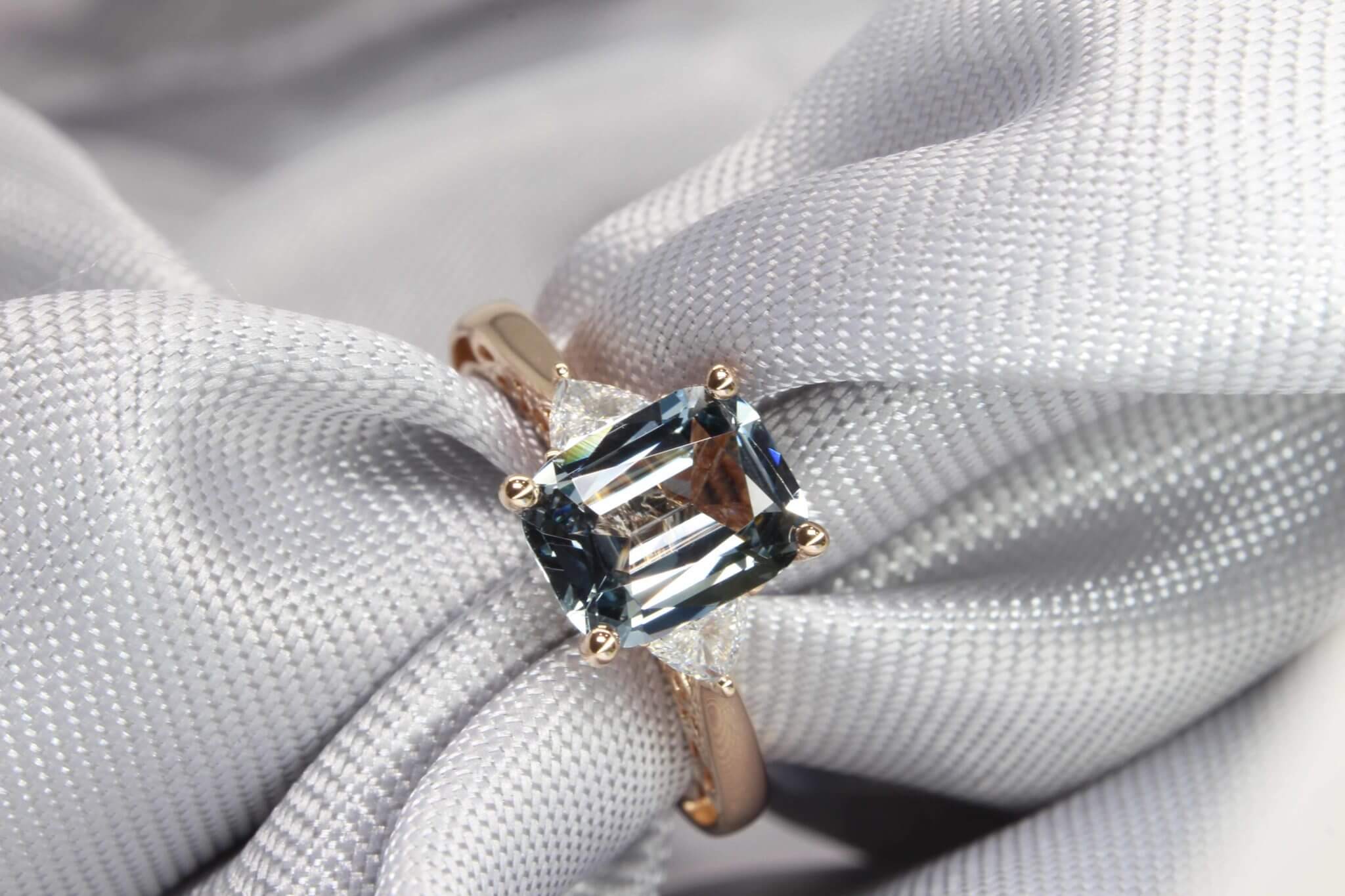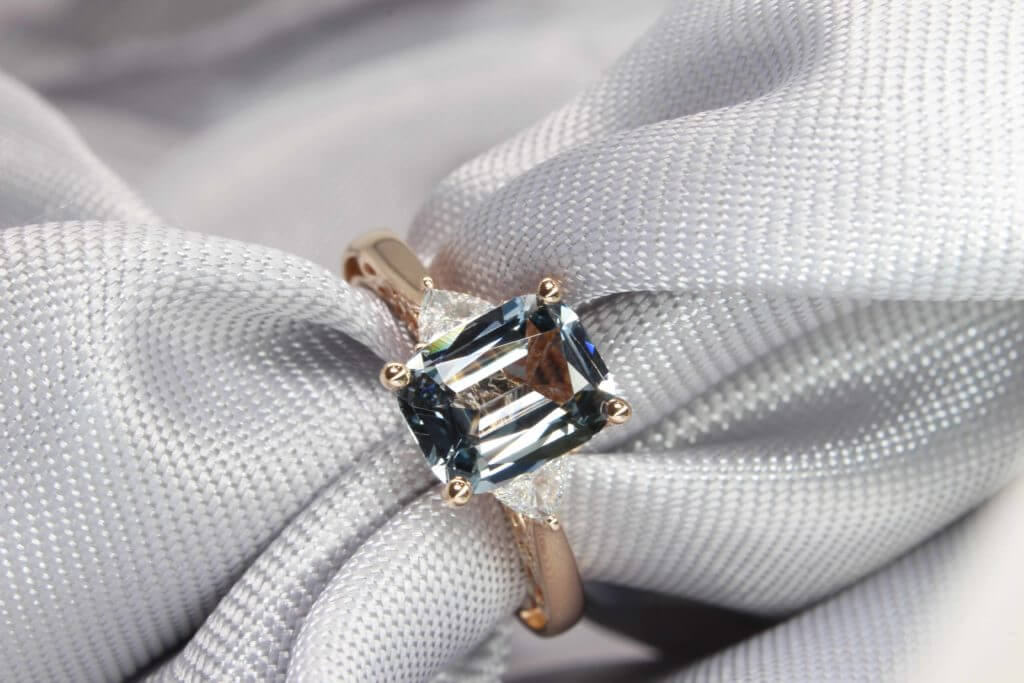 Spinel Gem
Spinel gemstone has developed an unquestionable reputation in recent year and is being claimed as the next big gem in the market today. After suffering an identity crisis for centuries, Spinel is opted by those who are looking for something bigger and different which is no less rare than colourless diamonds. Spinel carries several hues from steely blues and vivid pink to soft pastels. These unique gems are found with sapphires and rubies in Burma (Myanmar) and Sri Lanka, they are found in Vietnam, Tanzania too! This gemstone has a good hardness which renders it suitable for daily wear.
Customised Engagement Ring
This engagement ring features a resplendent spinel and has been customised by a lady for her engagement. This spinel is grey with a slight bluish shade. It was customised to feature a simple yet unique design. When you take a look at it from the top view, you will notice two trilliant cut diamonds, thereby imparting it an elegant look. You can notice the detailing from the side view which is more of art deco look. This renders sophistication to the alluring design. The choice of rose gold as base metal imparts an overall feminine feel and warmth to this design.