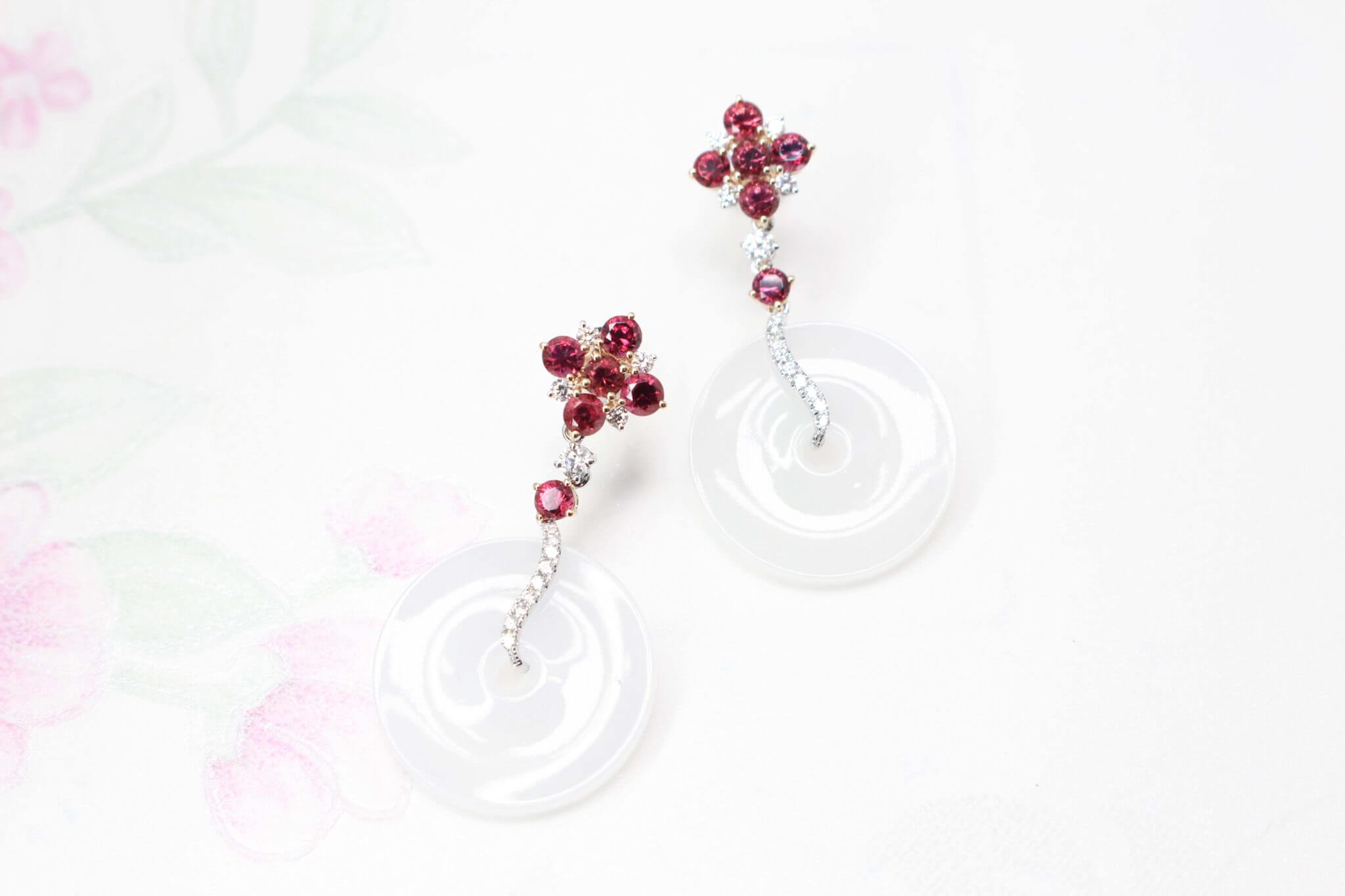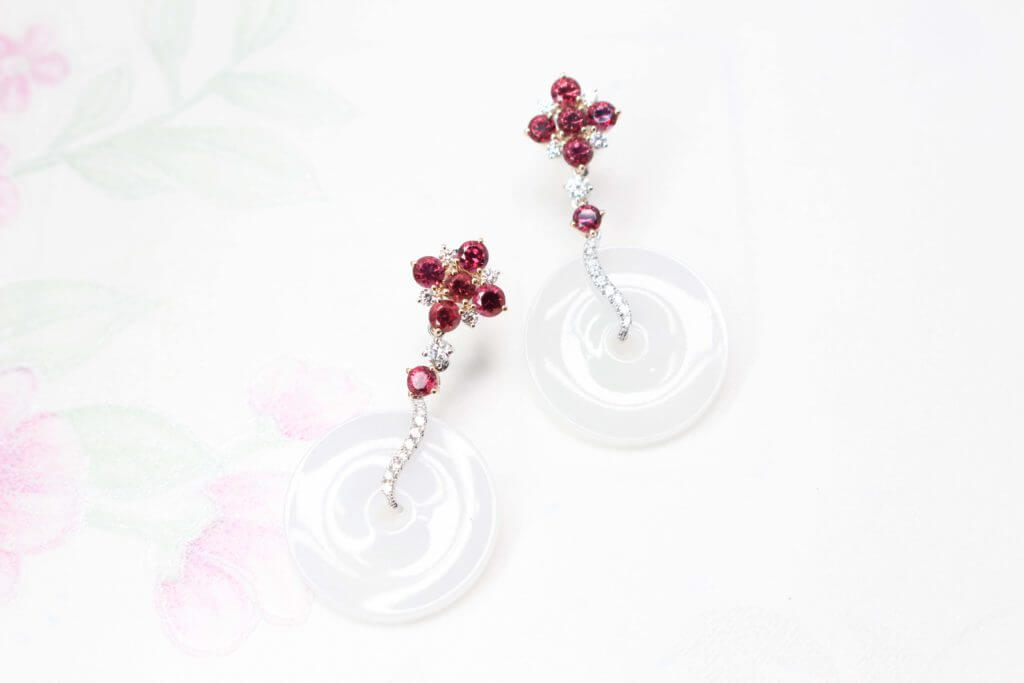 With Chinese New Year just around the corner, everyone are on a hunt to find exquisite jewellery to adorn them during the spring season. Red colour is always a part of the theme and is a favourite in Chinese New Year celebrations. From red angbao to red lanterns, red colour is everywhere to be seen during the festivities. Chinese culture associates red with good fortune, success, good luck, vitality, beauty and happiness.
Spinel Earring
Red is widely used during important events such as weddings and festivals by Chinese. People prefer wearing red outfits and jewellery featuring red gemstones. This red spinel flora cluster earring would make a perfect accessory to spot during this Chinese New Year celebrations. This customised earring resembles a blossom red flower with icy jade dangling to offer an oriental feel. The stunning red spinel is surrounded by sparkling diamonds which renders this design one of a kind and vibrant.
The lustrous colour of the red spinel in this earring is accentuated by dazzling diamonds. Delicate in design, this pair of earring is just the best match for the traditional Chinese wear, Chong San. The rich red hue of this pair of earrings renders it stunning with its amalgamation with diamonds and jade dangles. This glamorous earring dangle is all you need to sport during Chinese New Year festivity this year. You are sure going to attract a lot of attention while flaunting this stunning pair of fine jewellery.