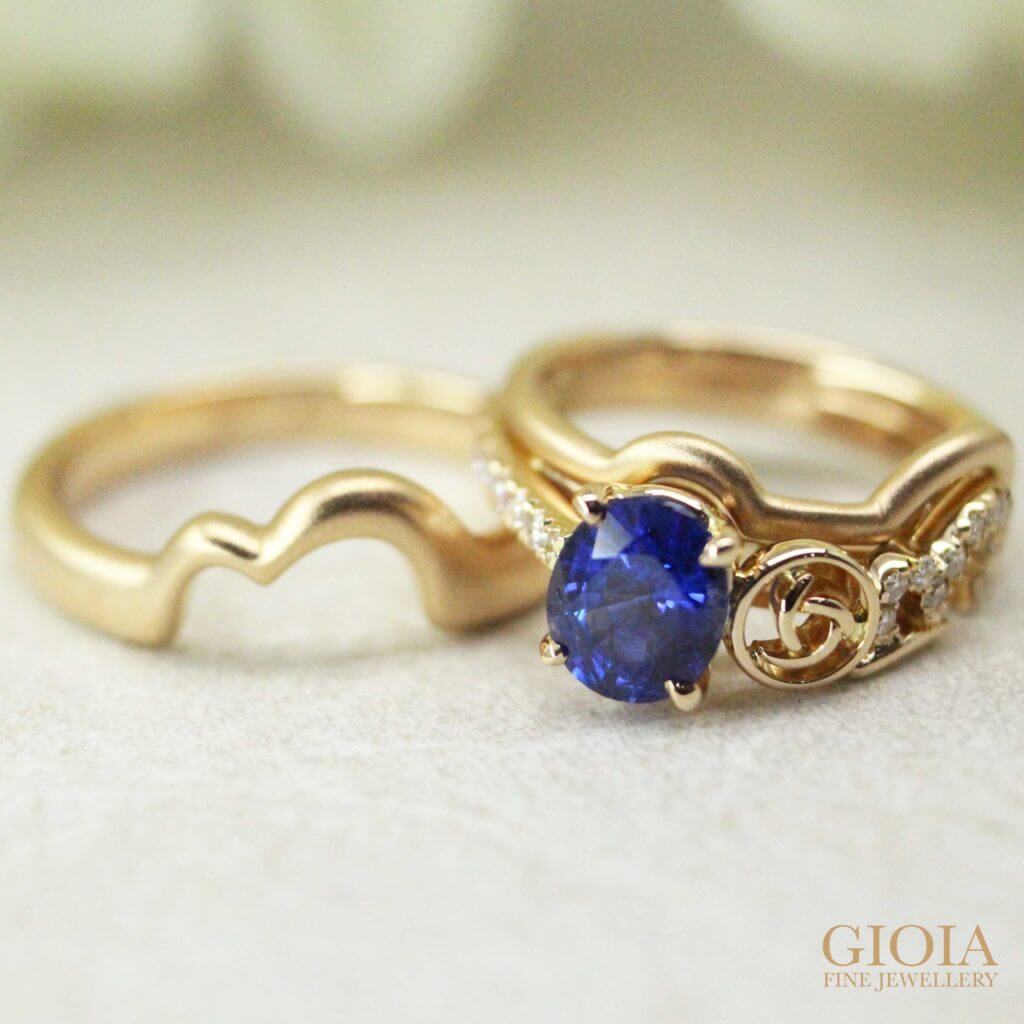 Customised Wedding Rings
This timeless, notable quality design ring was customised at GIOIA with the couple. Accomplished in simplicity by an extraordinary degree of workmanship and artistry, this elegant set of engagement ring attributes a splendid array of design — having their initials incorporated into these wedding rings. The breathtaking bands are sure to evoke high regard from all eyes present in the wedding ceremony.
The design includes the initials 'B' and 'P' carved on the surface of the bands. A halo diamond on the ladies engagement ring elevates the sparkle of the vivid blue sapphire. The four prong setting secured the stone in the most firm grasp. The customised wedding band is composed to stack in the collection as well as wear on a daily basis. The modesty of craftsmanship is evident in the men's ring, heightening its magnificence. Together, the matching men's and the ladies ring make an awe-inspiring couple wedding band.