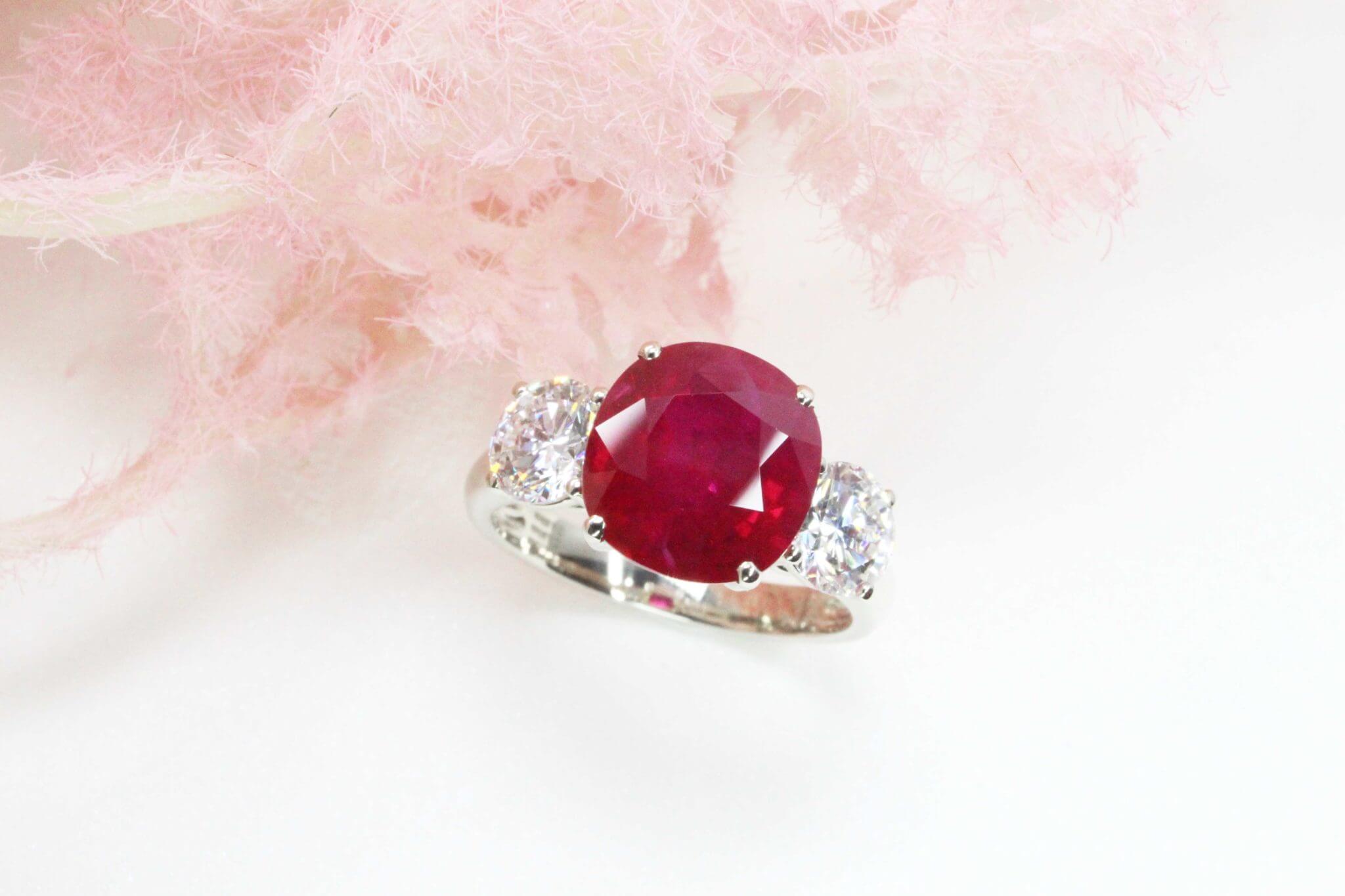 Uniquely stunning, this vivid red ruby is accented brilliantly with two round cut diamonds. This magnificent statement piece exudes a remarkable brilliance. The 4.15ct Burma (mogok) pigeon blood ruby is the show stealer in this design. Deep in the mines of Burma, finest quality of sapphires and rubies can be found. This extraordinary gemstone utilized in designing this magnificent gemstone ring features a trilogy setting with two brilliant diamonds of 0.6 carat each and VVS clarity.
Burma Pigeon Blood Ruby
This customised gemstone ring showcases a lively combination overall. Pigeon's blood is the term used for highly saturated colour as well as natural red fluorescence possible in a ruby gemstone. Burma ruby is extremely rare because of its low supply. It is extremely rare to find because of its alluring colour. It is the rarity of pigeon blood ruby that makes it a rare heirloom gem that can be passed on for generations.
The rich, ardent hue of this pigeon blood ruby shines in the contemporary setting provided in this customised ring design. The beautiful artistry brings out the show stopping grandeur in this ring. Sophistication exudes from every inch of this beautifully crafted ring. This piece will certainly be treasured for years to come.