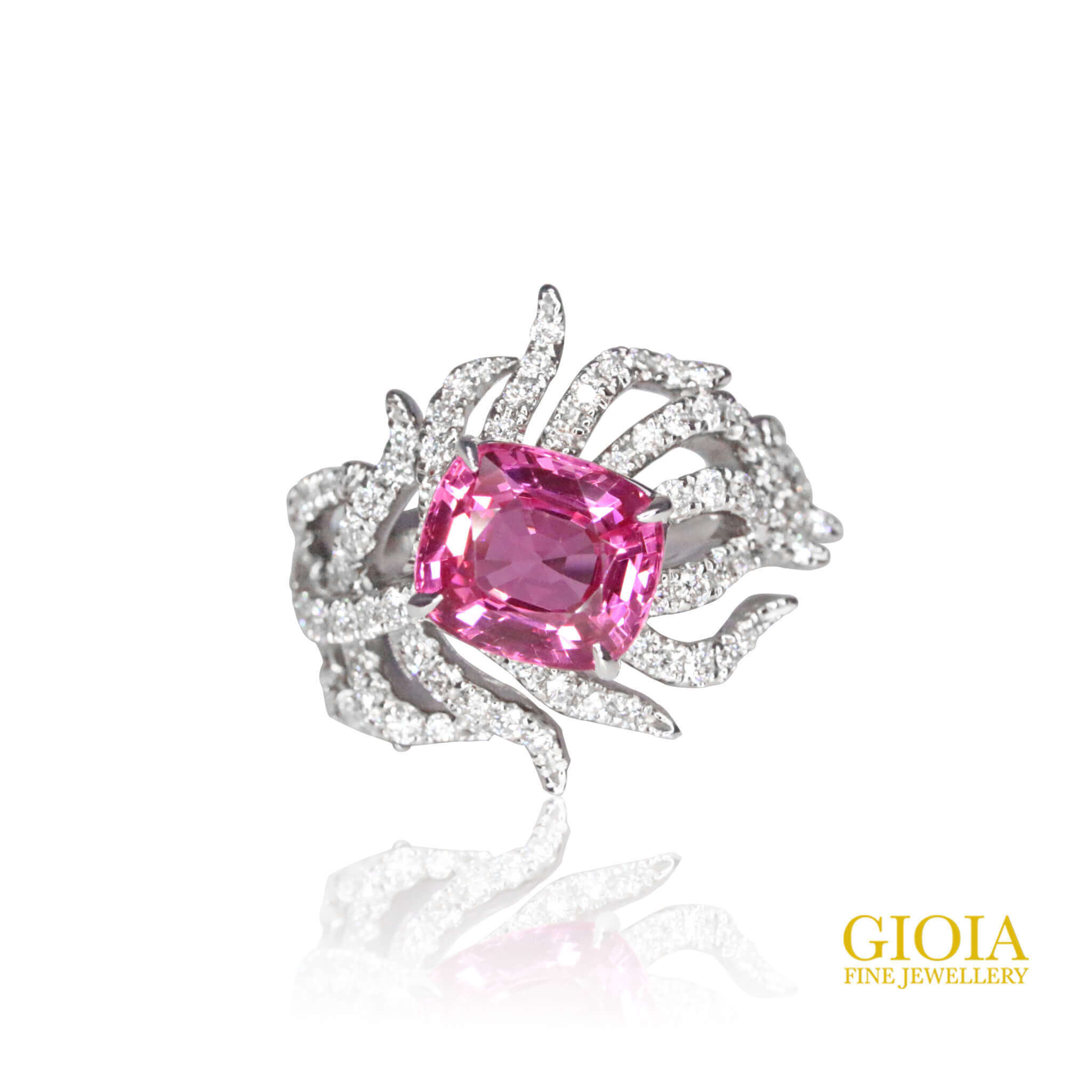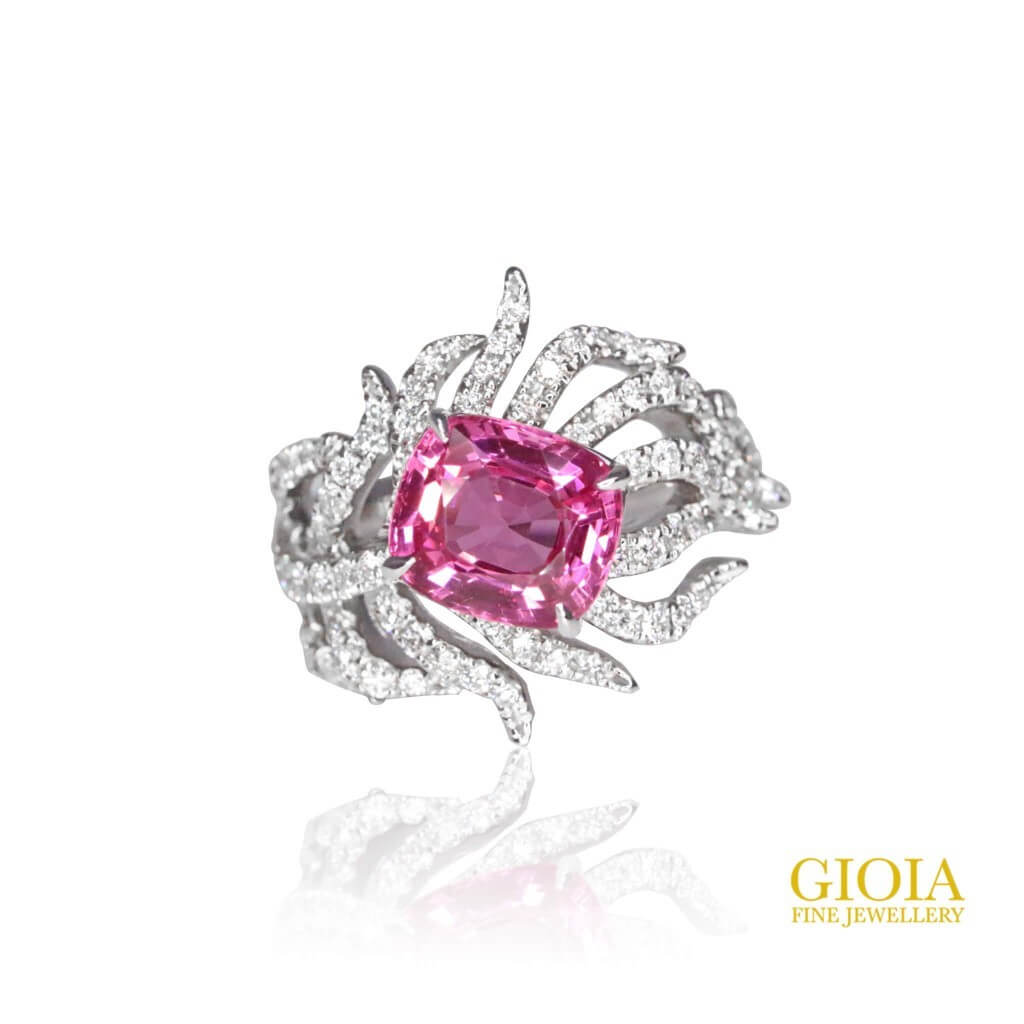 Pink Spinel Feather Ring
Exceptional Jewellery with Exquisite Craftsmanship
Lovely hot pink spinel, perfectly set with brilliant diamond in our signature feather ring. Custom made fine jewellery that mark a significant moment in life.
Sometimes, all you need is a jewellery that catches everyone's attention. A jewellery that speaks for itself.
If you are looking for a customised engagement ring, you would probably look one that is unique and one-of-a-kind.
Latest update on our bespoke and customised design and coloured gemstone in the Highlights.