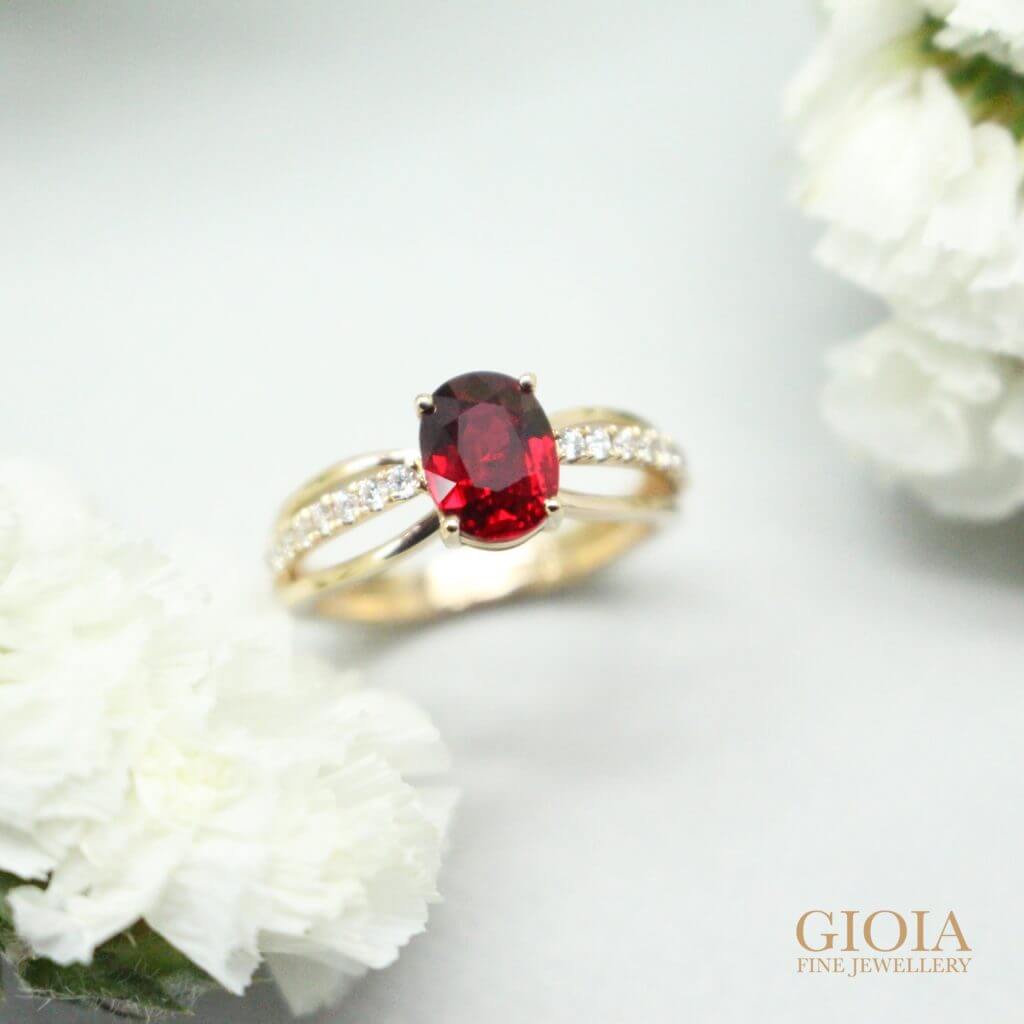 Our warm wishes to both Veronica and Huang Da, Congratulations on engagement! May you both be filled with love, joy, peace and romance.
Love is held in the crux of a engagement ring. The ring symbolises vows of absolute trust and eternal affection. This customised ring offers a promising married life through its exclusive and elite quality gemstone. The unheated "Pigeon Blood" ruby manifests a luminescence, unique and rare. Handcrafted in rose gold, this ring presents a hint of femininity, and blend into the vivid red. A womanly charm is further perceptible by the round brilliant diamonds placed alongside the centre stone. These shimmering diamonds elevate the overall bridal look.
Customised Engagement Ring
The design of this ring is beyond splendour. Having four prongs accommodate the gemstone, the ring has one of the most proficient and secure settings. A micro setting of diamonds displays an excellent craftsmanship. The artistry of this ring lies in an exquisite structure. The vivid oval shaped ruby enhances this structural intricacy. Keenly devoted to heighten the allure, this one of a kind ruby is especially made for your wedding. The engagement ring is sure to make your marriage lasting many lives.