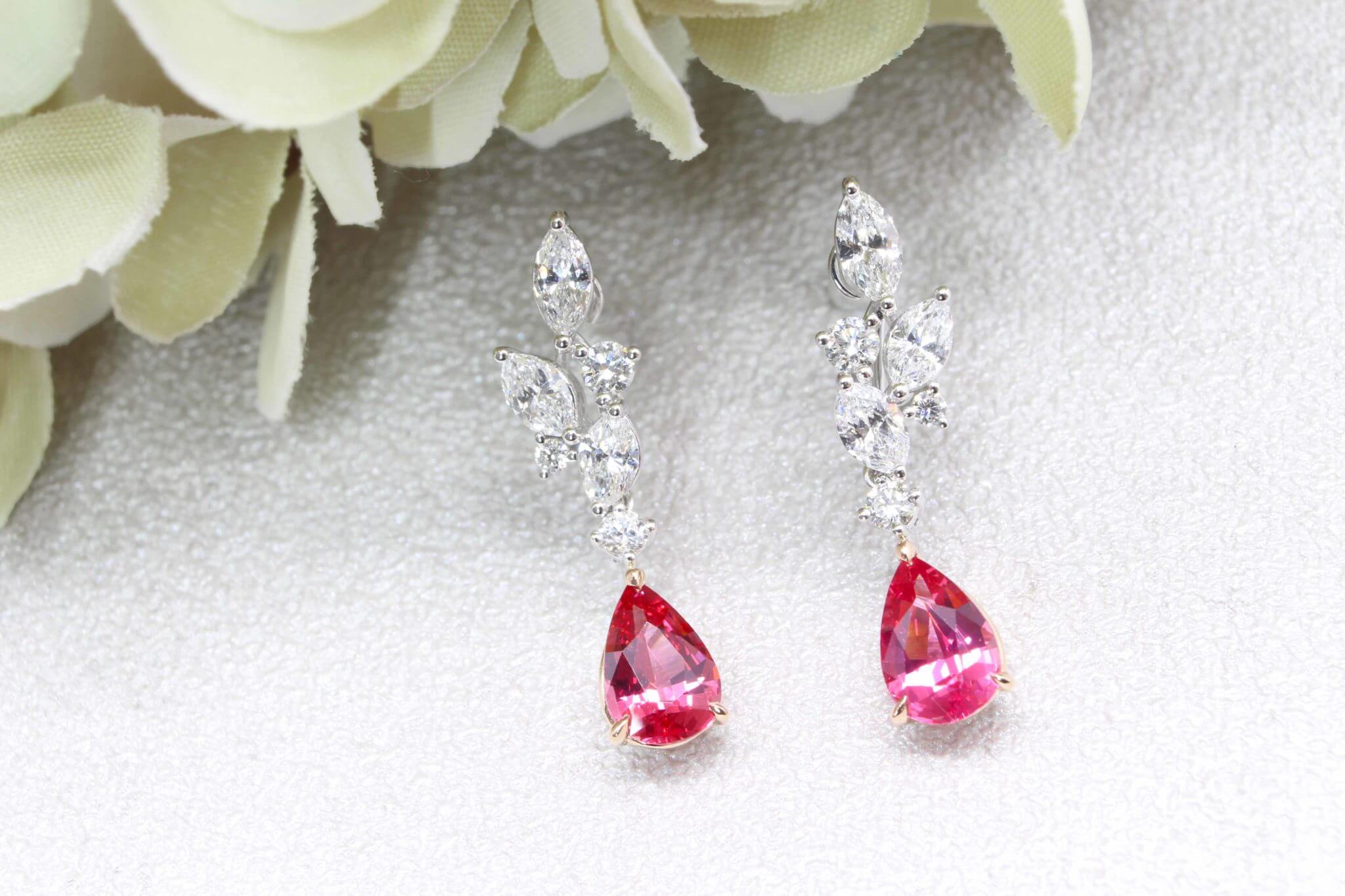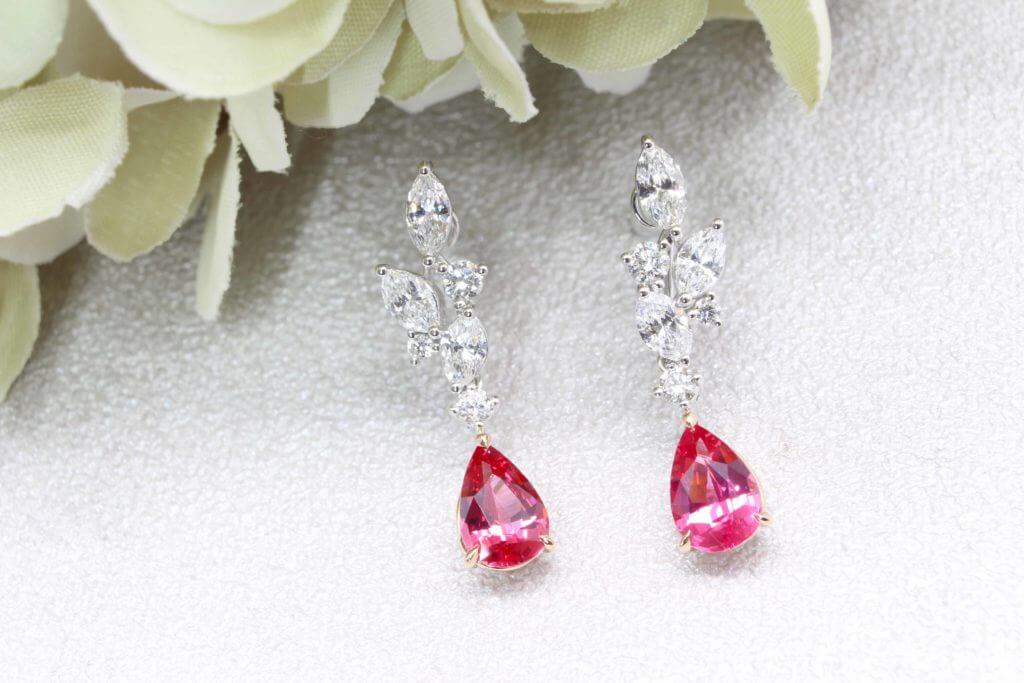 Mahenge Spinel Pink Dangle Earring
A stunning spinel set amidst sparkling diamonds can be a vibrant addition to your jewellery collection. The bold, bright and breathtaking Mahenge gemstone set in this pair of earring are simply stunning. The dramatic drop earrings with natural Mahenge spinel make it a colourful statement. If you are looking for a unique gemstone shade, then it has to be this with its neon vivid pink glow. The pair of spinel used in this design is a familiar rare gemstone to many gem collectors and jewellery lovers. This uniquely vibrant reddish-pink, can only be found in Tanzania(Mahenge). Customised with diamond and marquise renders is absolutely stunning.
Customised Fine Jewellery  
This customised earring design does not fail to make an elegant statement. The design was done such that you can wear this pair of earrings with the spinel intact or swap it with any other drop shape gemstone or pearl. You can wear it without the gemstone as well. This perfectly engineered pair of earrings is for those who have a thing for vintage-inspired designs. These drop earrings, customised from sketch would perfectly fit any ladies wardrobe and a design that last for many years to come.