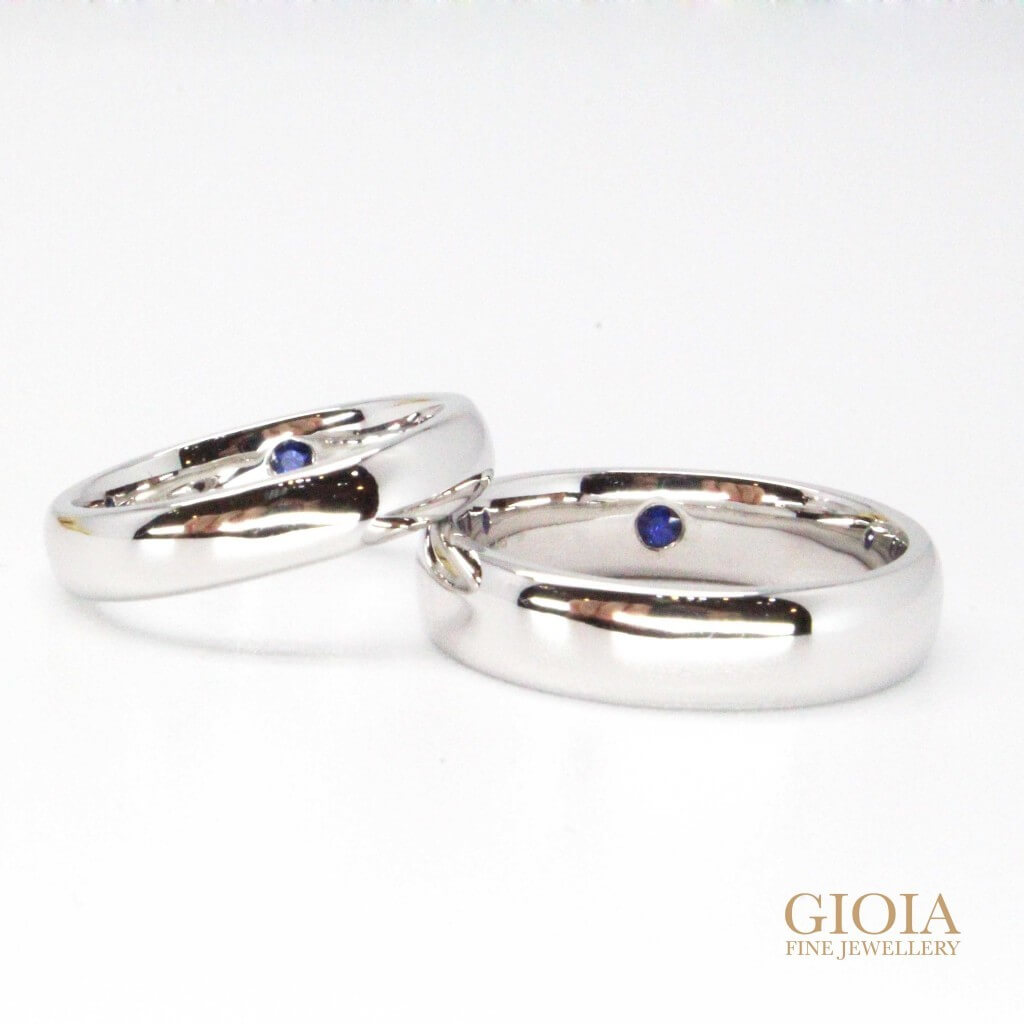 PT950 Platinum Wedding Bands
Handcrafted with one of the world's rarest and precious material. Highest purity of platinum content(PT950), with a ruthenium plating on surface, smooth polishing with comfort fitting. Strong and durable, reflecting devotion and a commitment of everlasting love.
Embedded with Both Love
Custom set with round brilliant blue sapphire, embedded inwards of both wedding bands. Blue sapphire represent both the couple in each other's heart. A pure blue symbolizes inspiration, sincerity, calmness, and psychic power.
Bespoke Jewellery
Be assured that each bespoke design work is handcrafted by our highly skilled master craftsman who is dedicated, and passionate to the creation of the beautiful piece of fine jewellery created. From wedding bands to platinum proposal ring, created in a close collaboration between us and our clients. With the creativity and experiences we possess, almost everything you wish for can be made possible, with no compromise on the quality delivered.
Every design is truly unique and one-of-a-kind. In GIOIA Fine Jewellery, it is not just a purchase of jewellery, we believe that the jewellery should personalised and couture to your style. More of our latest update in the Highlights.