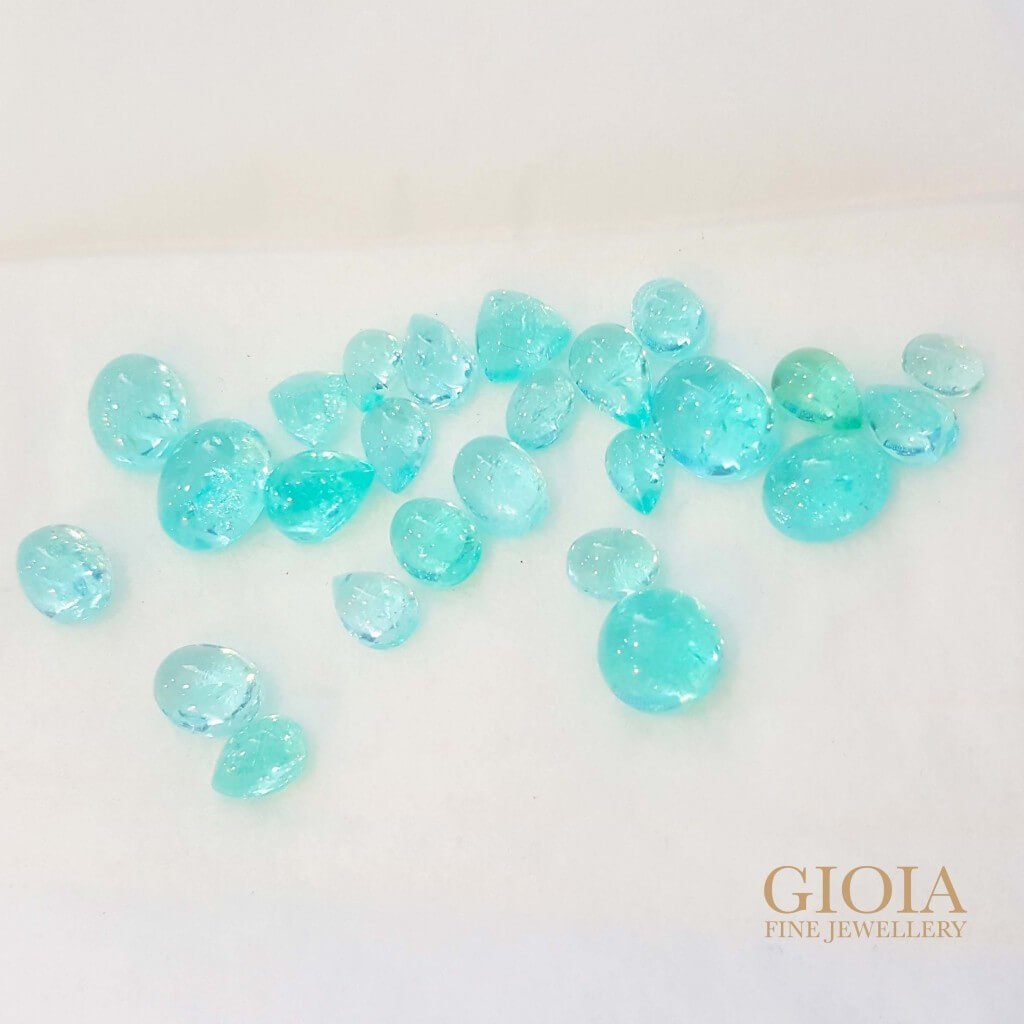 Neon stunning glowing Paraiba Tourmaline
They look as attractive in the cabochon shape, with extraordinary blue and green hue.
Cabochon Paraiba Tourmaline, make beautiful drop earrings and one-of-a-kind cabochon cocktail rings, to luxury necklace and bangle. Each bespoke collection, feature the strong glowing of Paraiba Tourmaline.
Cabochon Shape
One of the most common cutting technique, basically shaped and polished. Rounded and convex with domed shape. In the world of coloured gemstone, certain stones like moonstone, opal and onyx, are usually in such shape. Unique properties in the gemstone like Sapphire, are known as the star sapphire.
Cabochon cut, usually relate to included clarity or lower transparency. Instead of faceted, gemstones are shaped and polished to attractive cabochons. As compare to faceted, they are of more affordable price in larger carat size.
Bespoke Jewellery
First of foremost, we source for the top quality gemstones around the world. Just like our paraiba tourmaline, we source directly from rough to cut and polished. Providing you the best value and quality paraiba.
Your satisfaction, our priority 
We do not stop after confirmation of the gemstones and design, we follow through every detailing process to collection of your custom made jewellery. It is our obligation, in making sure every of our client is satisfied with their jewellery. In GIOIA Fine Jewellery, we are always are call away for all other enquiries.