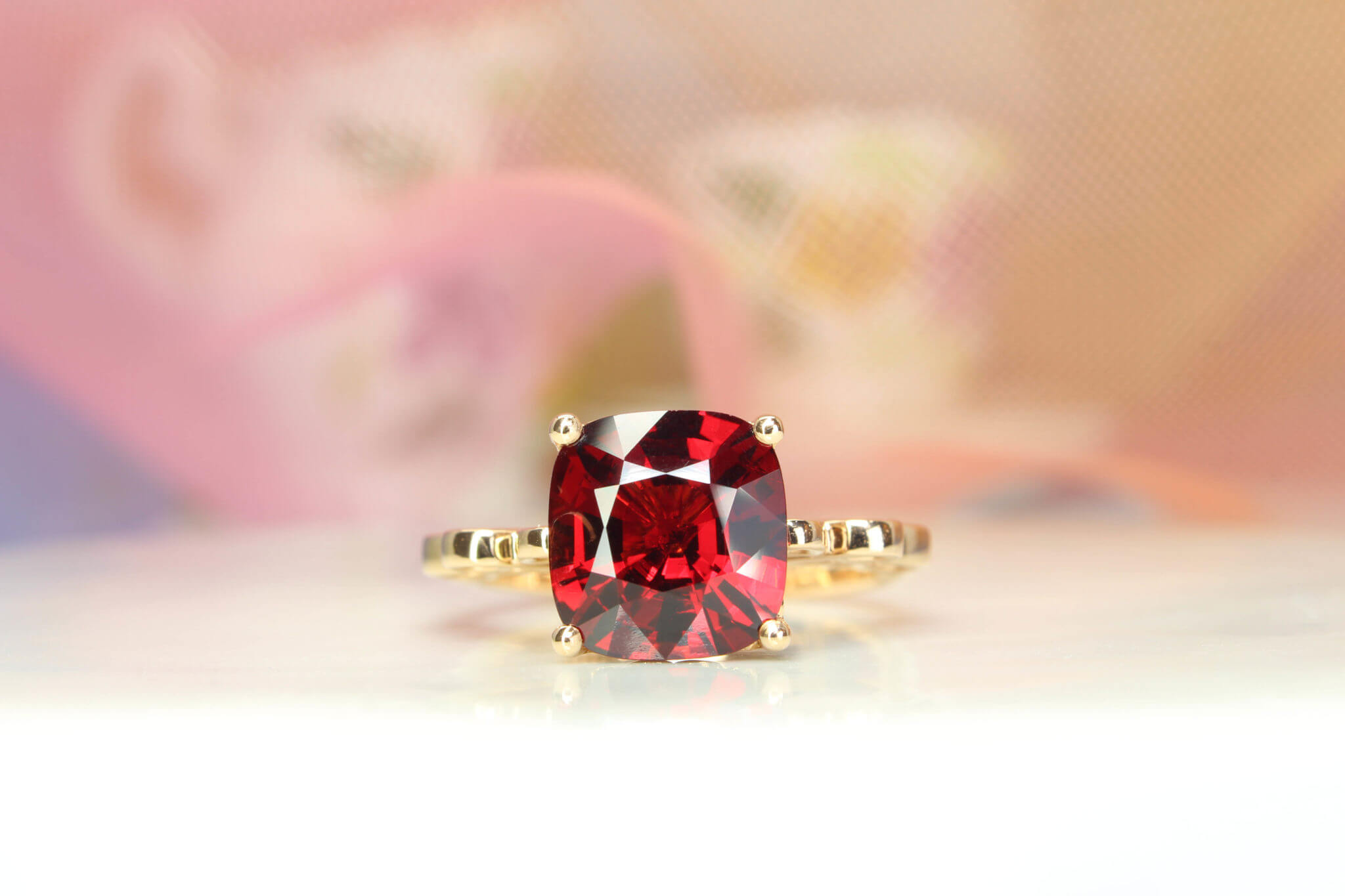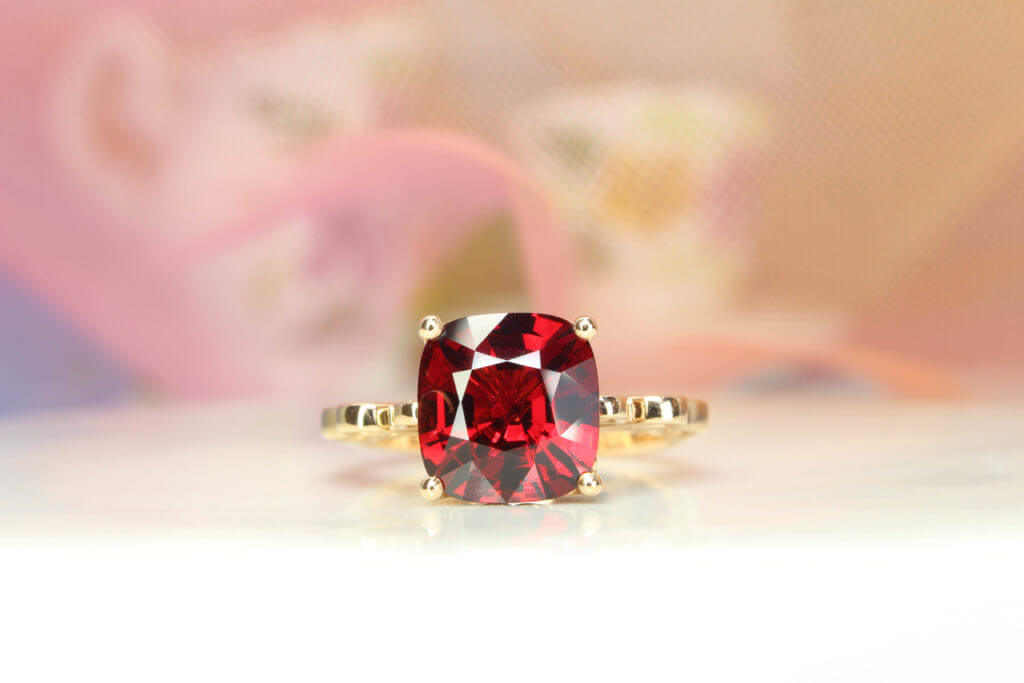 Cinderella Carriage Ring Fairytale Inspiration Design
Every girl secretly dreams of a fairy tale love story that she can cherish all her life. This cinderella carriage ring breathes life into all your aspirations and hopes of your dreamy tale. This customised ring has been designed to resemble the popular pumpkin coach in the Cinderella story with all the enchantment, magic, and romance. We have created this luxurious and refined design to serve as a memento of a romantic tale for a couple.    
Spinel Gemstone
This delicate modern design features a vibrant Burmese Red Spinel that is gorgeous and fascinating in colour. The vivid colour of the gemstone strikingly resembles a ruby gemstone. It possesses a unique sparkle just like a diamond with a singular reflective index. This is the reason why red spinel is one of the most sought-after gemstone shades. Its close resemblance to ruby and its association with luxury has made it immensely popular. Red spinel is much more affordable when compared to unheated, untreated pigeon blood ruby.
However, there are certain unique shades of spinel that are quite expensive like the one featured in this design. Teal, blue, and vivid red colours are one of the rare shades in spinel gem. Many enquiries for spinel on an engagement ring and even for unique wedding bands
Cinderella Carriage
This cinderella carriage design is a classic example of timeless artistry. The delicate design of the pumpkin coach features a majestic red spinel. Accompanying with round brilliance diamond elegantly completes this modern design with a fairy tale story. On the first look from the top the ring showcases the vivid red spinel. On the side of the ring, we can see a statement jewellery with a cinderella carriage ring.