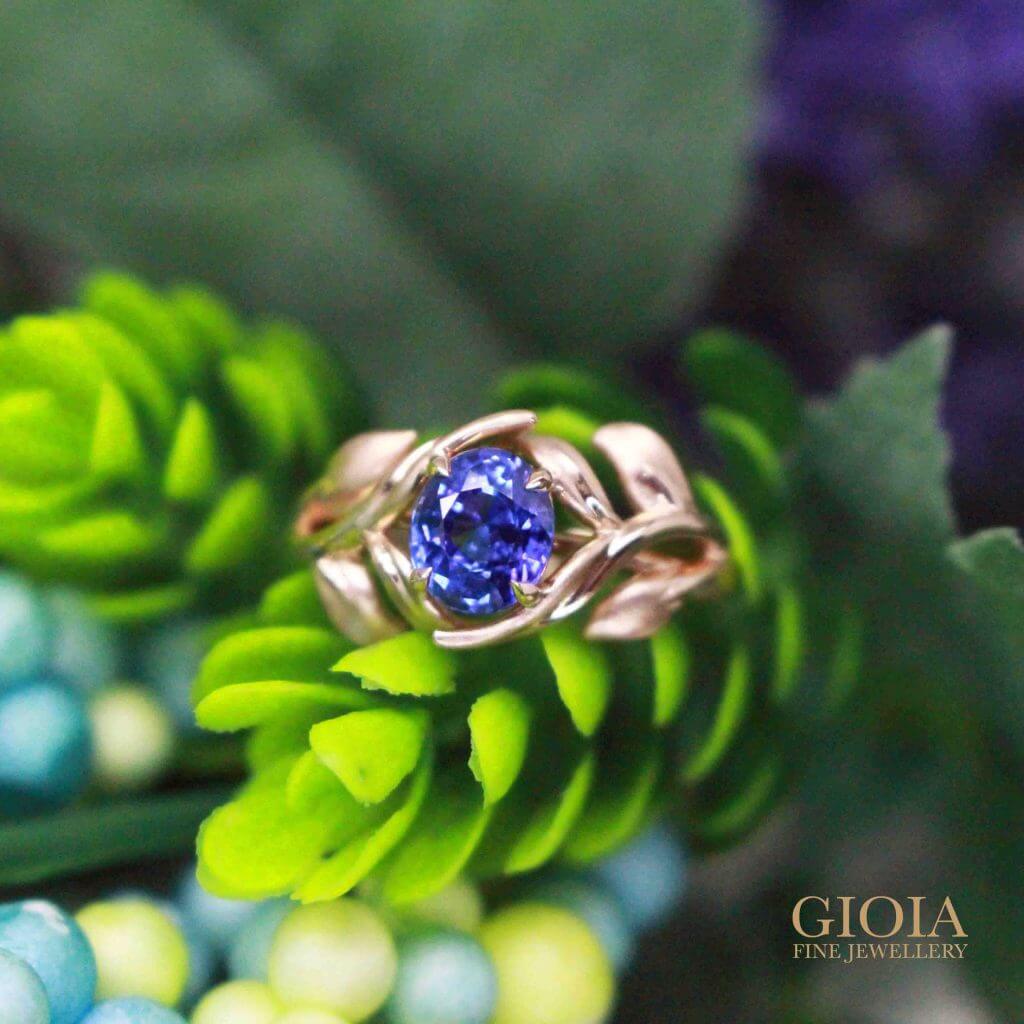 Every love story is unique, get on one knee with a romantic design that is not available elsewhere. Pop the question to her with a personalised engagement ring, designed from sketch. Entice her with a blue sapphire, custom made in 18k (750) rose gold leaf design.
The exquisite design in the proposal ring, reflect your endless effort that touches her heart. The finest blue sapphire custom set in the ring, enhance its uniqueness that shows your love. The leaf design in rose gold, represent the merging of two hearts for a life that makes the ring an emotional significance. Non traditional proposal ring, without diamond can be as attractive.
Custom made an engagement ring, that make her feel special. Start the journey of togetherness as the sweet memory will fuel more cherished moments in the future. Share with us your ideas, and leave it to us to craft the perfect engagement ring that last a lifetime.