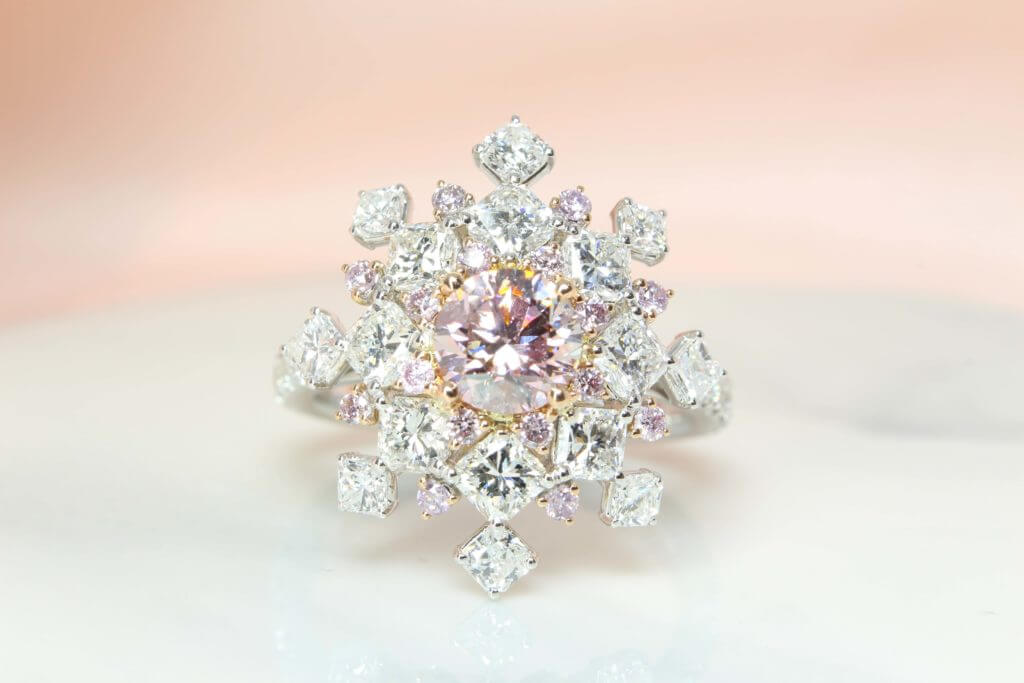 If there is anything far beyond rare, then it has to be the salmon-coloured/pure bubble gum pink diamond featured in this design. Curiosity about pink diamonds rose when Ben Affleck presented a 6.1-carat diamond to Jennifer Lopez. The Pink Legacy gemstone sold for a record-breaking $50 million and was renamed Winston Pink Legacy. The world's affluent collectors and the emissaries gathered to bid on the most anticipated cotton-candy coloured diamond popularly referred to as Pink Legacy. The stone's impressive legacy is what attracts gemstone collectors to it. The stone was once owned by Oppenheimer's popularly referred to as the first family of diamonds. Ten years down the lane the stone would be worth $100 million. Richly hued red diamonds are equally mysterious as pink gemstones. But the pink ones are even rarer.
Fine Jewelry – Pink Diamond
This pink diamond set is a classic example of love and romance. The manner in which the pink gem has been set in this ring makes it a luxury and grand piece of fine jewelry to add to your collection. This eye-catching ring featuring a pink-hued diamond surrounded with sparkling diamonds is a fantastic expression of feminine chick. Set regally in a unique and stunning setting, this ring is a serious scene stealer.
Truly exquisite in design, quality and colour, this stunning ring has a vibrant center stone enhanced by brilliant diamonds all around.