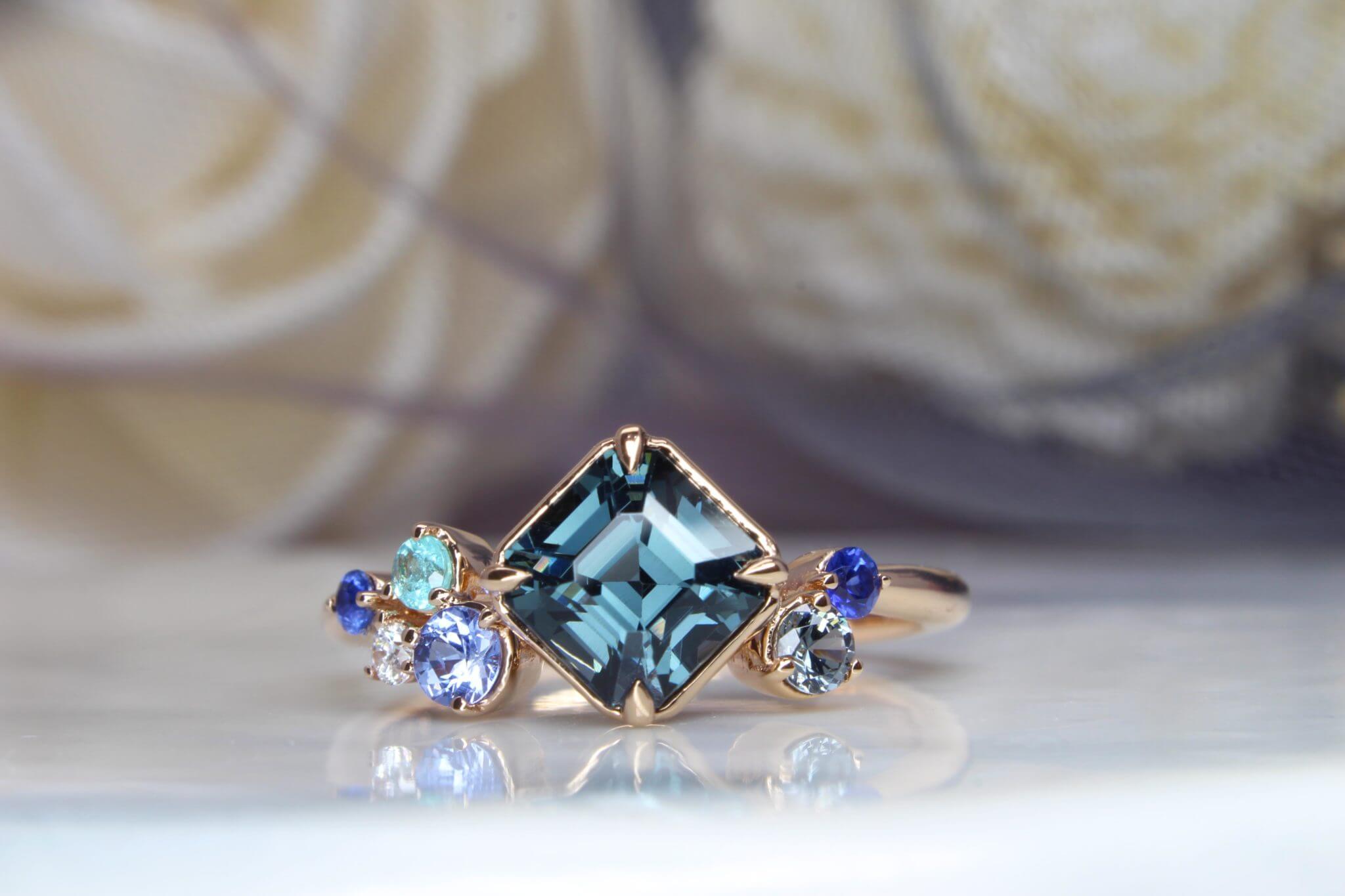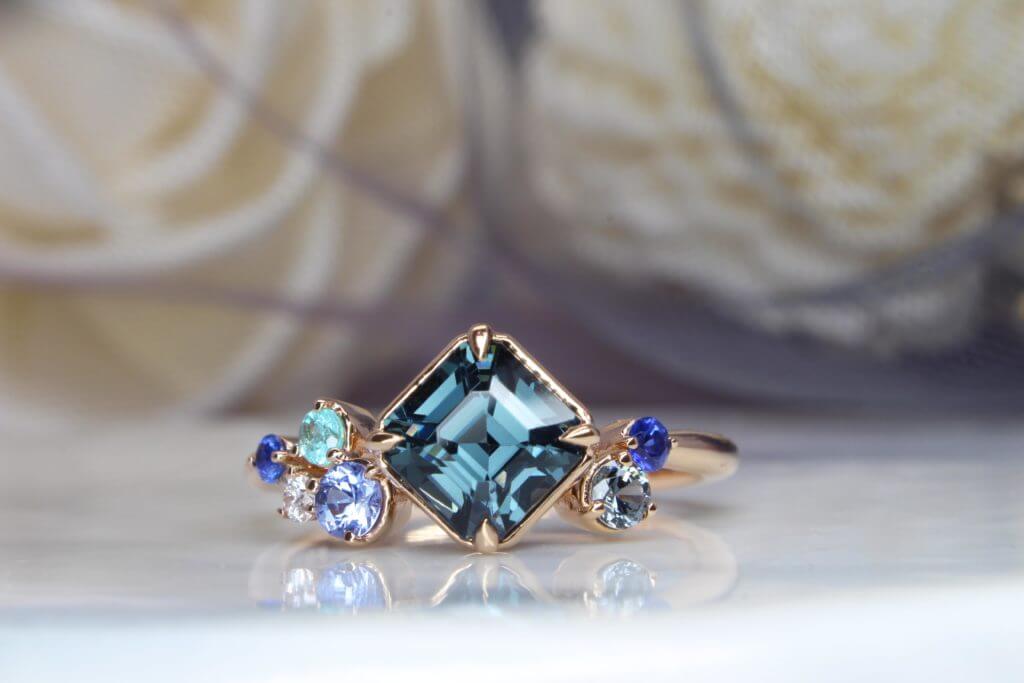 Unique Cluster Engagement Ring with Multi-coloured Gemstones
Not everybody opts for solitaire or halo pave diamond rings as their engagement ring these days. The urge to go for unique designs and stand out has triggered a trend. Instead of a classic ready-made off the shelve piece, there are numerous different variations of engagement rings customised these days. At GIOIA Fine Jewellery, we breathe life into the imagination of our customers to design a cluster engagement ring that speaks of their journey with their loved ones.
Customised Jewellery Design
If your darling is not the one who would settle for a plain design or is fond of the classic solitaire diamond ring. After selecting your desired gemstone, you can ask us to design a unique customised ring apt for her personality. The accompanying cluster gemstone can be both your birthstone that adds a touch of personalised to the ring.
Customised Engagement Ring
This gorgeous cluster engagement ring was customised for a lady who has a taste for everything fine and unique. This alluring ring has a bluish teal spinel and was set in a bezel claw design. The regular classic bezel setting has a potential risk of damaging the central gem during the process of setting and removal. The bezel claws used in this design exude a modern, clean look and have the least impact on the gemstone.
This uniquely crafted cluster engagement ring has an array of coloured gemstones. It has all the modern stones that a woman secretly dreams of owing these days: Brazil Paraiba tourmalines, Blue Sapphires and Diamonds. The amalgamation of these exquisite gemstones imparts an overall balance to the unique design. A truly customised engagement ring, the epitome of modern fine luxury look that every bride dreams of flaunting.