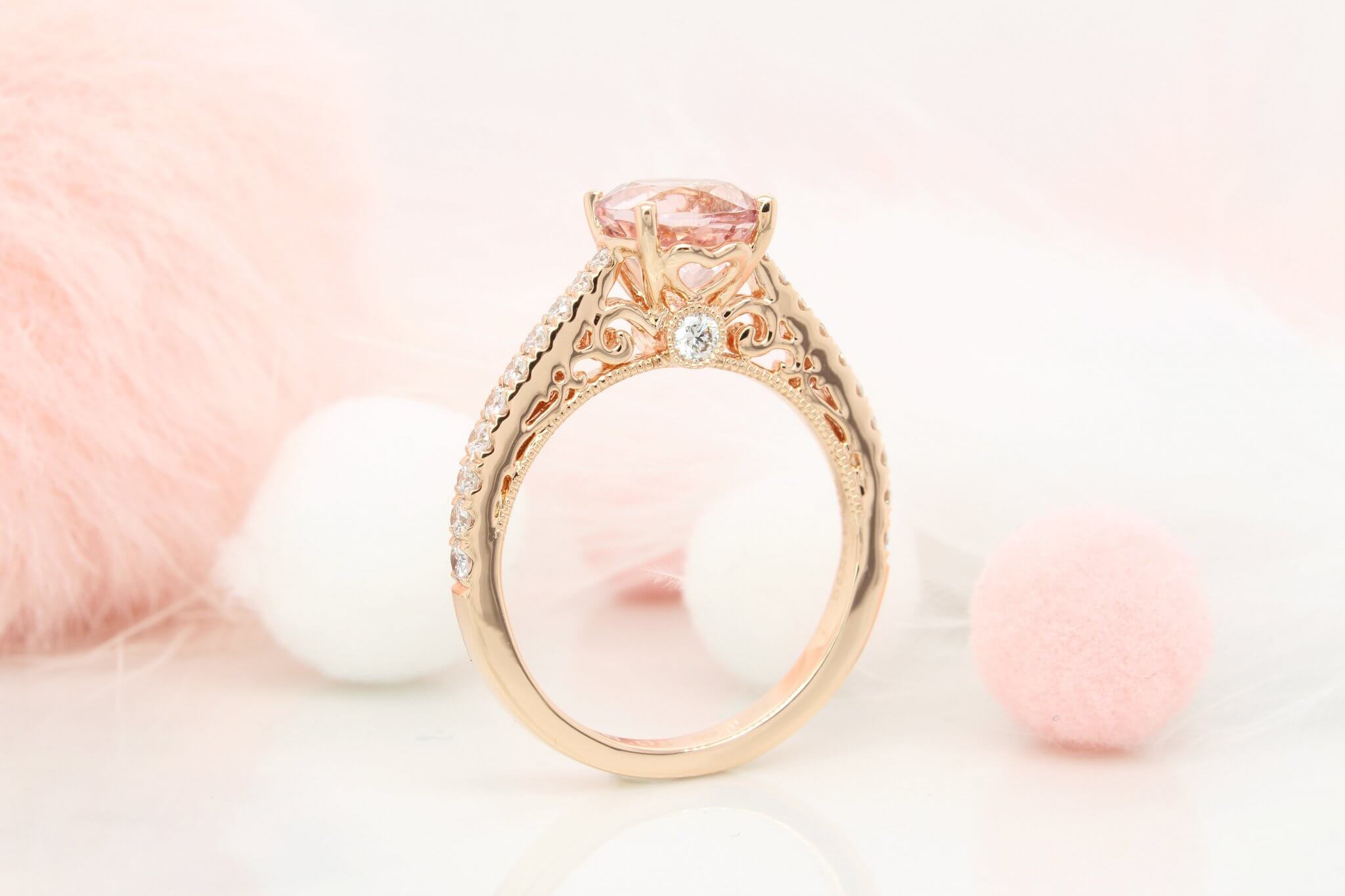 Milgrain Filigree Art-Deco inspired design
First look at this morganite ring, it has round brilliance micro-pave diamond on its sides. A timeless and elegant design engagement ring. On the side, there are intricate milgrain art-deco works that make this ring a modern aesthetic with antique statement jewellery.
We customised this morganite ring in rose gold to impart an overall vintage look to this design. Polished to a bright shine, you will love the look that we have given to the overall ring. We have set both sides of the bands with round brilliance diamonds, and fine heartshaped crawls securing the round morganite firmly from the top view. Viewing this vintage ring from the side, you will notice a round brilliant diamond, skillfully set in the centre of the heart shape just below the gem. Bold and beguiling, this vintage ring is certainly going to captivate the heart of the lady and onlookers with the meticulously designed art deco and milgrain detailing.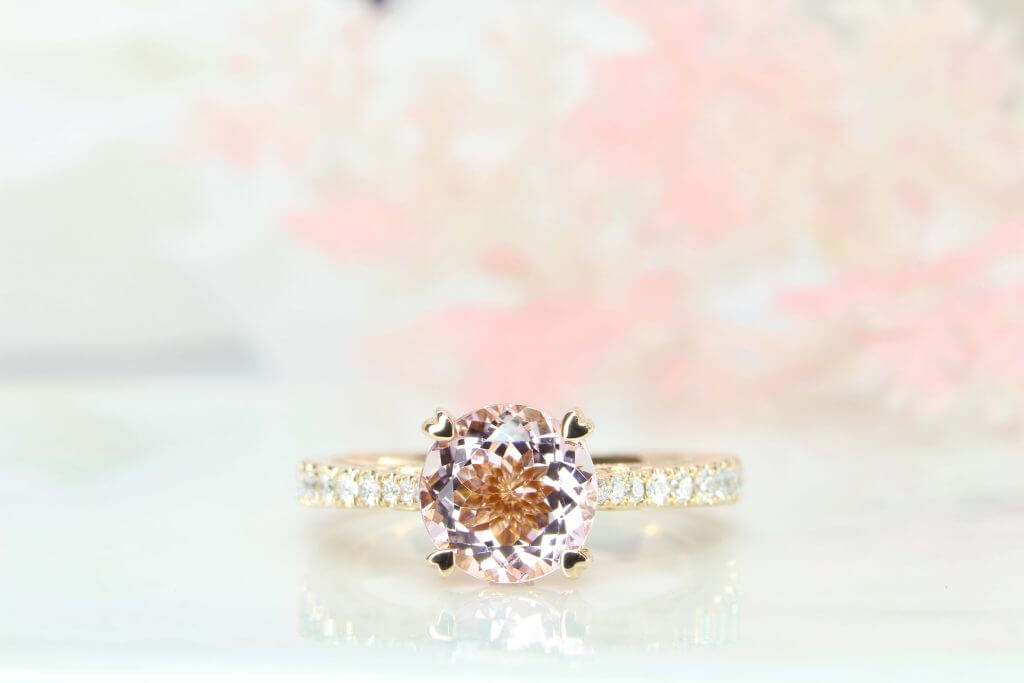 Morganite Gem
Morganite is a pink to orange-pink gemstone belonging to the beryl family. It is similar to emerald and aquamarine gemstones. Morganite pockets are found in abundance in Brazil, Mozambique and Madagascar. In recent years, Morganite has turned into a sought after gemstone especially in wedding engagement rings. If you are looking for something unique but not too far from a colourless diamond, then Morganite would be the best choice for you. If you are not fond of vivid red pigeon blood ruby or an intense blue sapphire gemstone, then the light pastel shade of Morganite would certainly appeal to you.
If we look into geological terms, coloured gemstones like Morganite are rare than diamonds. These gemstones possess durability, brilliance, lustre and good hardness which make them suitable for daily wear. You should spend some time selecting the gemstone as you would naturally do by looking into the symmetry, polish and cut in a diamond. This will help you pick a gemstone that exudes a brilliant shine.