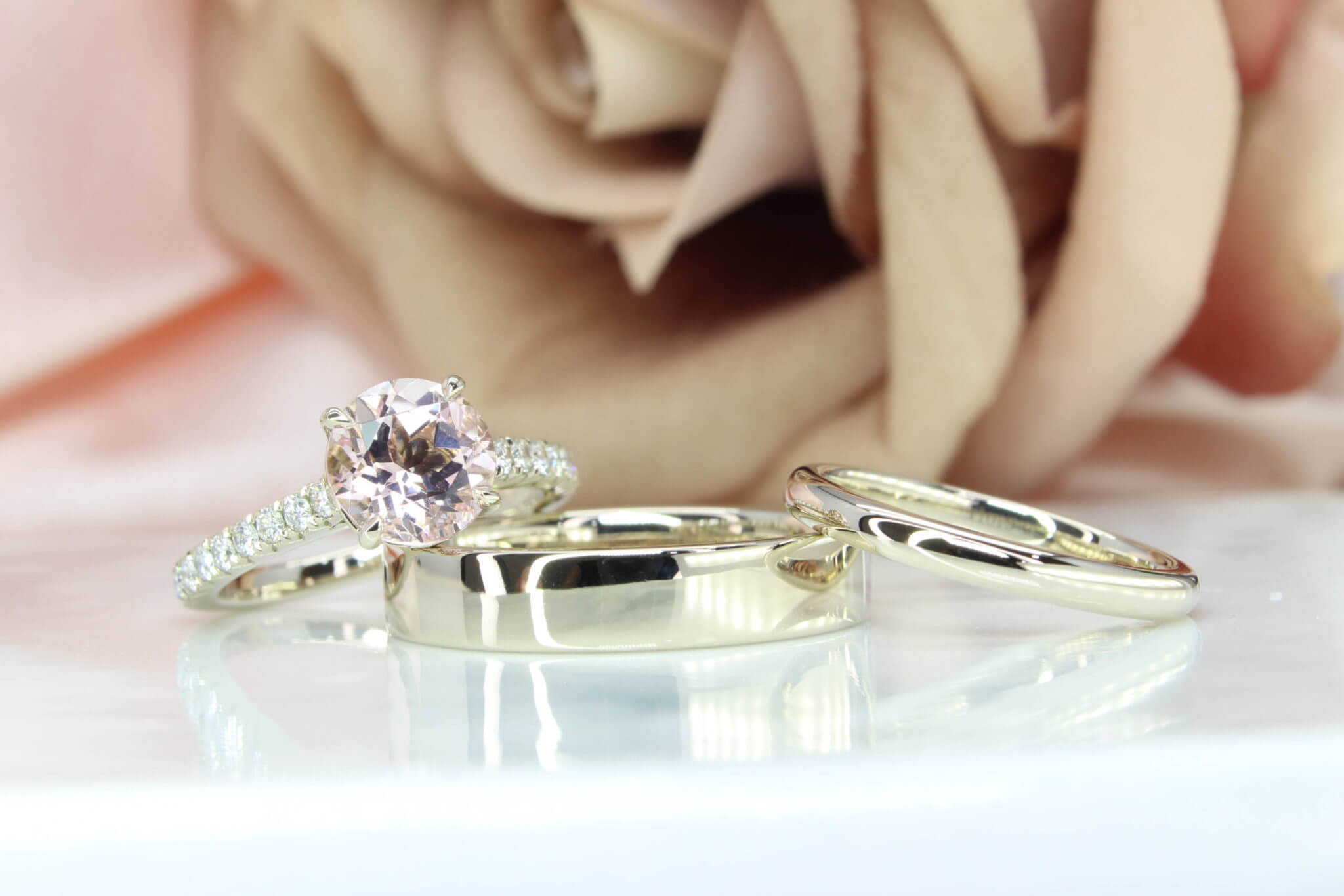 Morganite Wedding Ring
The morganite ring for the bride is perfectly coordinated with wedding band sets designed in white gold. The wedding bands are beautifully designed and polished. This wedding ring set serves as a remarkable reminder of the love between the couple. This wedding set is a sparkling symbol of a marriage commitment. Each time the couple will glance at their polished bands, their thoughts will turn towards each other. This exquisitely crafted wedding rings in natural white gold will certainly remind each other of the unforgettable moments of their life.
Customised Wedding Bands
A wedding is a remarkable event in one's life and it marks the union of two souls. Such a memorable event should be accompanied by a unique wedding ring set that tells a tale of your journey together. This wedding rings has been customised in the presence of the couple who chose to customise the design in natural white gold. The shade of gold is quite unusual just like their unique story. People usually opt for white gold or rose gold while customising their wedding rings. However, the natural white gold in the 750 18k that exudes a smoothing look overall. The ring designed for the bride is simply radiant featuring a glamorous gemstone that will allow you to stand out in many ways.  It features a brilliant-cut and polished Morganite with defining facets. The dazzling design accented with diamonds on the sides is quite captivating. The rare shade of the gemstone imparts a luxurious look to the ring designed for the lady. This design is certain to be cherished.