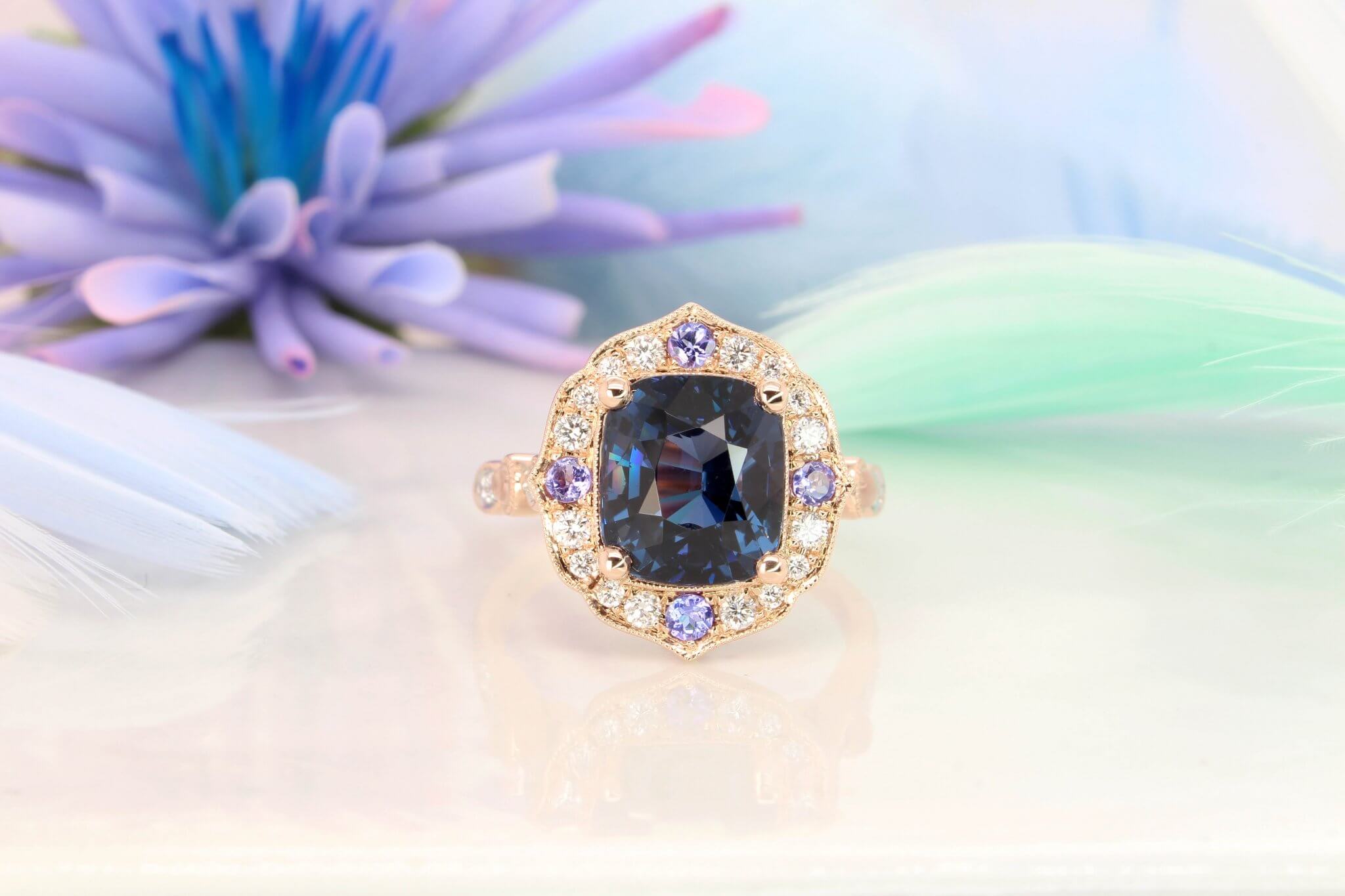 Blue Spinel Ring
Designed with Family Birthstone Ring Tsavorite, Emerald, Moonstone
If you are looking for a signature statement ring that look stunning for your loved one and family. This bespoke spinel birthstone ring is sure to add a sparkle to your family. Featuring a spectacular hue in a rare violet and blue combination, the vivid saturation of the spinel gem. Offers a mysterious façade to this elegant piece of heirloom fine jewelry.
Spinel is true to its characteristic, refracting in shades of ruby and sapphire while holding on to its unique identity. It's an ideal addition to your fine jewelry collection, perfect for any occasion. Beyond alluring spectrum, the cushion shaped blue spinel is surrounded by a brilliance diamonds. At the same time tanzanite mounts arranged with milgrain detailed on its edges. Unlike typical design, this non-traditional halo design is exceptional and give a touch of vintage style in this modern world.
The cathedral frame flaunting an intricate filigree work engraved on it exhibits eternal grace. Accompanied with skilfully set round bezel moonstone between the round diamonds in marquises shape. This family birthstone ring not only shine from the top of the ring, it has many fine details and intricate design all over. While the fascinating colour play of the different birthstones establish a deep aural connection.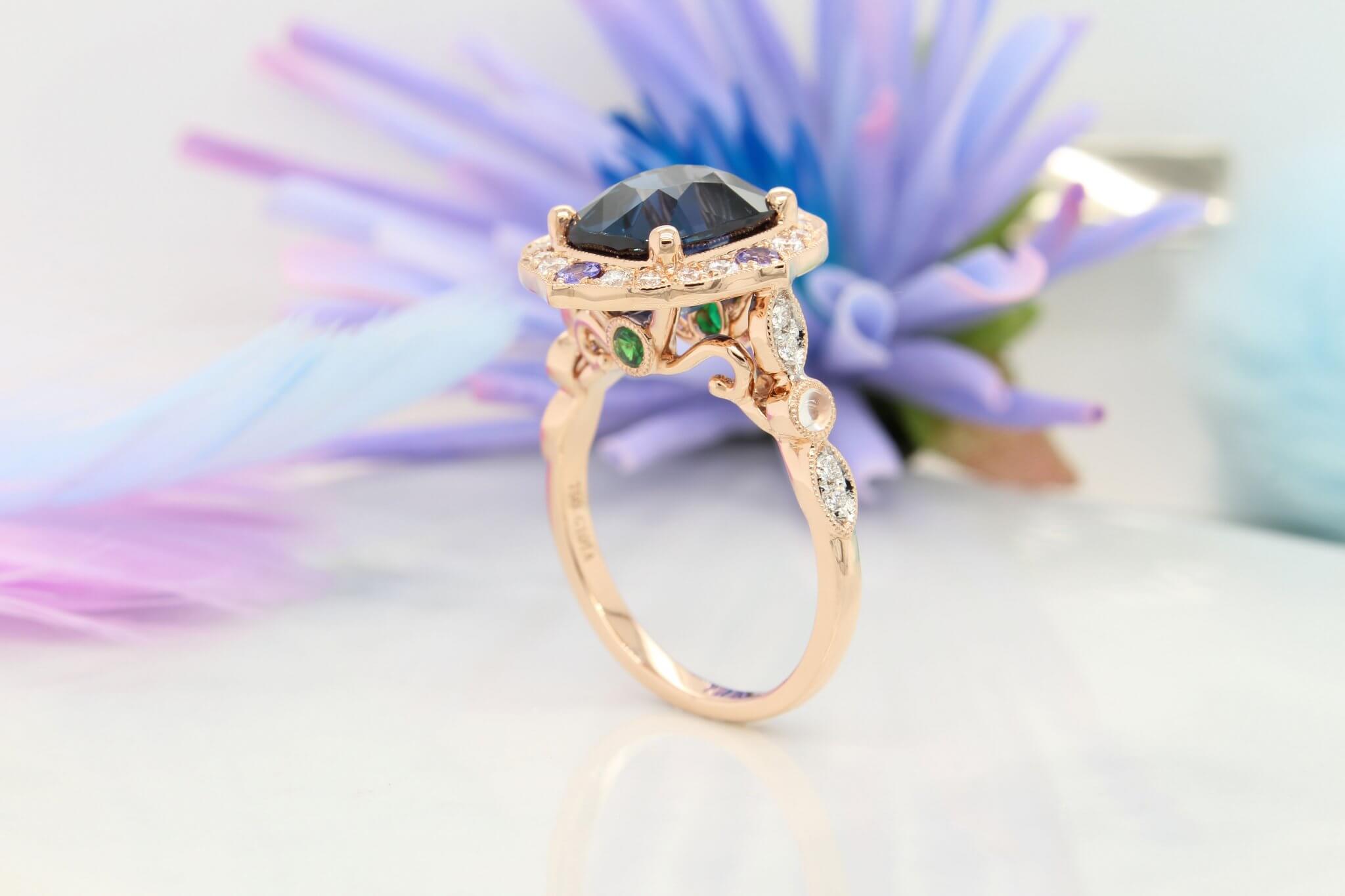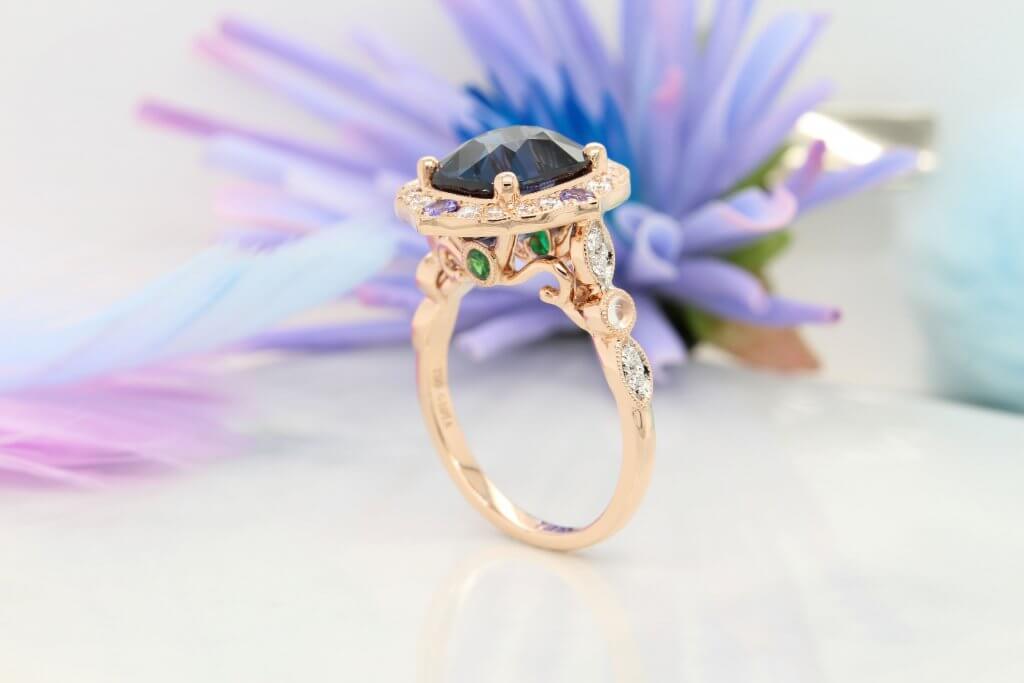 Family Birthstone Ring
Statement Jewellery that tell a family story
Get a customised look on this stunning ring design with your family birthstone studded for a statement look. For our August born clients in particular, we have Spinel as the birthstone. You can choose a gemstone specific to your birth month and our experienced craftsmen can give it a soul with a select design. A vivid green tsavorite garnet birthstone for the month of January, Moonstone for the June birth, Emerald for the May bloomers and Tanzanite for our December stars. In addition, you can get a personalised birthstone capped with a bedazzling halo.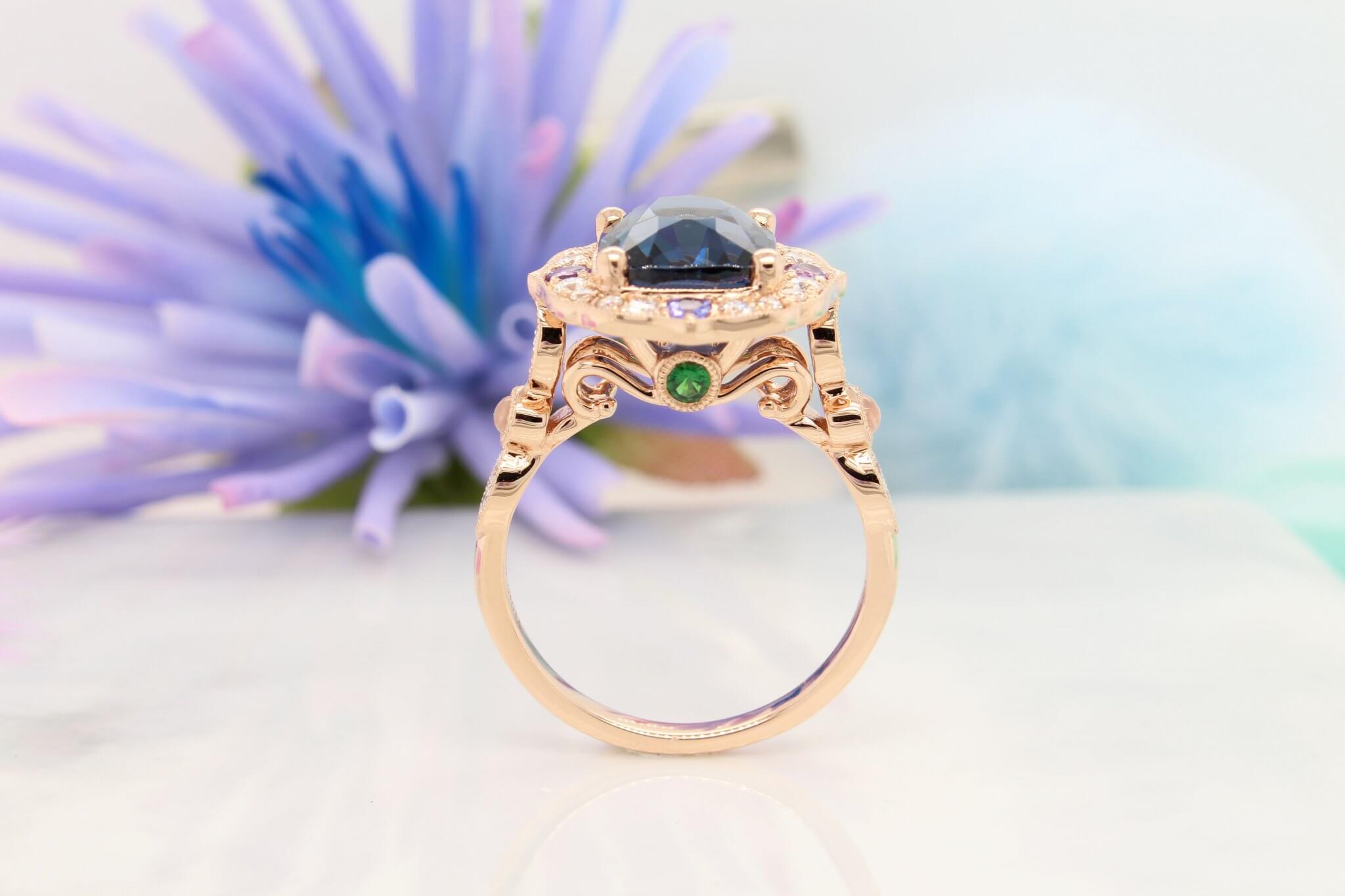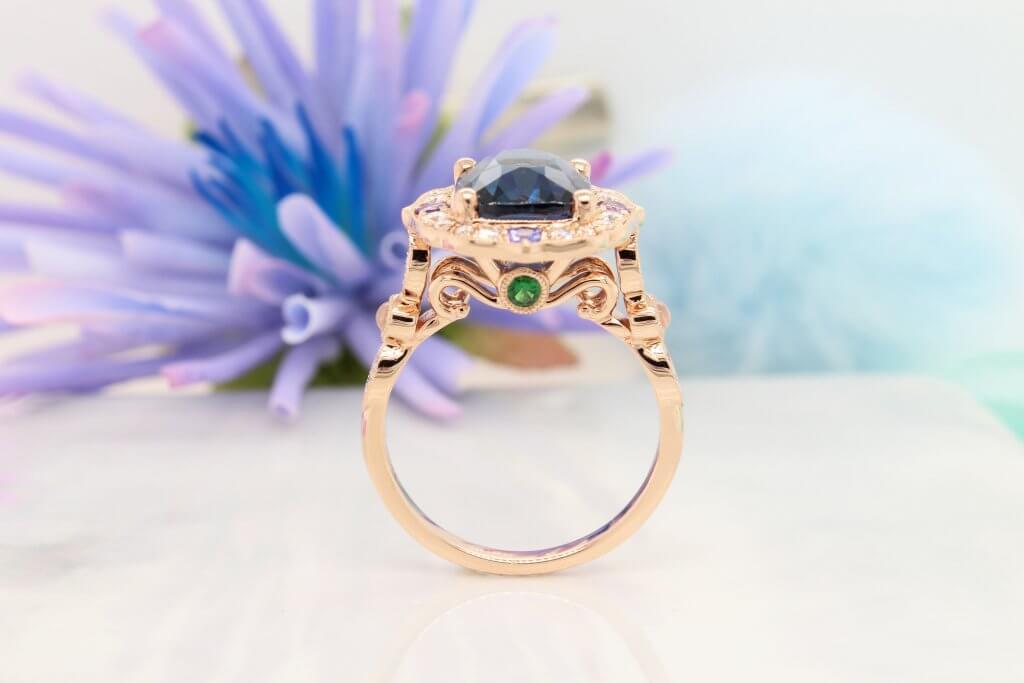 Family Birthstone Jewellery
Say goodbye to the mundane world of conventional heirloom jewelry that lacks the vibrancy and character you crave. Indulge in the extraordinary journey of crafting your very own family birthstone jewellery. A bespoke jewellery that not only reflects your unique taste and style but also encapsulates the essence of your family's legacy. Imagine adorning yourself with a dazzling piece of artistry, a personalized creation that resonates with your personality, making you beam with pride.