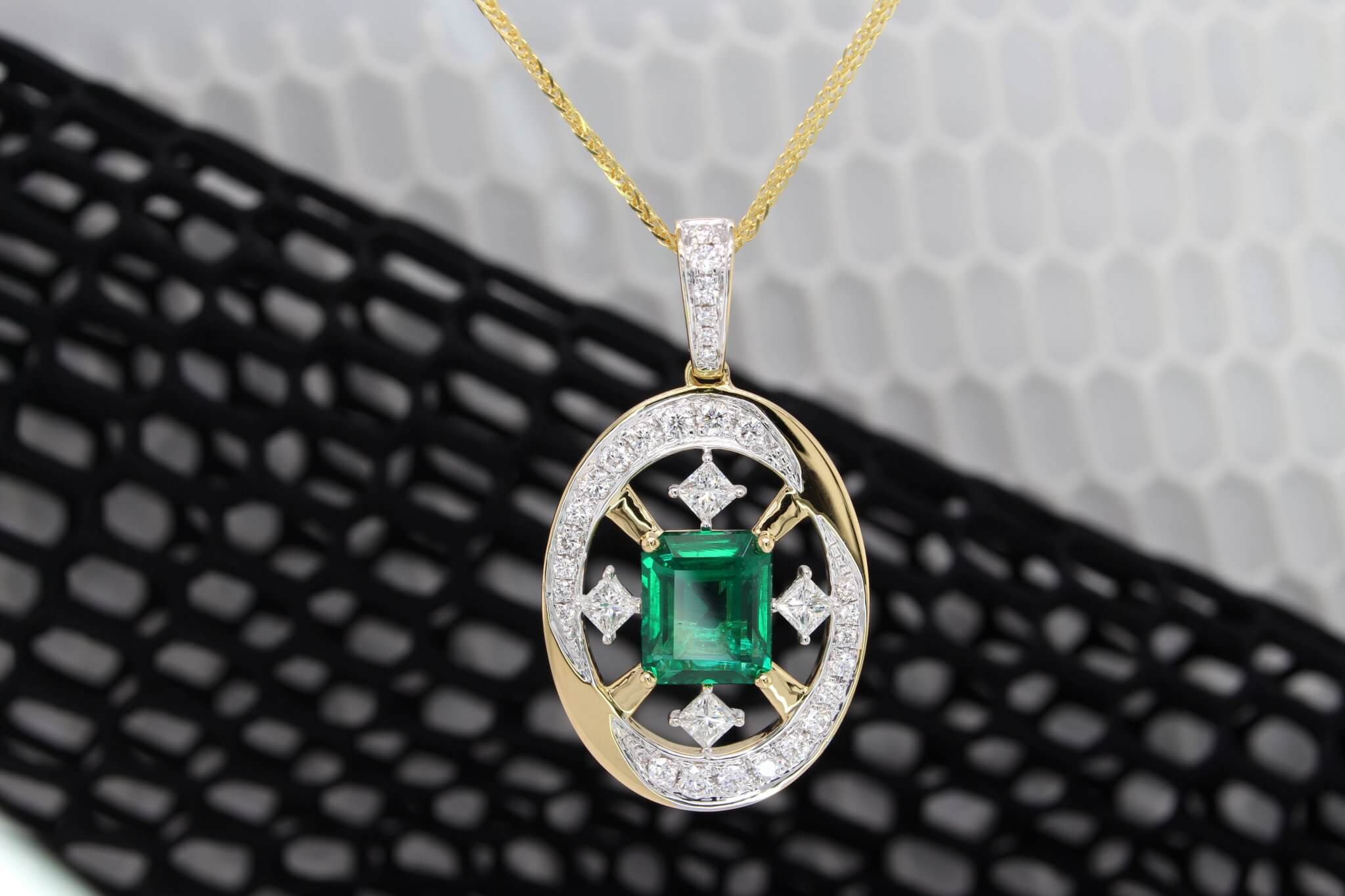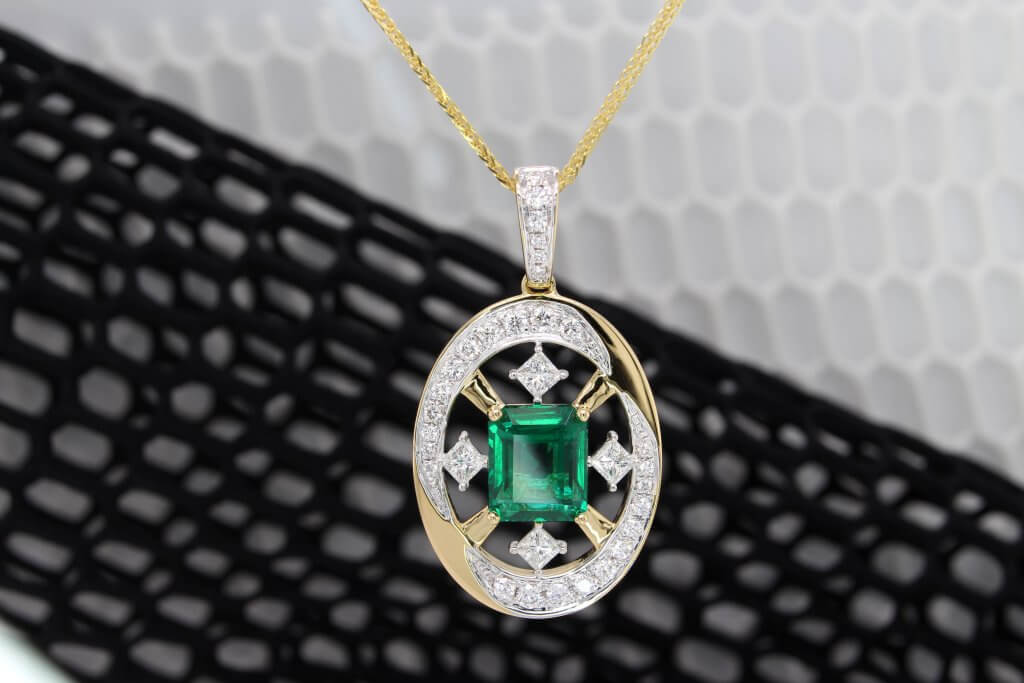 None Oil Emerald Catholic Pendant
Catholic religious jewellery plays a crucial role in our spiritual lives. They are a unique way of expressing our faith and our ardent devotion to God. This bespoke catholic pendant was customised with a personalised touch. It serves as a reminder to put our faith in all our actions and to share the love of God with everyone around us. This exquisite pendant is an amalgamation of precious rare none oil emerald gem with faith. Undoubtedly an magnificent fine jewellery piece to treasure for decades of years to come.
This catholic religious pendant is certainly one of a kind and signifies Devotion, Love, and Faith. A lot of brainstorming has been done to design this piece of jewellery that celebrates faith and spirituality. The oval shape mimics the original image of Mother Mary revealed to St. Catherine Laboure in 1830. The Heavenly Mother revealed her true form within an oval frame standing upon the world emitting rays of light. Crafted in classic yellow gold, this pendant consists of dual pave diamond in an oval-shaped structure. In addition, the center emerald was surrounded with four princess cut diamonds in a cross position resembling a crucifix.
Catholic Religious Pendant
This catholic pendant bears with it a promise of blessings of both the Holy Father and Heavenly Mother Mary to those who wear it with utmost faith. The bespoke design has a unique flair with a sparkling emerald at the centre with composites of diamonds shimmering along the edges. Emerald known for its exceptional vivd green with a tint of blue. Emerald is the birthstone for month of May, which is also birth month of the wearer.