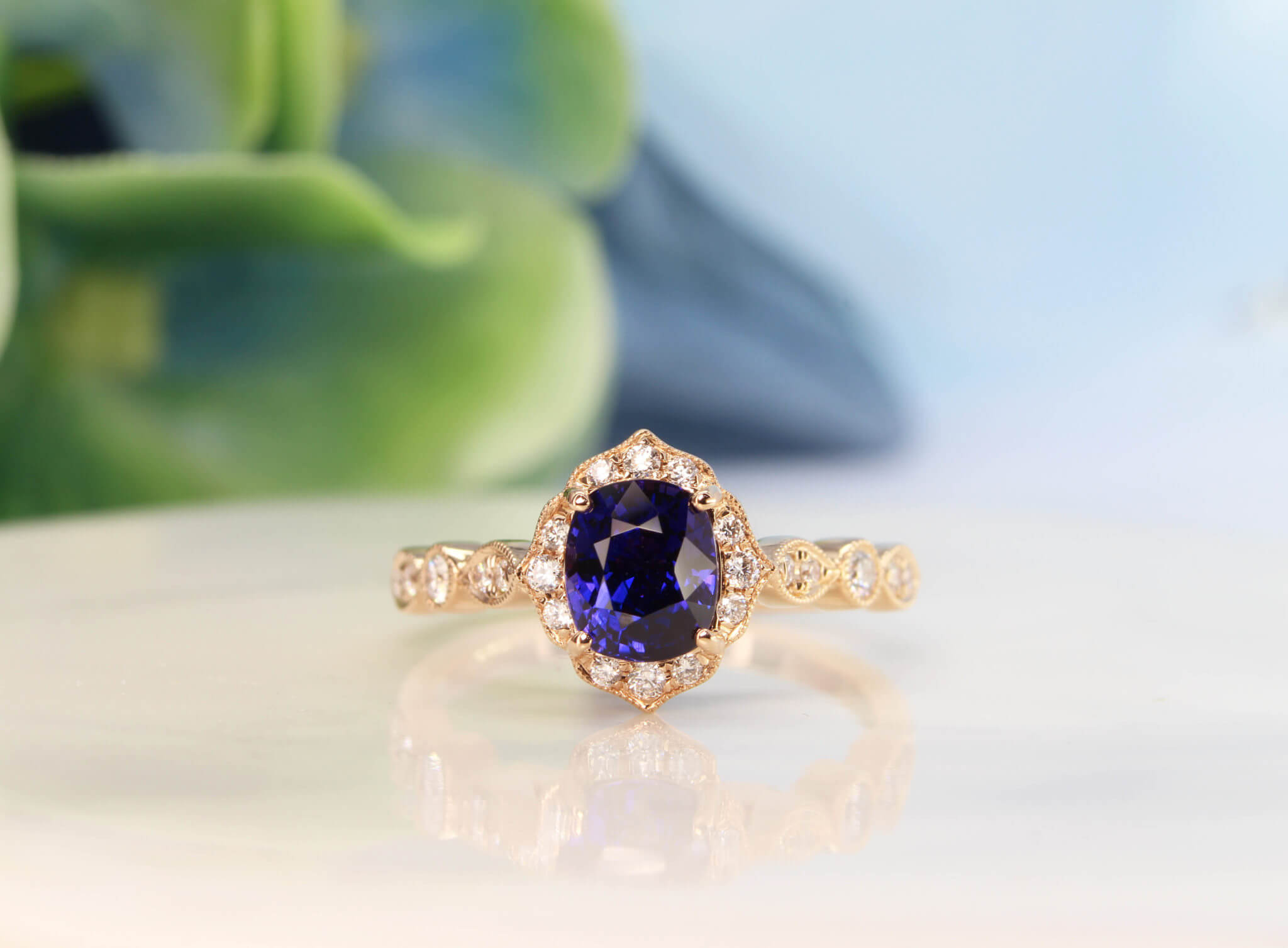 This mesmerising design features an unheated colour change sapphire which exhibits different colour in different lighting conditions. This terrific design has been artfully enhanced to make a bold style statement proposal ring. 
This customised proposal ring was opted by a couple who were looking for an interesting touch in their design. This colour change sapphire was shortlisted after hours of brainstorming and discussions. The main sapphire was surrounded with diamonds to impart a floral and feminine look to this design. Wrapped in a frame of sparkling diamonds, this design exudes an overall vintage art deco look with its mil-grain design. The side band is also unique in its design. It has a combination of marquise and rounded bands.
Customised Proposal Ring
This show-stopping art deco design with its resplendent style is for those who love adorning themselves artfully thereby redefining elegance. The sparkling accents impart a touch of shimmer to this marvellously designed proposal ring. The elegant styling of this customised ring would certainly captivate the hearts of the onlookers and definitely the beautiful bride.   
Those who have apprehensions about combining sapphire gem with rose gold should take a look at this design. It will put a rest to all your queries regarding setting sapphire in rose gold metal. Not necessarily be custom made to white gold for blue sapphire, at GIOIA Fine Jewellery we have options of Natural white gold for customised jewellery.