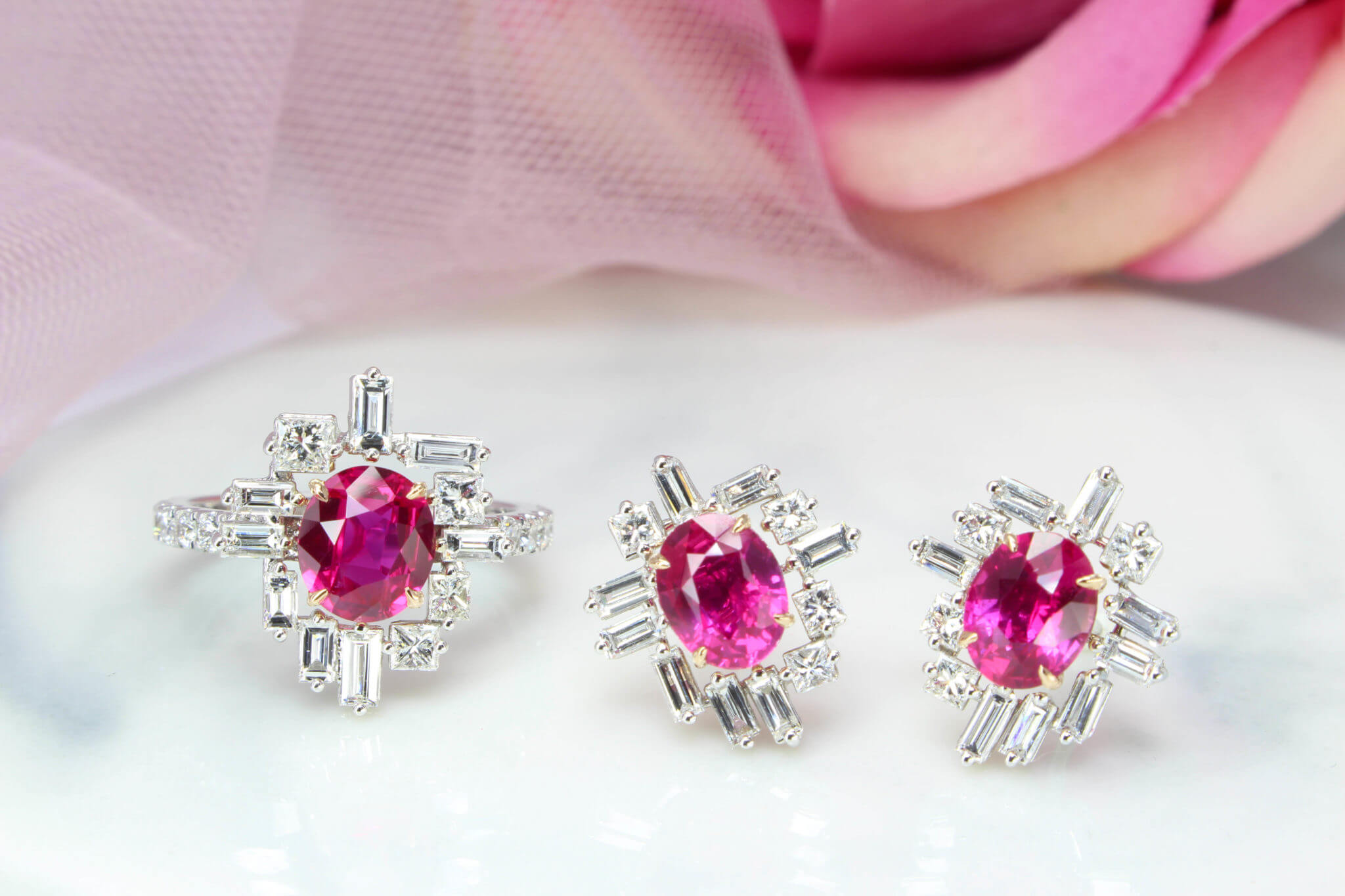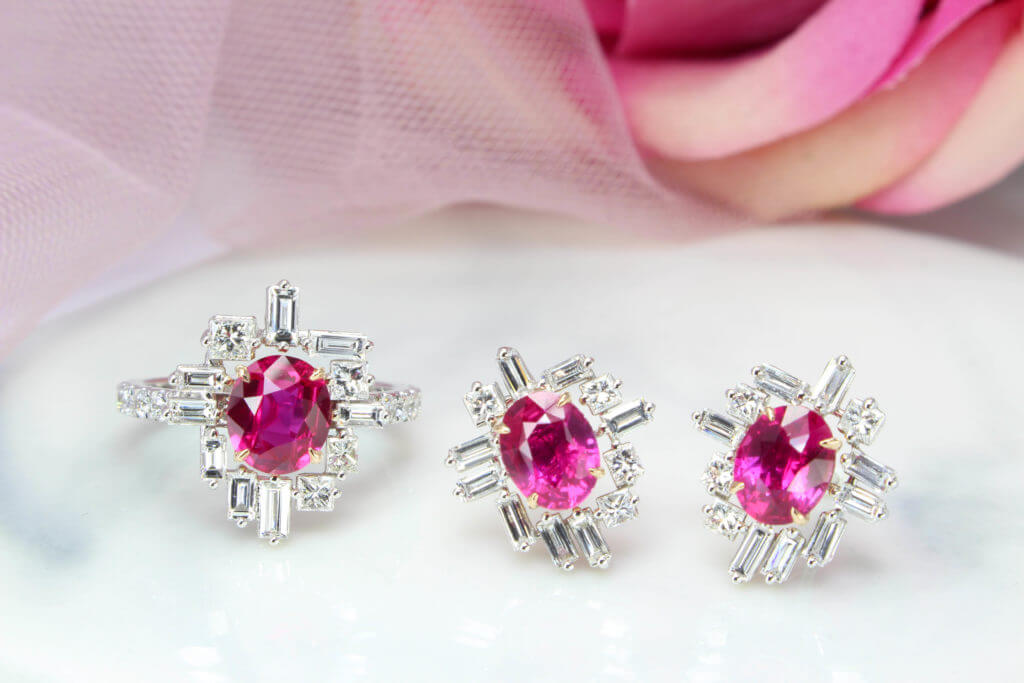 Ruby Sapphire Jewellery Earrings & Ring Set
This ruby sapphire jewellery set features a pair of intense vivid pink sapphires and a highly saturated ruby, both are similarly rare and in the family of corundum minerals. The presence of chromium in the corundum defines whether the gem is a ruby or sapphire. The only difference is that sapphires have low chromium content in comparison to rubies. In fact, pink is a debatable shade as some consider it light red too.
Pink sapphire is moreover an affordable option and this shade of sapphire is truly unique. The sapphire with the shade of richly saturated bubble gum pink is simply alluring. The ruby has an overtone pink, it might not consider pigeon blood, the mixed hue of red and pink is simply stunning and attractive. Gleaming with feminine appeal, these passionate pink gems are simply perfect to be bespoke for luxury fine jewelry.
Bespoke Fine Jewellery
We have utilized the extraordinary ruby and pink sapphire to craft an exquisite luxury set of ring and a pair of earrings. The timeless and sophisticated design would add a spark to your evening wardrobe. The art-deco inspired design features both unheated pink gems that were framed in yellow sharp prongs setting. This colourful set exudes an iconic look with the ruby and pink sapphire set amidst baguette shape diamonds. The contemporary design is completed with the band crafted with round diamonds. The diamond halo imparts a touch of brilliance to this modern art-deco design jewellery set.